Supporting blackberries and raspberries
Join Date: Jul 2006
Posts: 104
GA
Supporting blackberries and raspberries
I planted the blackberries and raspberries as stand-alone plants, but I'd like to do something to support the canes so it's easier to mow around them and better for them to grow and yield. I've seen people using Feedlot Panel, Cattle, 16 ft. L x 50 in. H or similar that they staple to 4x4 posts, and then use bread ties to wire up each cane.

That's an idea, but I was wondering of anyone else had any others.

Regards,
leaning
Sponsored Links
Join Date: Dec 2004
Posts: 18,256
NE
You could use a tomato cage, but the way they tend to grow and spread, no cage will contain them for long. The canes get long and droop. Some varieties sprout and take root where they touch the ground. Trimming the canes will often reduce your yield.
Rolls or sheets of concrete remesh (like
this
) can be formed to make a nice cage. By cutting the solid edge off of 2 sides, one side (the bottom) becomes prongs to stick into the ground... the other side (left or right) can be bent to hook around the opposite side as you form it into a hoop. Makes a nice 7' tall cage. And the 4x4 grid makes it easy to get your hand inside.
I wouldn't tie up the canes.
Join Date: Mar 2003
Posts: 15,646
NC
Your plants are not in a row so the long straight fence idea won't work. You could do a short section of fence at each plant and tie or weave the canes to the fence. Then there is the old fashioned stake and string. But, raspberries and blackberries are not climbing plants so you'r fighting the way the plant wants to grow. Also, bunching the canes together can limit the light and air they receive which can hurt production.

I've perfected a technique where I swing my leg over and drive side saddle when mowing around my blackberries to avoid the thorns. It's easy with the berries on one side as I can still operate the hydro pedals but on the other side I have to set the cruise control first.
Join Date: Jul 2006
Posts: 104
GA
Pilot Dane: I can move the plants. My wife would rather have them in one bed anyway so she doesn't have so many obstacles she has to individually mow around.

Here's a small picture I found, but this seems to be popular and you don't have to bread-tie anything. Just make two T's (one or more cross pieces), and then run wire between them, narrow at the bottom and then wider at the top. It looks easy.
Join Date: Jan 2010
Posts: 1,892
VT
I'm in the midst of re-structuring our raspberry patch, I will post some pictures later of what I'm creating; but basically, I have 200' of berries, divided up into Five 40' Rows which are now 6 feet apart, so that I can mow in between the rows.
I had provided support for them using 4' snow fence posts and baling wire; but that proved difficult once the wire had become bent from our frequently going out to sweep the snow off the canes during the winter, sometimes on snowshoes.
With the amount of snow that we get here, it's critical that we not allow too much weight to be placed on the canes or for them to go into a snowstorm while wet from a drizzle. As you probably know, raspberries are biennial plants, and the fruit develops only on canes that emerged the prior year . . . . so it's critical that we protect canes over the winter.
Our berry patch had suffered recently from a Potato Fungus which threatened to wipe out the entire set of plants; an invasion of Japanese Beetles (and their accompanying grubs in our lawns) . . . . and then from a new invasion of Leaf Roller Caterpillars. It's only because of their resilience against all of these other threats that I'm investing more time and money
Before firming up my approach this year, I studied a few hundred raspberry trellis designs shown in the following pictures:
https://www.google.com/search?q=Rasp...w=1600&bih=769
I've decided upon using 25 substantial 6' snowfence posts that I bought from Lowes for less than $4.00 apiece using the Veteran's Discount: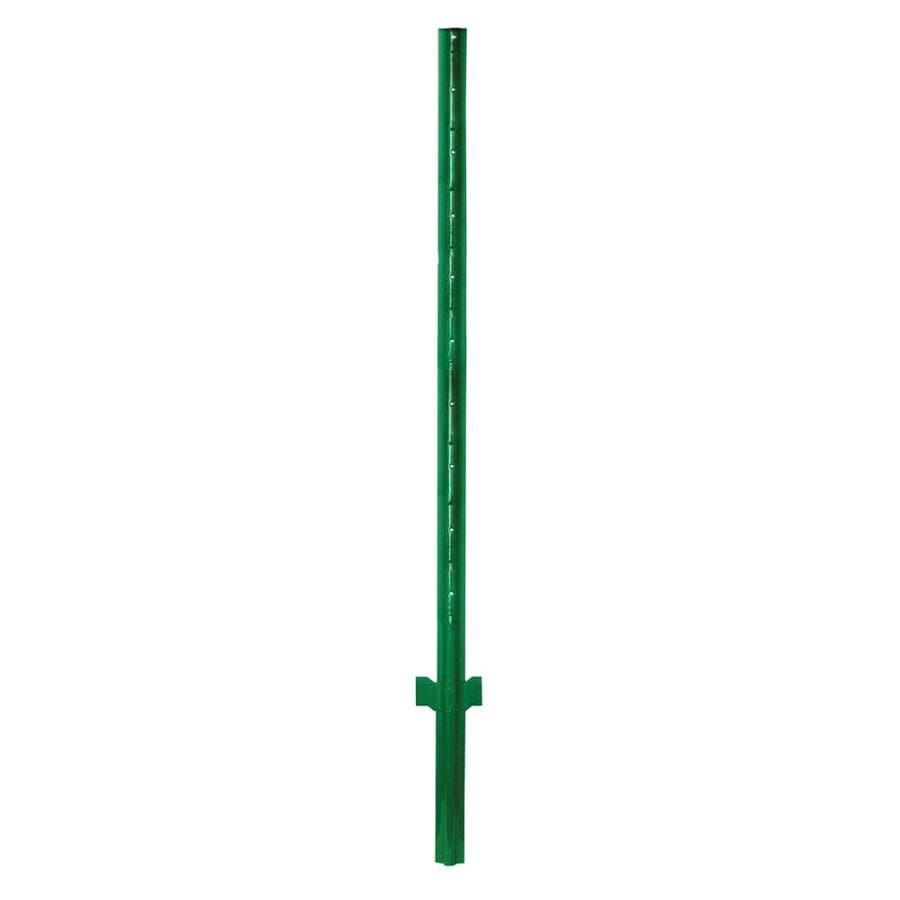 :
And two wooden cross members, 32" about 5' above grade, and 18" at about 30". Instead of wire this time, I'm using a continuous Braided 3/16" UV Rated Nylon Cord (14¢ a foot) . . . . about 800' for my Five 40' rows.
I just drilled out the holes in the 50 cross members, and created polypropylene grommets to protect the nylon cord from wear.
All of this will be self evident when I post the pictures. I'm pleased that I found this thread so that I can have a reason to document what I'm doing this Fall, with an audience which may have more than a passing interest.
Join Date: Dec 2004
Posts: 18,256
NE
Speaking of wire... back in my gardening days I found that electric fencing poly wire was the most reasonably priced stuff (per foot) that I could find. Here is a
link
to the type of wire. Works great, very tough, doesn't stretch and get saggy. Burn the ends with a match when you cut it to keep it from fraying.
Join Date: Jan 2010
Posts: 1,892
VT
So here's a tiny photo of my raspberry patch as seen from the West, showing the Five (5) rows, without any of the old trellis:
And here's the same patch as seen from the East, with the prototype of the 25 new support posts in the foreground; just assembled today.:
6 Mil black plastic covers the adjacent garden area where we feel the Potato Fungus originated . . . . never again !
There'll be 5 Posts per Row, each 10 feet apart; with the nylon line criss-crossing from one side to the other twice within each 10 feet.
Even in recovery this year, we still produced about 7 gallons of berries.
Join Date: Jul 2006
Posts: 104
GA
Vermont,

Thanks! Looks like we are going in the same direction but I liked that you provided dimensions. I'd probably only need one row (40 feet long by 1 foot (?) wide, and then 5 of the posts.And then another one for blackberries. I was going to use electric fence wire, one loop joined with an eye-eye turnbuckle.

If the post you are using is what I am thinking, it's green, u-channel, with raised slots that fence slides into. I've used those before, but unless I sink them 2 feet into the ground, they always ending up either the whole thing slanting, or it getting a bend in it. So, I'm looking for something beefier,There shouldn't be too much weight on them, but I tend to tighten the poop out of the wire and then the posts start leaning unless they are sturdy. How much are you sinking them?
Join Date: Jan 2010
Posts: 1,892
VT
I started out using Cedar Posts, and a fence post digger . . . . that was fine for the 1st time out when there were no plants, Replacing the posts wasn't practical; and I went to the narrow U Channel type of steel posts you describe, using steel baling wire. That was fine too, until the wire got bent, and it could never be re-used. I don't recall any of the 4 Foot posts bending; but the welds were kind of chintzy on the on the pad your foot would use to push them in the ground.

These new posts are about 3" wide, and made of 13 gauge steel; they have alternating .¼' holes and slots for the anticipated fencing (which we don't use) about every 3" running up e spine of the post; so we can adjust the height of the individual cross members to fit the needs of the individual row . . . . but once in, I doubt that there'll be much being changed.

If I can, I'll photo one of the new posts alongside one of the old posts for comparison.

I expect to drive the new posts into the ground (if I can hold them vertically and aligned) using a wood pad and a sledge hammer, while standing on a step ladder. Depending upon what might be encountered underground, they'll go in right up to the small 5" pad near the bottom; but I think that'll be 15-18".

In Georgia, you probably don't have to worry about a seasonal snow component . . . . just the wind, rain, and the weight of your crop.

Our rows started out being just 8" wide rototilled trenches, about 3' apart; but the plants spread and alternating rows had to be removed and relocated, giving that 6 foot distance between row centers . . . . it could even be more !
Join Date: Jul 2006
Posts: 104
GA
Join Date: Jan 2010
Posts: 1,892
VT
Yes, those are the ones I'm using. Here's a photo of the prototype laying on my driveway next to one of those I had used 15 or 20 years ago . . . . that's the rusty one. I didn't realize until I took this photo how much smaller they actually were: 1" versus 2½"; but they did their work. I replaced them because they were too short; not because they bent.
Here's a close-up of their bottoms; it looks like the new one will extend into the soil about 15":
The cross members have been treated with some old green Cuprinol that I had sitting around; that's why they look green. The polypropylene grommets are visible in the 5/16 holes I drilled for the Cord; I made them out of 5/16 OD .3/16 ID Tubing.
And here's a Spool of the UV Rated Nylon Cord that I'm using this time; hopefully it's last 10 years or so . . . . without creating the entanglement issues that the baling wire created.
I haven't installed any of these new Posts yet; but I have to get them in before the frost gets into the soil !
Join Date: Jan 2010
Posts: 1,892
VT
I have to admit that our cross-members are made of scrap from the Green Mountain Fence Company; where they made 8' Cedar Stockade Fence panels a few miles away from here, and they tossed anything that was too short or lumpy or lacked the rounded nose that suburban homeowners have come to know and love.
That seems to have left a lot to be ground up into bark mulch or wood chips. What you see on my prototype is representative of the 50 cross-member boards I made from this free scrap.
So it's Eastern White Cedar; but if I didn't have enough of this stuff laying around, I could have cut them out of cheap !" X 3½" construction grade softwood stock . . . . but that leads me into your other design consideration question:.
I only drilled one (1) hole in the center; but using a 2½" machine screw, I'm relying on the crossmember to remain horizontal due to pressure on the vertical edges of the post and a big fender washer on the outside to the wood. Relying on two stabilizing holes would have required drilling . . . . OR using boards much wider than what I had available.
So you caught me taking a short-cut
; but I'm not building a Titan Missile over here !
Most people will think I invested way, way, way too much time and money in fungicides and fertilizer and insecticides for these Raspberries already . . . . but it's my time and it's my money !
And Vanilla Ice Cream isn't cheap either:
Join Date: Jan 2010
Posts: 1,892
VT
I got it at a smaller retail hardware store where they give me a discount for buying a whole 250' spool (I need about 800' for my little project).

They order the product through Emery-Waterhouse, a supplier out of Portland, Maine. What I'm using is a BRAIDED 100% Nylon UV Rated made in Canada by: Canada Cordage out of Deseronto, Ontario, and their Product Number is 710060-00250-0 which carries a UPC of 0-55131-60746-8:

I'm in the midst of stringing this material right now, and I'm very pleased that I took the precaution of putting my makeshift grommets inside the holes that I drilled in the wood cross members . . . . the 3/16" Nylon is snug; but slides through without getting hung up on wood slivers. I am a bit concerned about how the tiny thorns on the raspberry canes seem to get snagged on the nylon. That's an issue that I didn't have to worry about with the ungainly baling wire..

PS: In researching this issue, I discovered that the "Braided" 3/16" Nylong was actually stronger than the 1/4" "Twisted " Nylon . . . . even though it cost slightly more, so that's where I landed.
---
Last edited by Vermont; 10-19-17 at

09:41 AM

. Reason: Added Post Script