Pruning a 5-6 year old (or so) maple tree
07-01-20, 01:22 PM
Pruning a 5-6 year old (or so) maple tree
---
Should I be doing anything with a 7 (or so) year old Maple tree in terms of pruning/cutting off lower branches?
I vaguely remember the guys who planted it years ago saying I should do something along those lines, to force the growth higher (or something along those lines)?
If I should, ideally, how high up should the lowest branches be? Right now they are maybe 5' off the ground or so (i.e. I can't walk around the tree w/o ducking).
Separately, please ignore the poor landscaping under/around the tree...we're working on a few things right now and it will be properly mulched soon (exposing the root flair...).
Thanks!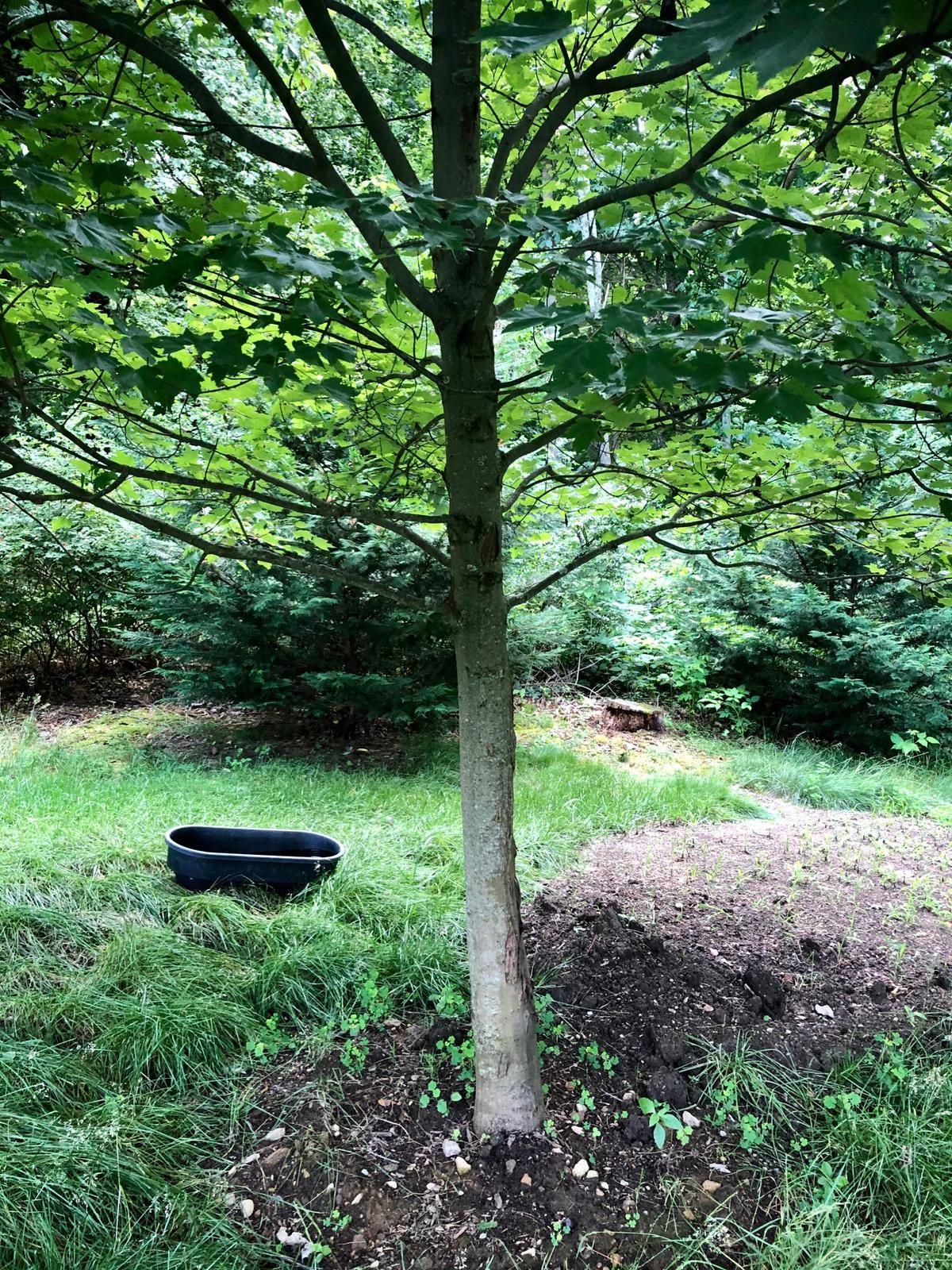 Sponsored Links
07-02-20, 03:56 AM
Maple trees are pretty resilient. While it's best to prune in the fall I wouldn't hesitate to remove a branch that is in my way. When our grandson was born I dug up a small maple off of my property and planted at his house. A couple of years later his mama trimmed off ALL the lower branches - kind of looked like a lollypop. It's been 20 yrs and while you can't reach any of the branches the tree is doing fine.
07-02-20, 05:15 AM
Most trees do not "need" pruning. Pruning is something we humans do to make trees more the way we want. So, a maple does not need to be pruned. Trim the lower branches if you want that look or if they get in the way of mowing. Just know that you are not doing it for the trees benefit.

This isn't a good time to be thinking of pruning as we head into the hottest & driest part of summer. Waiting until fall would be better as the tree will be less stressed. But... I've pruned silver maple hard at the worst time with no ill affect. It's a very resilient tree.

Posting Rules
You may not post new threads
You may not post replies
You may not post attachments
You may not edit your posts
---
HTML code is Off
---