Water (condensation) problem on RHEEM 90
03-04-06, 08:12 PM
Water (condensation) problem on RHEEM 90
---
I have a RHEEM Classic 90 Plus Gas Furnace. I had this very same problem last March and then it seemed to correct itself this winter until just last week.

Basically each time the furnace kicks off a stream of water runs down the blower casing from the heating chamber. When I opened the upper access panel I see a condensation hose going into the chamber, but no way to access behind the inner panel. The hose connects at a union from the top to the bottom, so I disconnected it and it is bone dry, so nothing is draining from the top side. It looks like you have to disassemble the entire manifold take the vent motor off, etc.... in order to take a peek behind. And even if I get it off, I'm not sure what I would need to fix it.

I'm not sure if the condensation pipe is clogged or what. I really need help because last year I didn't catch it and it soaked the entire carpet in the basement, fortunately I caught it this time - still got carpet damp. I don't particularly want to hire a HVAC guy thinking that it might cost in the mid triple digits to fix.

I can send pictures of what I am up against for anyone who can help.
03-05-06, 07:08 AM
Yeah post us a picture of the set up. (link us to photobucket or yahoo photo since this site don't allow us to post pic )

It has been awhile that I've worked on a Rheem.
03-05-06, 02:27 PM
Here are links to the pictures. I can provide more if needed. The first pict is were the condensation pipe goes into the heating chamber: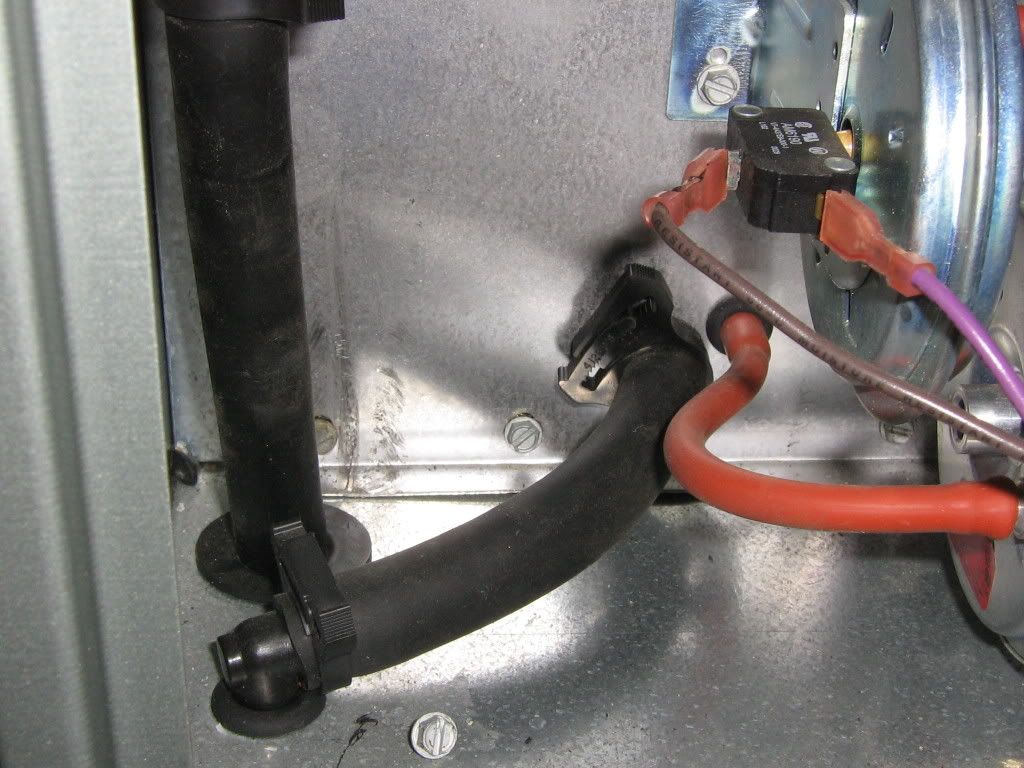 This pict is where the water is draining from above the fan (in the heating chamber):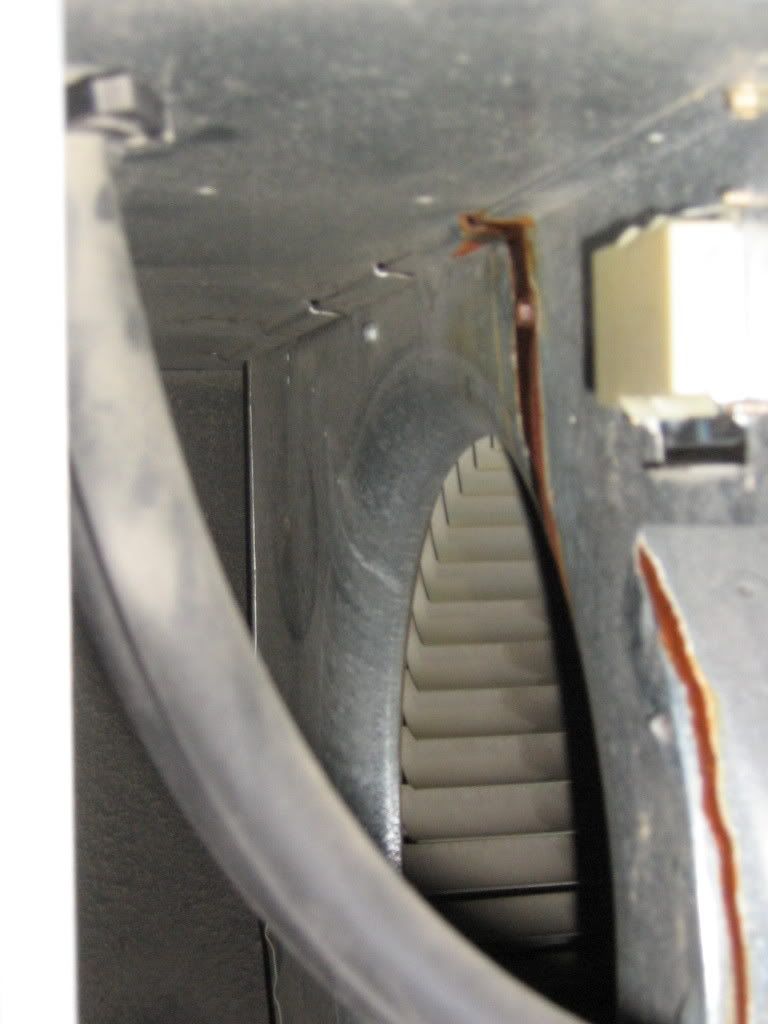 03-05-06, 05:36 PM
Looks like you may have a leaking recoup coil. You need to remove the blower and find the source of the leak. It could be a dangerous situation as carbon monoxide could leak into the house. If there are no signs of water in the bottom front area of the top compartment, this may be the case.
03-05-06, 09:06 PM
I agree with Thermo. If there is no water coming from the hose in the 1st pictures, and got water going down on the blower itself, it maybe a sign of a crack.


has this furnace been exposed to a freezing house temp?

How old is it?
03-06-06, 11:38 AM
Furnace was installed new in Sept 2000 just over 5 years ago. No freezing temps in the house. Of course the warranty on parts has probably expired - go figure.
What I don't understand is that this happened last year around the same time (lots of water), then summer came - no heat of course, this winter no problems until now (again) So I'm wondering if it has to do with ambient Temps that produce such a large amount of condensation.
If the recoup coil is bad, how difficult is it to repair? Do I have to take the gas lines off to pull that compartment apart. How does this compare to rebuilding a car engine? I ask, because I am pretty fearless about taking on even the most complex items.
03-06-06, 06:55 PM
I don't know off hand what type of warranity you may have on it.. Some equipement it's 15 or 20 years.. Check your warranity papers to see what it is.

this job can be pretty tough. You wil have to remove all the stuff in front, remove the whole heat exchanger... So you are best to let the Pro take care of that.

have you removed the blower and look up at the coil?

Leak may of not been happing cuz something may of plugged the hole,and now it worked loose, and started leaking again. With the rust on the blower, i think ti been leaking for awhile.
03-08-06, 08:40 PM
Had an HVAC guy come out to figure out the problem. Apparently the collector pan in the heating chamber is cracked. Unfortunately the whole front of the furnace needs to be torn out just to get to it, including taking gas lines off and pulling heat exchanger. Total $250 plus the $95 for the diagnostic charge.

Thanks for all the help and advice.