Help!!
07-04-12, 11:37 AM
Help!!
---
I would like to turn the fan on on my tempstar vs 95 gas furnace. I can not do it through my thermostat - no wiring for it. Is there a way to turn in on right on the furnace (some secret switch?)? I need just the fan on, not the heat.


If you know what to do, please help!!!
07-06-12, 04:56 PM
Join Date: Oct 2009
Location: Texas
Posts: 6,419
You can jump G to R.
How many conductors do you have?
The Honeywell IAQ can control heating, cooling and fan with 3 wires.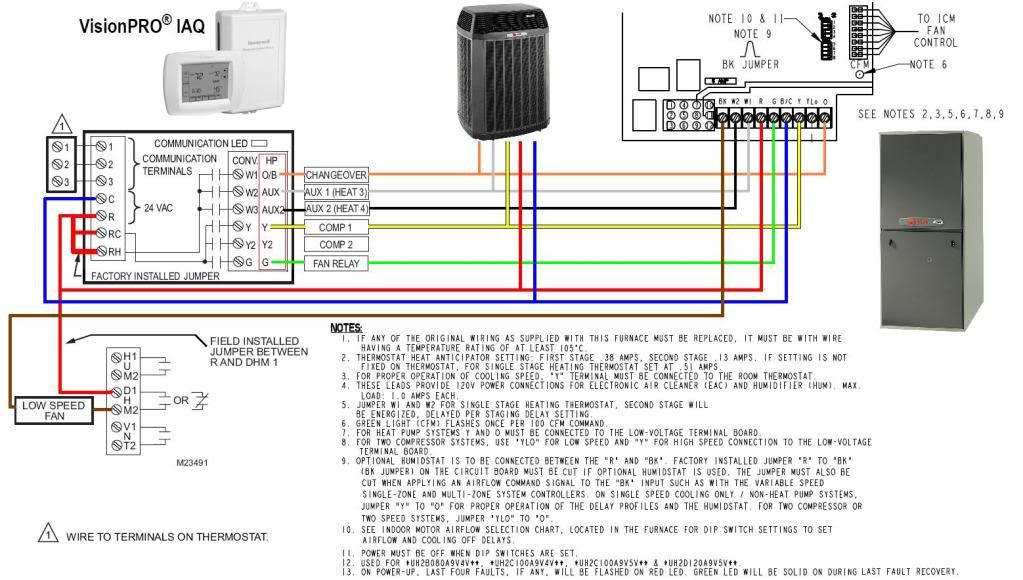 The Carrier Edge can do this with 2 wires.
07-07-12, 11:33 AM
Wire a light switch beside the furnace, connected to R and G.

The vision pro iaq is an overkill for a heat only system; there are cheaper ways to get fan control to the stat.
07-07-12, 11:37 AM
To utilize that furnace to it's potential, it should be connected to a 2-stage t-stat which requires 4 wires on a heat only system (power, fan, first stage heat, second stage heat).
If pulling a wire isn't an option and you want a two stage stat with fan control, a wireless model is a good option. (
Canada - Model
)
There's also
FAST-STAT - Wiring Extenders and Thermostats Controls