Find my flame sensor
01-20-13, 01:40 PM
Join Date: Jun 2011
Location: USA
Posts: 6
Upvotes: 0
Received 0 Upvotes on 0 Posts
Find my flame sensor
---
I am trying to locate my flame sensor on my gas furnace...
Can someone tell me where it is... I have attached a file of my furnace..
Thanks
01-20-13, 02:00 PM
Join Date: Oct 2009
Location: Texas
Posts: 6,480
Your furnace doesn't have the flame sensor most modern furnaces come with but neither did the OP's.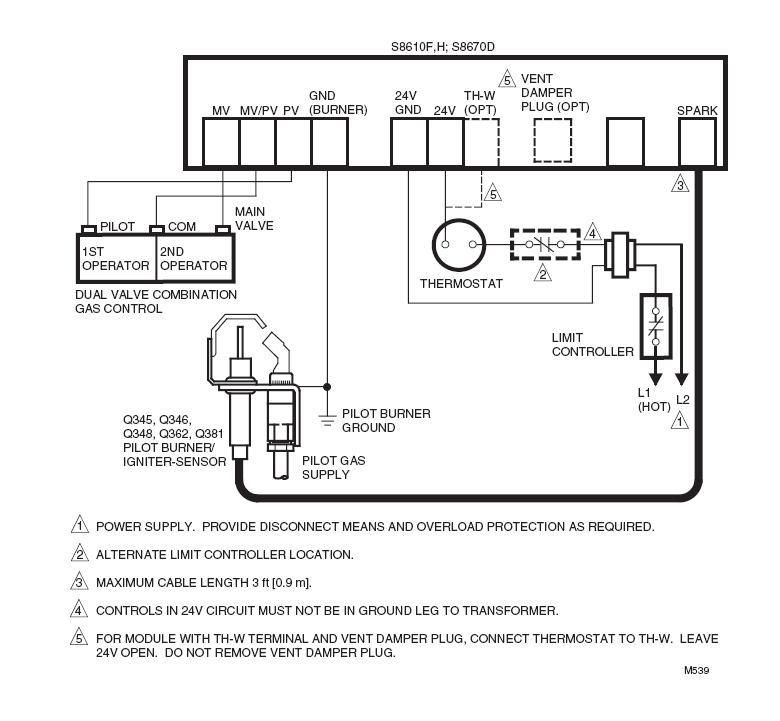 Center burner. You can trace the 1/4 inch aluminum tubing from the gas valve to it.
Your intermittant pilot module is the small rectangular grey box on the bottom of your pic.
Is you furnace having a problem?
01-20-13, 02:43 PM
Join Date: Jul 2007
Location: Seattle, Wa
Posts: 4,469
Upvotes: 0
Houston is correct.


You probably assumed that the rod in the pilot flame with the high voltage wire going to it is the flame sensor, but it's not. That rod functions as an electrode to help create a spark to light the pilot burner.

The high voltage electrode is also used to apply an AC voltage to the pilot flame when the pilot burner is lit and the spark is off. The pilot flame then rectifies that AC voltage which flows across the pilot flame to chassis ground and then from the furnace sheet metal to the ignition control module via the ground connection on the ignition module.

So the grounded metal cage around the pilot burner is actually the "flame sensor."

I always thought that was a pretty elegant method.