Goodman GMP 100-4 issue
02-02-13, 09:09 PM
Join Date: Feb 2013
Location: us
Posts: 8
Likes: 0
Received 0 Likes on 0 Posts
Goodman GMP 100-4 issue
---
I have a Goodman GMP 100-4.
My problem is the blower is not blowing. The unit's indicator light is blinking 4 times. From my research, this appears to be the limit switch or auxiliary switch.
The blower wheel will not turn by itself, but we are able to reach in and rotate it which then starts it. However, when the house reaches the temperature on the thermostat and shuts off, it will not kick on again unless we manually rotate the wheel. I have tried locating the limit switch and auxiliary switch, but the manuals and part images I find online have been poorly illustrated and I'm having trouble identifying these parts.
Does this sound like a limit or auxiliary switch issue? Can anyone direct me to a place that show a good illustration of the parts?
I hope I've explained this clearly - I'm a novice with furnaces.
Any help/advice is greatly appreciated!
02-03-13, 07:25 AM
sounds like you should try a capacitor first. The capacitor helps the blower motor to start. If it is failed that would cause you to have to push start the motor. the limit switch trips BECAUSE the blower does not run and the heat exchanger overheats.
PS... I would have that furnace examined by a pro BEFORE you put any money into it. It is know to have heat exchanger failures (95%).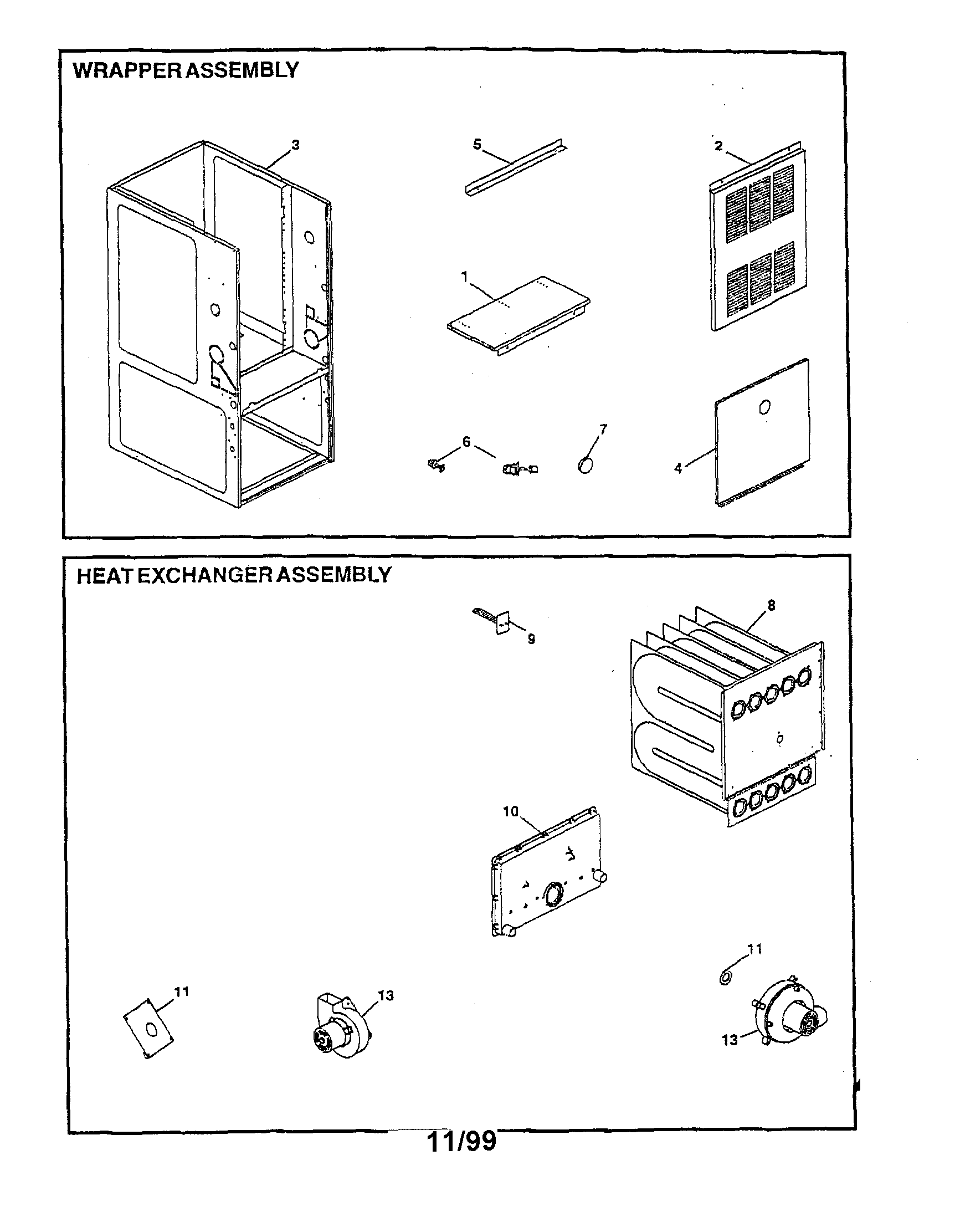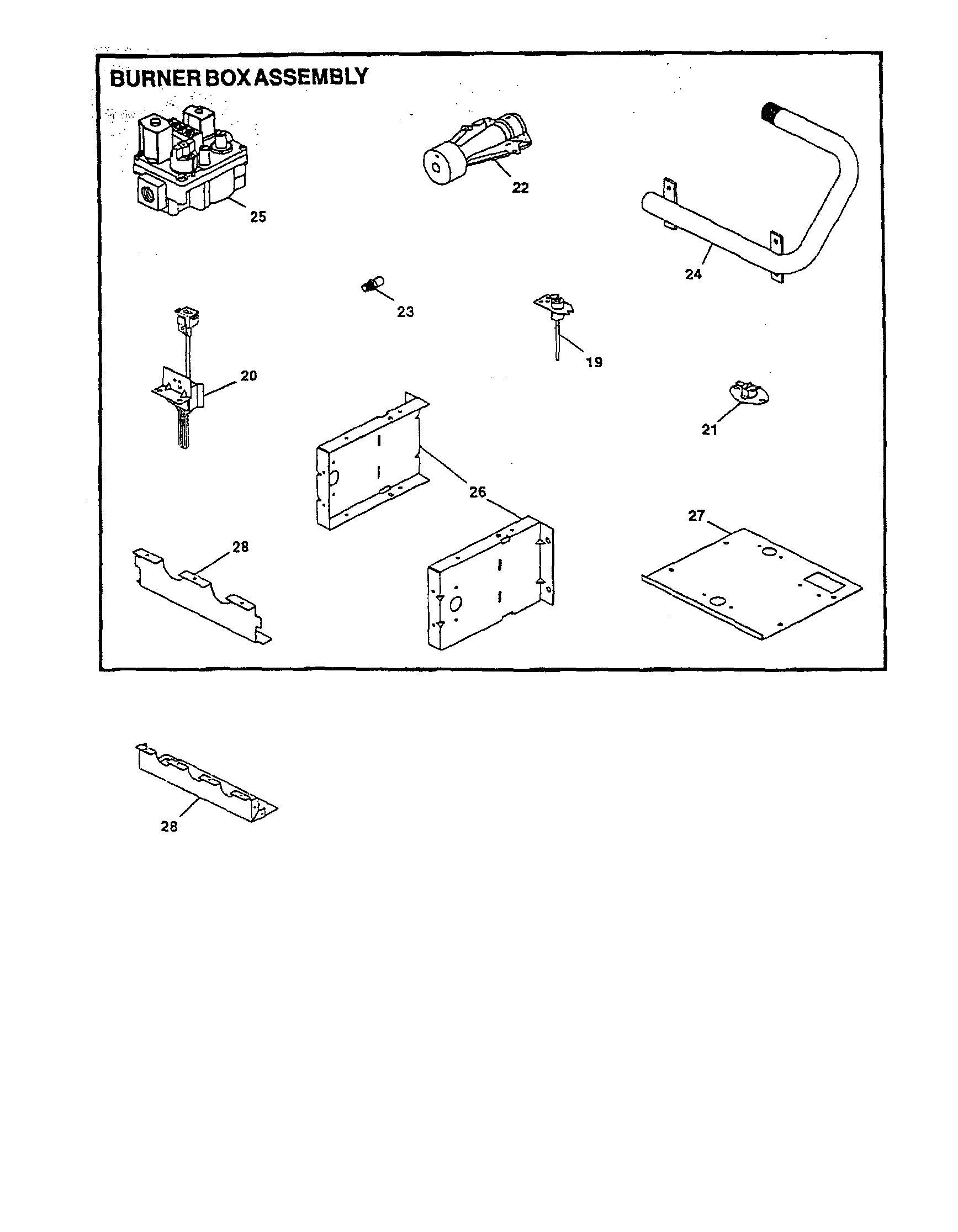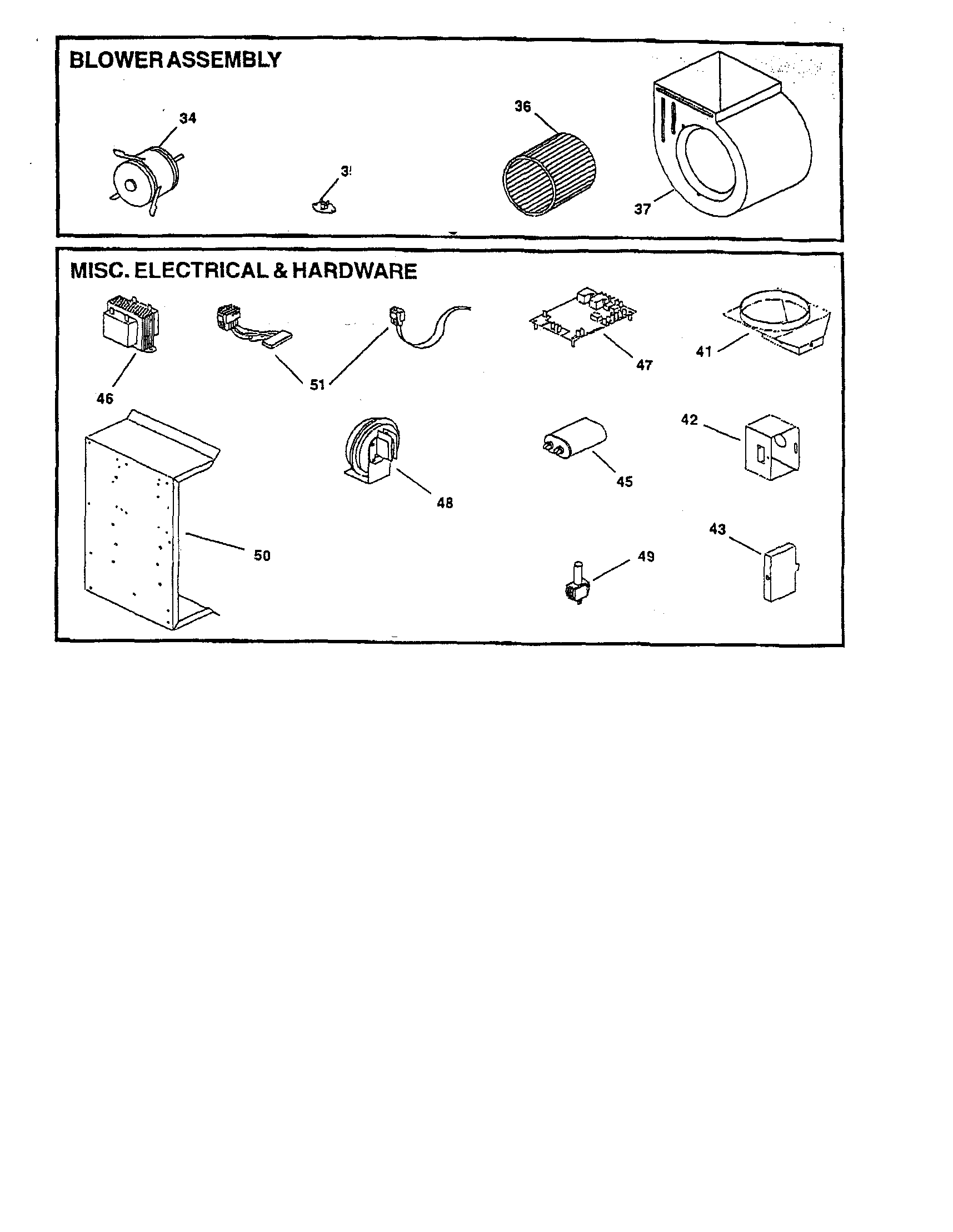 02-03-13, 03:33 PM
Join Date: Jul 2007
Location: Seattle, Wa
Posts: 5,499
Likes: 0
The limit switch is opening BECAUSE the fan wont start. That means that the furnace can't get rid of all the heat being pruced by the burners, causing the furnace to overheat and thwe limit switch to open.


As HCAC Tech suggests --- replace the capacitor, the usual problem when a fan motor will start when pushed.
02-06-13, 07:05 AM
Join Date: Feb 2013
Location: us
Posts: 8
Likes: 0
Received 0 Likes on 0 Posts
Thank you both!!
And thanks for the graphics - I had found these online, but with the parts view exploded I can't find where the parts are on the assembled unit.
I do know where the capacitor is though, and I'll try this. This is a weekend place we're getting ready to sell, so I'll see if the capacitor does the trick this weekend.
Thanks again!
02-09-13, 07:24 PM
Join Date: Feb 2013
Location: us
Posts: 8
Likes: 0
Received 0 Likes on 0 Posts
ok - need help again.....
So I got the capacitor and was getting ready to install it and found that one of the wires to it is cut - so it probably was not the capacitor at all. The sides of the unit are within walls, so I cannot see the side of the blower, but from the diagram, I assume this wire comes from the motor. It doesn't look like the blower assembly is too difficult to detach and pull out, but to get it out completely, I may have to disconnect some wires.
My question is - do I need a new motor or once I get the old one out, is it easy to get in there and reattach this wire or connect a new wire? Are these wires connected with a connector inside the motor or soldered? Or are the inaccessible? I prefer not to buy a new motor if I don't have to - it is pricey.
I still would like to tackle this myself, but getting into pulling out the blower is a little more intimidating since I don't know what I'm in for once I get there.
Can anyone tell me if this is fixable if I get in the motor or do I need a new one? The motor itself is still good. Or am I at a point that I should call a professional? Thanks, again!
[ATTACH=CONFIG]9085[/ATTACH]
02-09-13, 08:14 PM
If you can repair the cut wire with a wire nut or butt connector outside of the motor then I would recommend it. I do not recommend disassembling the motor to try to solder the wire inside of it.
02-10-13, 03:40 PM
Join Date: Jul 2007
Location: Seattle, Wa
Posts: 5,499
Likes: 0
Frankly, I'm not an Xpert on the design of motors.


However, I think the capacitor is connected between the two wires that supply AC power to the motor.

So if one of the capacitor wires is broken, you may be able to determine which of the two AC supply wires the capacitor needs to be wired into to start the motor.

Perhaps someone else will be able to provide more authoritative advice on this issue.


You can probably google up a schematic diagram of how the capacitor is wired into the motor to see what I'm talking about.
02-10-13, 04:50 PM
Motors with welded on brackets are expensive. You can buy a "belly band" bracket & motor far cheaper than a motor with a welded on bracket. Just takes a bit more work to mount the motor.
02-19-13, 05:54 PM
The capacitor is actually internally wired in series with the start winding of the motor.
Its function is to produce a phase shift between run and start to produce a
moving
magnetic field -> needed to magnetize the moving part of the motor.
Wiring it in parallel to hot and neutral won't work.
02-19-13, 06:10 PM
If the brown wire with a white stripe is the broken wire you can wire as shown in the large diagram, but that still leaves a cut wire dangling in the motor waiting to short to the motor body. :NO NO NO:
I strongly recommend a new motor.