Payne Furnace
02-12-13, 04:32 AM
Payne Furnace
---
I am a single parent who know NOTHING about furnaces however the repair company is not being helpful and I am looking for some kind of indication as to what I should do. I know the furnace was built in 2001 is a Payne brand, we also have air conditioning. The furnace thermostat is set at 70 degrees, however for the last 4 mornings I wake up and the house is in the 60s. Some of the mornings the furnace kicks in by itself eventually. I had the repair service out a couple of weeks ago and they said there was nothing the could do because I had flipped the breaker and got it started and erased the code that they coud't diagnose the problem without the code. I have been waiting for it to go out during the week so that I do not have to pay a huge fee and the last two mornings I have just dealt with the temps in hopes they could come check it out and then furnace kicks itself in and heats the house back to 70. The repair service told me yesterday that if the furnace is running there is nothing they can do for me. I want the furnace to run. The house has yet to get below 60 degrees and it has been very cold lately so I know it is kicking in but not keeping the house 70.
Any hints or idea would be greatly appreciated.
02-12-13, 09:18 PM
Join Date: Oct 2009
Location: Texas
Posts: 6,479
Clean your flame sensor with steel wool.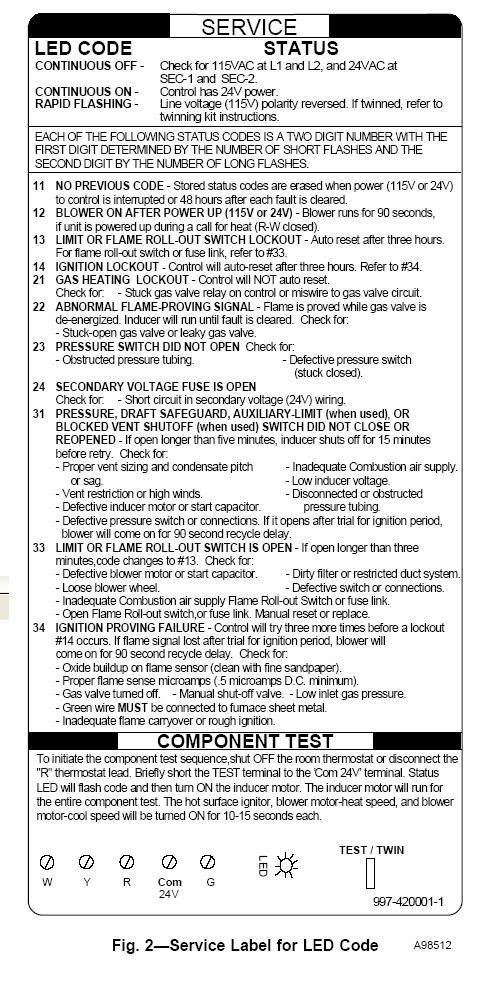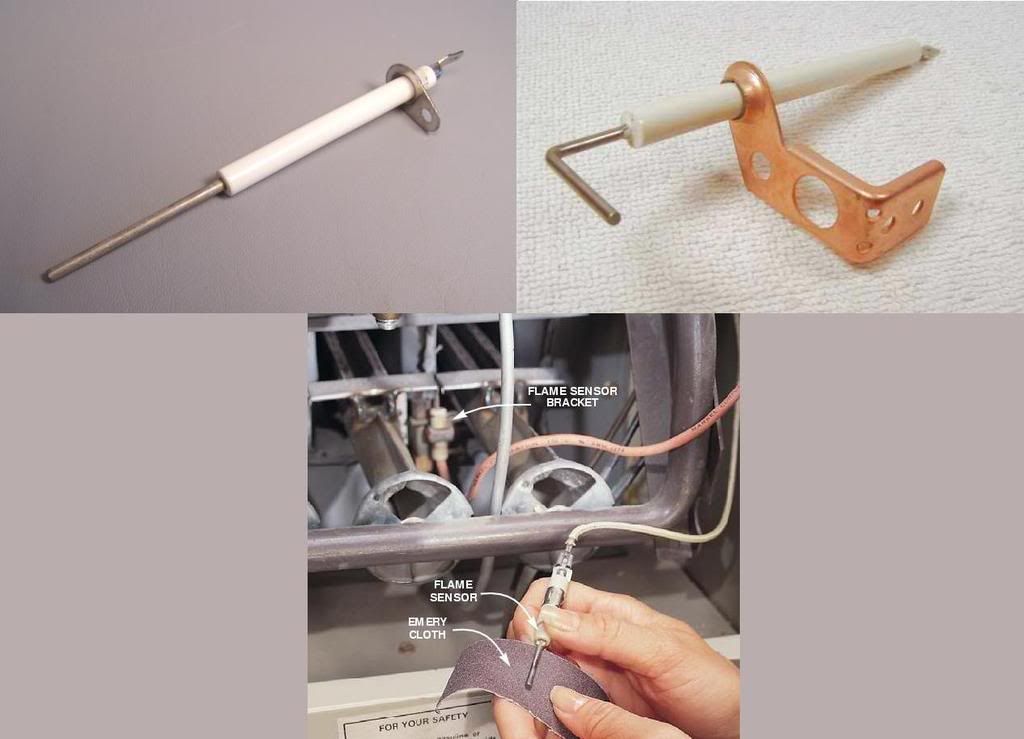 02-12-13, 09:55 PM
Join Date: Oct 2009
Location: Texas
Posts: 6,479
Funny that Carrier wrote sandpaper on this LED chart.

I don't think they write that on the new units.