24v SPST Relay -- Why Does it Do This??
01-12-14, 12:36 PM
Join Date: Jan 2014
Location: canada
Posts: 1
Likes: 0
Received 0 Likes on 0 Posts
24v SPST Relay -- Why Does it Do This??
---
I own an older Duomatic Olsen HCS2-75D furnace. The unit is still working however there is one issue. Every so often the induced blower does not turn off running constantly despite the thermostat being off.
I was able to narrow it down to a 24v SPST relay.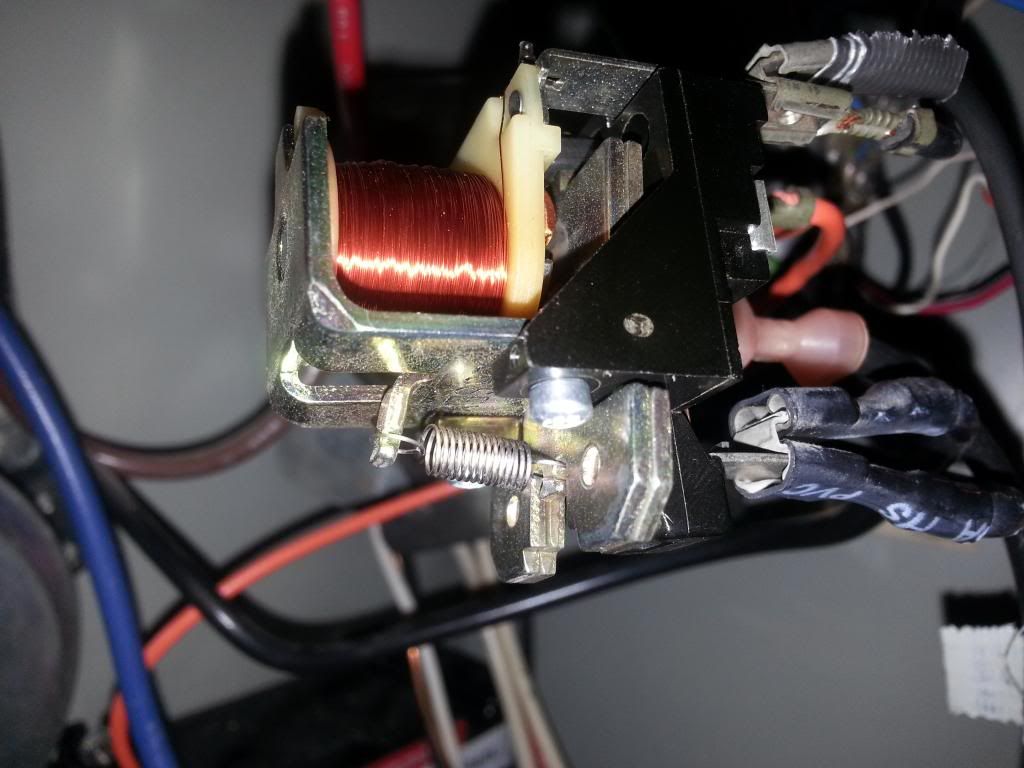 I used my multimeter and could see 27v passing into the relay and when the thermostat was off i could see 0v passing into the relay. What i would expect is the silver moveable armature (located below the copper coil) would rise + contact the bottom of the coil when voltage is applied, and fall - be pulled away from the coil (due to the back-end spring) when voltage is removed.
I would say the above happens correctly 70% of the time but the other 30% is weird. Voltage is removed and yet the silver armature remains attracted to the bottom of the coil as if it were still magnetized.
CAN SOMEONE PLEASE EXPLAIN to me why this is occurring?
I have already ordered a replacement relay but i would like to understand why the armature refuses to fall away from the bottom of the coil despite there being no voltage. I either have to give a tap to the relay or physically tug on the end of the armature to separate it from the bottom of the coil. When i go to re-test the attractiveness, to see if there still is a magnetic attraction after pulling the 2 apart, i discover there is no more attraction.
Note: the relay is currently dangling in the air on its side (as shown in the photo -- the backend of the armature is vectoring toward the gravity ground) and is normally this way while housed in a black casing but attached to furnace. I assume the spring at the armature backend is strong enough to consistently pull the armature back to rest position. A quick test shows the armature does in fact get pulled back to rest by the spring.
01-17-14, 09:06 PM
Often relay contacts get lightly welded & even a slight tap will cause them to open. Sometimes, especially in higher amperage relays, the points get permanently welded. When relays had better points, you could take a fine, thin file & clean them but not anymore.