Help tuning up Old Oil Furnace!
09-07-14, 02:30 PM
Join Date: Sep 2014
Location: Canada
Posts: 4
Upvotes: 0
Received 0 Upvotes on 0 Posts
Help tuning up Old Oil Furnace!
---
Hey everyone!
So when we moved to this acerage last year The Oil Furnace worked like a charm, turn up the thermostat and she fired right up. One thing i thought was odd was the Furnace fan is on a switch. So i always made sure that i turned that on when the furnace fired up. Otherwise not sure what would happen.
Anyways about 3/4 ways through winter the tank ran out of oil. So anyways i put about 80 litres of fuel in it. Then i searched how to prime it. With my luck there is no nipple or anything on this unit so i had to unscrew one of the bolts, pour a bunch of fuel in there and close it up real fast. It seemed to have worked. I got it going and it was working fine for about a week.
My new problem was it would loose its prime and i would have to do the redneck priming method everytime i wanted to get it fired up, Which then it would work but only until it gets to the temp on the thermostat and shut off. Then id be at square one again.
So anyways eventually it just quit firing up. So i took the nozzle out it has 2 antenna/igniter looking things by it of which had a bunch of build up on . i cleaned that off and cleaned out the nozzle. put it all back together and it fired up but started leaking fluid. Not safe. so i decided to work on it when it was warm out.
So here i am looking at this furnace. not sure where to start.
I plan was to replace the nozzle, filter and make sure everything is tight.
How would i go abouts bleeding this unit even thou it doesnt have a bleeder nipple?
here are some pics.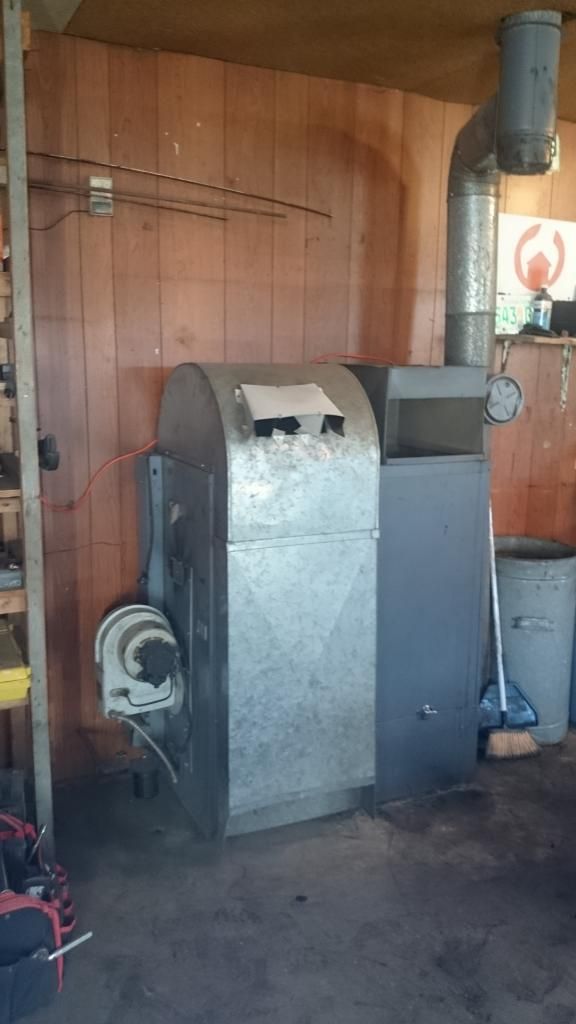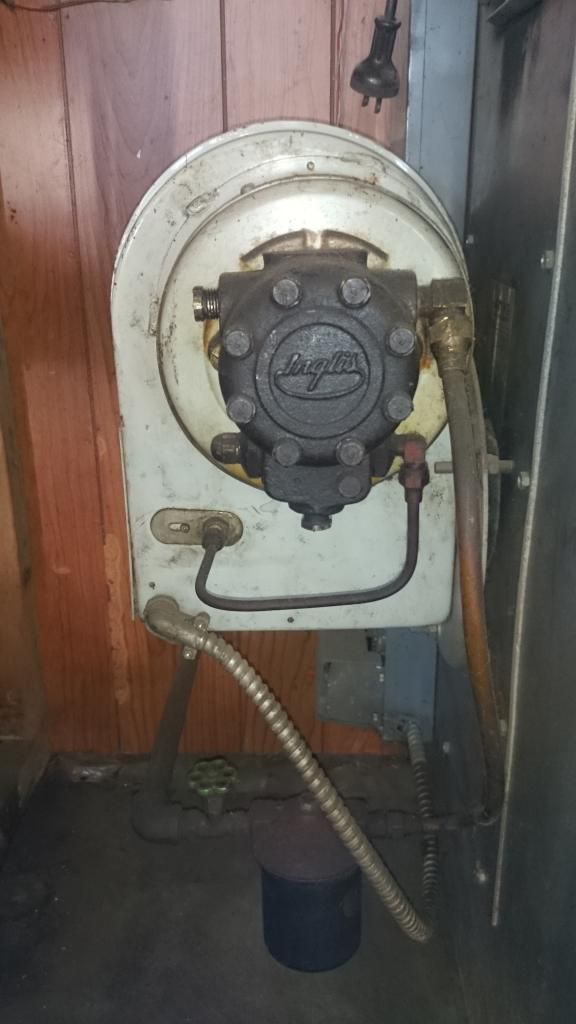 09-07-14, 02:38 PM
Join Date: Oct 2012
Location: Jersey
Posts: 71,675
Welcome to the forums.
Oil burners are not my specialty but you could bleed it by loosening the nut circled in red.
Really what you need to do is to find your air leak in your fuel supply line causing the system to loose it's prime.
09-07-14, 04:28 PM
Join Date: Sep 2014
Location: Canada
Posts: 4
Upvotes: 0
Received 0 Upvotes on 0 Posts
Alright tested it out,lots of gas came out. Seems as if its not igniting and the nozzle is possibly clogged.Do people actually clean out the "combustion chamber"?
would i need to take everything off to get to it? i wish i knew what the inside of one of these things looked like. I cant even find anything on a coleman oil furnace haha.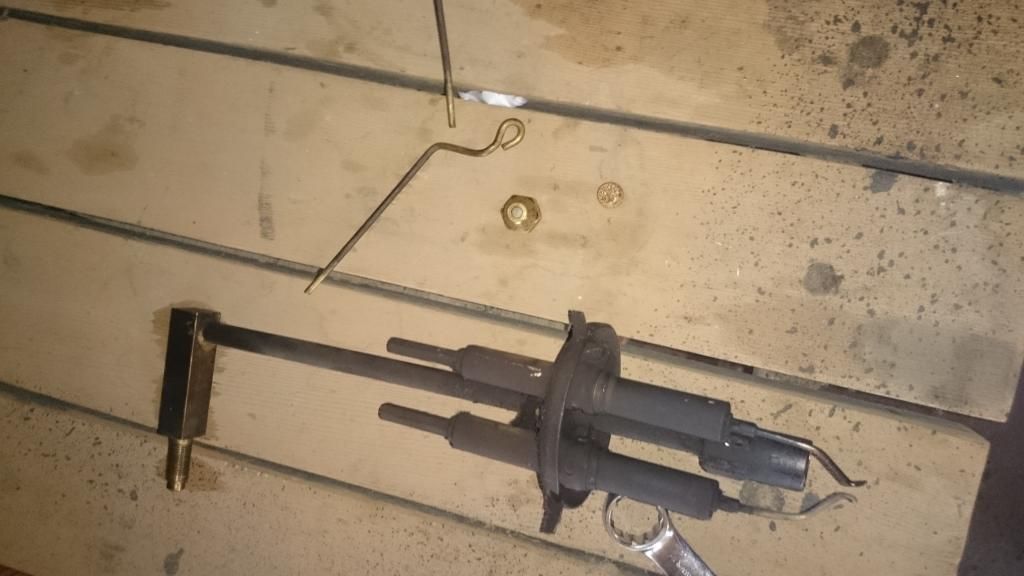 This nozzle says 80 A and on the other side it says 85?
There was also some weird "jet" thing inside of it that has 3 slits cut into it. it seemed like it had some crud in it.
This is as far as i can see in there, if that tells you anything not sure.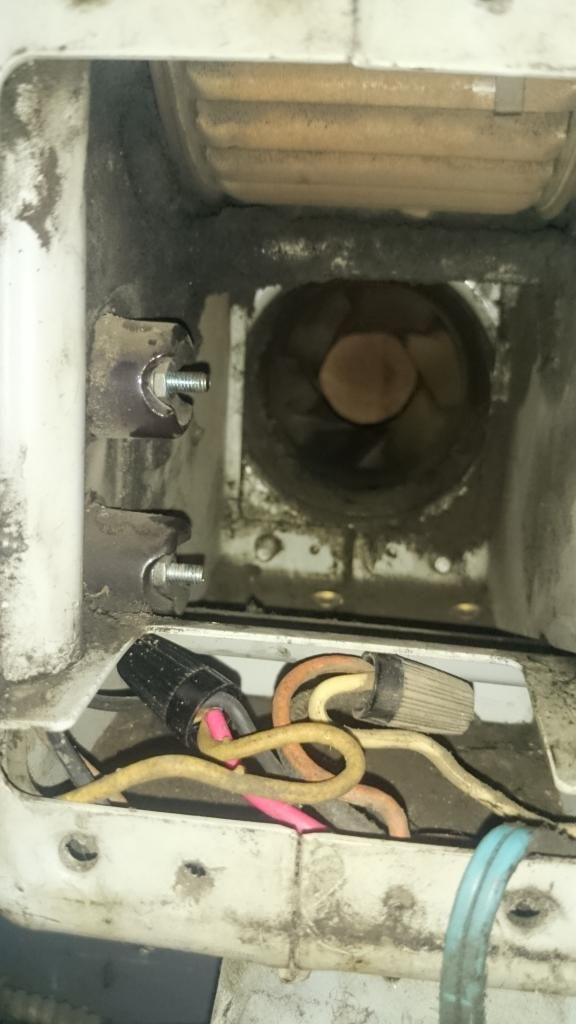 09-07-14, 05:08 PM
You need a oil filter,pump strainer(behind the 8 bolts on the pump,give the cover a good crack to take off.) and a 85,80 deg. hollow nozzle plus oil filter. Pretty sure you prime thru the 5/8 plug on the left.Leave loose with a few threads on.Flush out nozzle line in a cup before you hook back to the assembly.Leave the rest alone I say. Good luck.
09-07-14, 05:19 PM
Join Date: Sep 2014
Location: Canada
Posts: 4
Upvotes: 0
Received 0 Upvotes on 0 Posts
Perfect!!! ok im gonna get some parts for this thing tomorrow and give it a shot. I really appreciate it!!
Has anyone actually ever seen one of these oil furnaces?
would you think this thing is fairly old?
My guess is it was originally in the house and when they switched to natural gas they decided to put this one in the garage.
09-07-14, 05:45 PM
Join Date: Sep 2014
Location: Canada
Posts: 4
Upvotes: 0
Received 0 Upvotes on 0 Posts
Ok I hammered the Little cover off and lo and behold there was the strainer.
It was completely covered in black goo. So should i buy a new one of these or should i clean it out?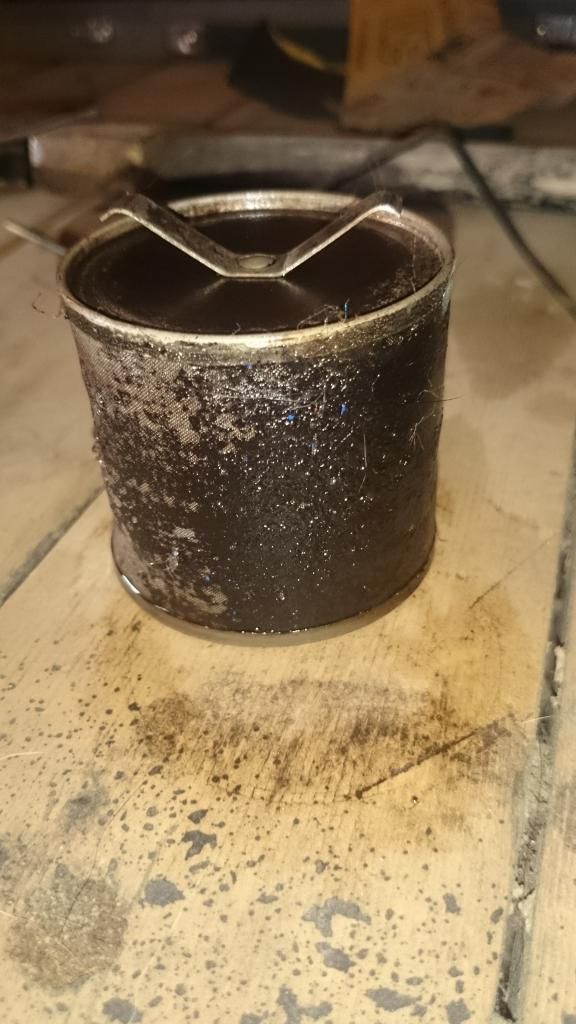 Here is the fuel filter. Is this a common filter?
I have lots of furnace places in town so im hoping its not some odd filter that i cant get.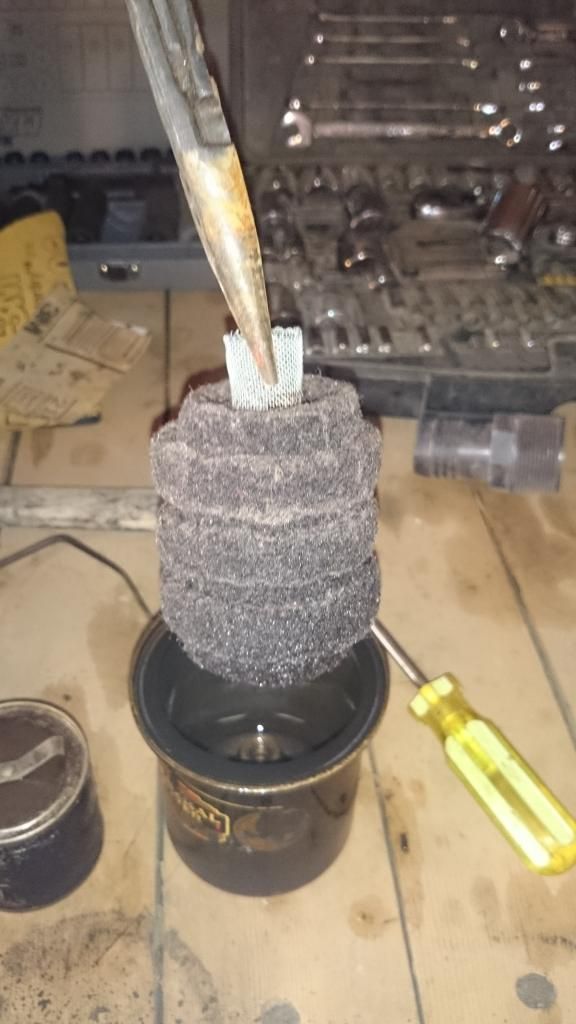 Also by chance i cant get this gasket. If i clean it up good and use gasket maker or something similiar would that work?
09-07-14, 05:57 PM
Strainer can be cleaned up. J pump gasket. That's about the most common oil filter and pretty cheap. You might have to get a strainer with gasket unless your vender is well supplied. Oil filter doesn't look all that bad from here. With the new picture I see a little 7/16 plug. That's the best place to bleed,same applies.
09-08-14, 05:41 PM
Join Date: Jan 2005
Location: Delaware, The First State
Posts: 14,403
Good eye, Guyold. Even after you mentioned the 7/16 hex plug, I had to really look to see it. On the furnace data plate, I saw a max firing rate of 1.0 gph, so the .85x80*A should be fine.