Need to elevate furnace
10-19-14, 10:05 PM
Need to elevate furnace
---
Carrier Weather Maker Infinity Furnace was installed too low in such a way that there's not enough space to draw in enough air. Not to code. That's what a tech told me.
How would you lift this furnace? Or would you take it out and the put it back in once a new higher stand is built? Current space drawing air is 29" X 9". How do I know what is sufficient space?
10-20-14, 06:04 AM
29x9 is most likely to small. Can you post some pics?
10-20-14, 04:00 PM
There's also a dryer in the little room here. If I'm not mistaken the guy said that it's considered a fire hazard to be drawing air from the same room. Not sure though.
Here's 3 pics....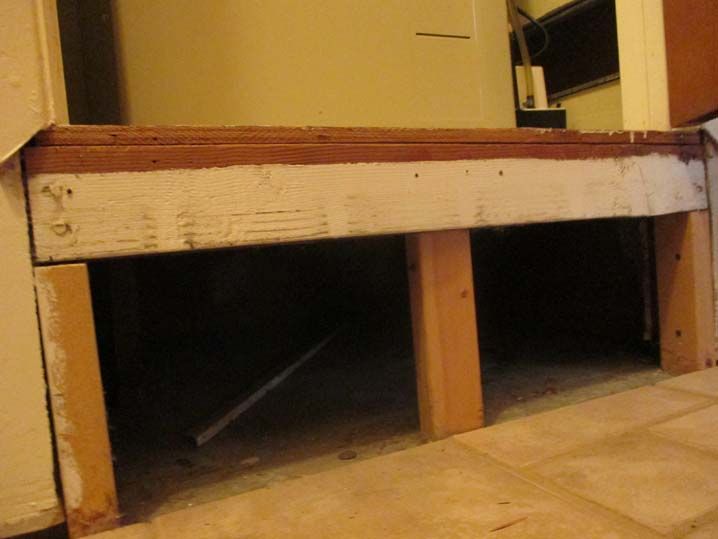 10-20-14, 04:09 PM
10-20-14, 05:50 PM
10-21-14, 09:51 AM
Is that the only return air there is? Where is the furnace located? Are you having a problem with the furnace?
10-21-14, 01:06 PM
Yes. Only return. It's inside a closet which is inside a small hallway with the washer and dryer.
Furnace runs fine, although when I put a grill on there it made kind of a roaring noise. Tech said it needs to be elevated or create more air intake room in order to meet codes.
10-21-14, 02:10 PM
I don't see any code violations here, just a bad install. Probably 80% of all furnaces are in the same room as a dryer.

Before I move the furnace, I would see if you can cut in another return, either on one of the sides or back.
---
Last edited by skaggsje; 10-21-14 at

02:16 PM

. Reason: Added more info.