Troubleshooting Furnace Issue - Reaches temp, clicks off, and back on
10-31-17, 07:11 AM
Join Date: Oct 2017
Location: USA
Posts: 3
Received 0 Votes on 0 Posts
Troubleshooting Furnace Issue - Reaches temp, clicks off, and back on
---
Hi. We are having an issue with our gas furnace. It clicks on, gets up to temperature, clicks off and then immediately clicks back on then off. It doesn't do it every time and sometimes it will do that on off quickly 3 times before shutting off completely. The furnace is a Bryant - Model number starts with 394G...
Before we put it in use we cleaned it, changed the filter, cleaned out the cold air return. Last year we replaced our old thermostat with a digital programmable one. Could the issue be in the thermostat? Or is it a furnace issue? Thanks for any help you can point us to look.
Sponsored Links
10-31-17, 09:14 AM
10-31-17, 09:38 AM
Join Date: Oct 2017
Location: USA
Posts: 3
Received 0 Votes on 0 Posts
According to what I could find about our serial number it isn't quite that old, 1986, Still old, I know, but we've had zero issues with it in the 18 years we've lived here. Where would I look for a fan limit?
10-31-17, 09:59 AM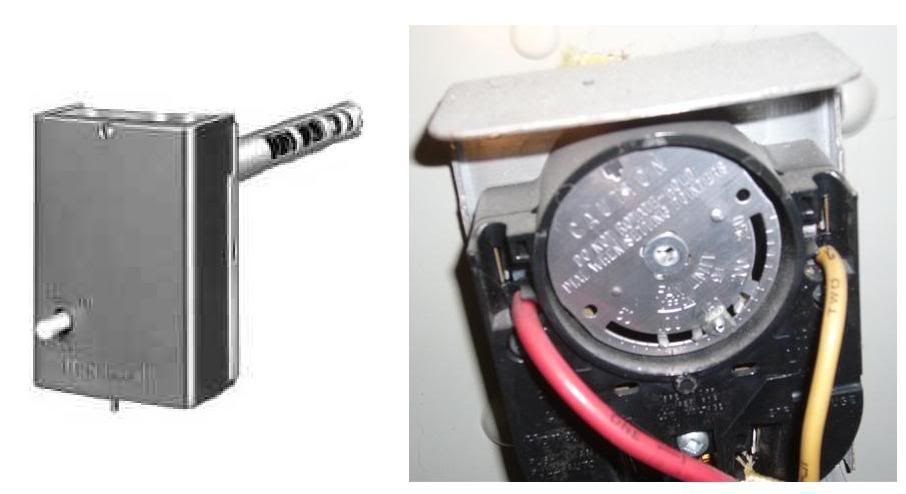 It sounds like you are describing a fan limit issue. The fan limit can also do this if you have an air restriction like a dirty evaporator coil or plugged air filter.
A fan limit looks like an analog clock if you pop off the cover. It acts as a timer and controls fan on, fan off, and gas off at 3 different temperatures.
https://www.youtube.com/watch?v=gP9ZN6nFCqk
10-31-17, 10:54 AM
Join Date: Oct 2017
Location: USA
Posts: 3
Received 0 Votes on 0 Posts
Thank you! I've been searching since you posted and have learned about them. Will go look and check it out. Thanks so much! Hopefully we can narrow it down and get it working properly!
Posting Rules
You may not post new threads
You may not post replies
You may not post attachments
You may not edit your posts
---
HTML code is Off
---