Trane GP-155C Wiring
10-08-18, 10:49 AM
Join Date: Oct 2018
Location: US
Posts: 7
Trane GP-155C Wiring
---
Hello all, I searched the forum best I could to see if anyone had issues with this particular unit heater but no luck.
I live in northeastern michigan, so yes we have cold winters and I wanted to install a heat source for my garage during those cold winter months. So long story short, my wife's cousin gave me a Trane Model GP-155C Unit Heater that I have been trying to get running. I'm not sure how old it is but I'm guessing at least 20 years since I can't find info anywhere on the web for it. Supposedly it was ran on propane for a number of years.
Anyway, at first I couldn't even get the pilot to stay lit but I managed to figure that out after testing the thermocouple and cleaning it. Now my problem is that I can't seem to get the Basotrol solenoid to open and actually fire up the furnace. I assumed maybe I needed to wire in a thermostat but not sure where to even start with that because I can't find any info for this particular heater. I'm sure it's simple but I'd rather ask someone familiar with it than rely on guesswork. Currently the blower (fan) has a dedicated AC power chord attached and then there is another power chord that is wired in. The fan works when plugged in but nothing happens with the second plug providing power and the pilot lit. Sorry if I am not proving enough info or using improper terminology. I have attached a few pictures that hopefully will help.
​​​​​​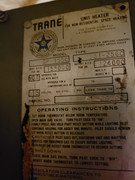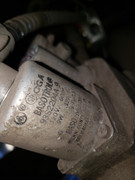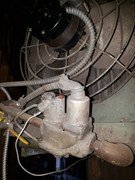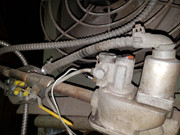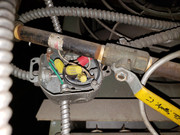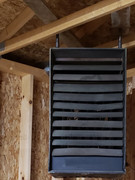 ---
Last edited by aed2018; 10-08-18 at

11:04 AM

.
Sponsored Links
10-08-18, 11:32 AM
I cannot find any information on that heater. It may be quite a bit older than 20 years.
In order for the pictures to be helpful they need to be full sized. The board will allow pictures up to 1000x1000 but only show 620x620. Yours are a third of that.
10-08-18, 02:29 PM
Join Date: Oct 2018
Location: US
Posts: 7
I didn't realize they were such low resolution, I will upload higher quality ones when I get home.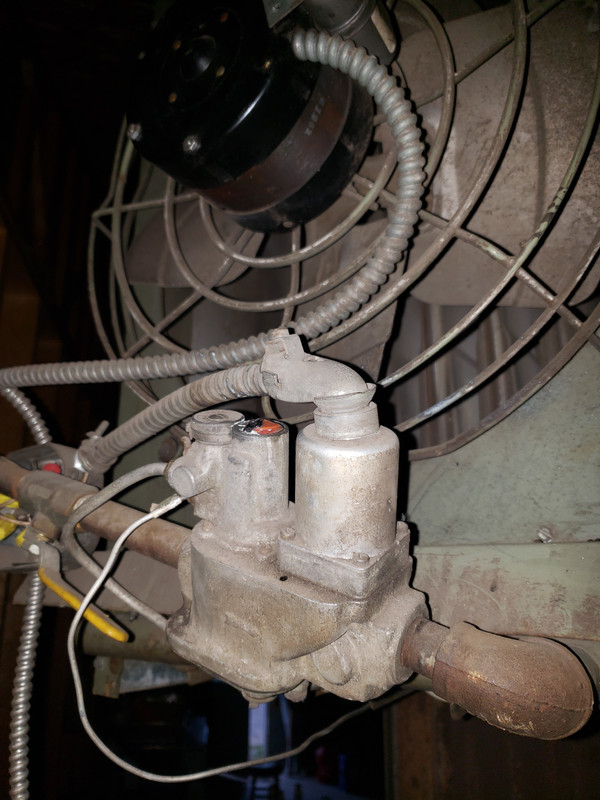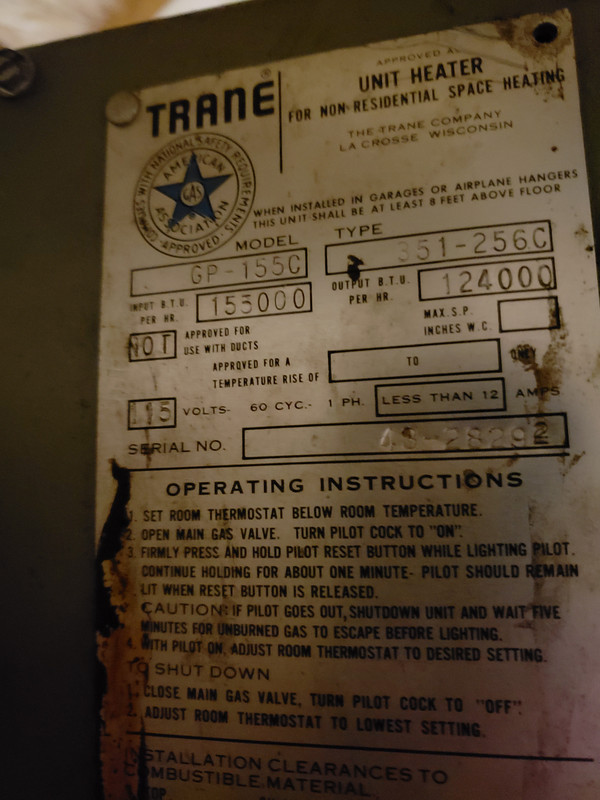 ---
Last edited by PJmax; 10-08-18 at

04:00 PM

. Reason: added labeled picture
10-08-18, 04:02 PM
Ok. Your unit works strictly on 120vAC. No low voltage.... no 24vAC. That means you will need to use a 120v line voltage thermostat to run the unit.

Cable A = fan
Cable B = ?
Cable C = gas valve
Cable D = power ?
We need to identify the four cables in that 4" splice box.
10-09-18, 04:42 AM
Join Date: Oct 2018
Location: US
Posts: 7
B and D are 120 AC power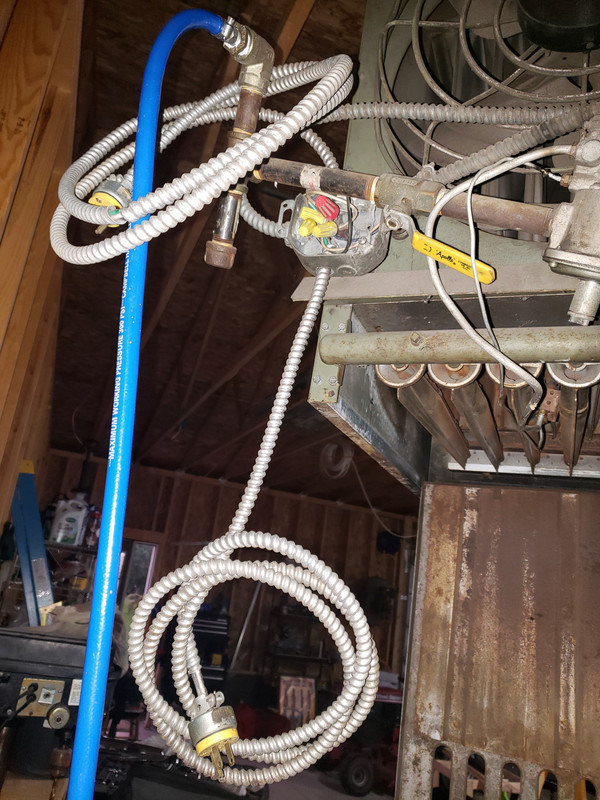 10-09-18, 09:58 PM
WHY..... are there two male plugs on BX on that heater ?
10-10-18, 04:09 AM
Join Date: Oct 2018
Location: US
Posts: 7
No idea, that's the way I recieved it. Glad I'm not the only one perplexed by it. Should I simply unwire everything and begin from scratch?
---
Last edited by aed2018; 10-10-18 at

04:25 AM

.
10-10-18, 07:40 AM
Join Date: Jun 2012
Location: USA
Posts: 1,017
One of the two plugs most likely went to a line voltage thermostat connection. Not right or safe.
10-11-18, 05:15 AM
Join Date: Oct 2018
Location: US
Posts: 7
Let's assume that is the case, but when I have the pilot lit and I supply power to that line that would theoretically have been attached to a line voltage thermostat nothing happens.
10-11-18, 07:17 PM
You would supply power to one of those plugs and short out the other one.

You don't have to re-wire..... just pull the wiring out of the box and snap another picture.
10-15-18, 03:55 PM
Join Date: Oct 2018
Location: US
Posts: 7
Not sure how helpful this will be since wires don't really have much slack: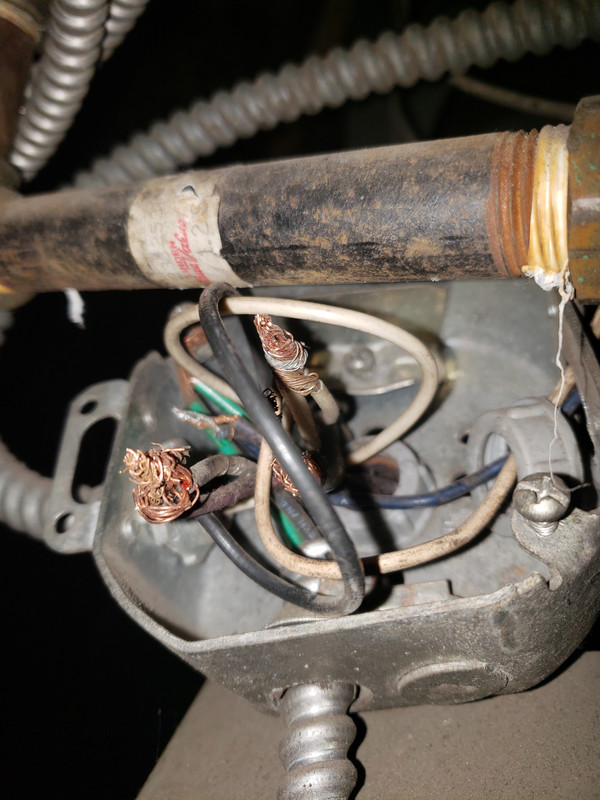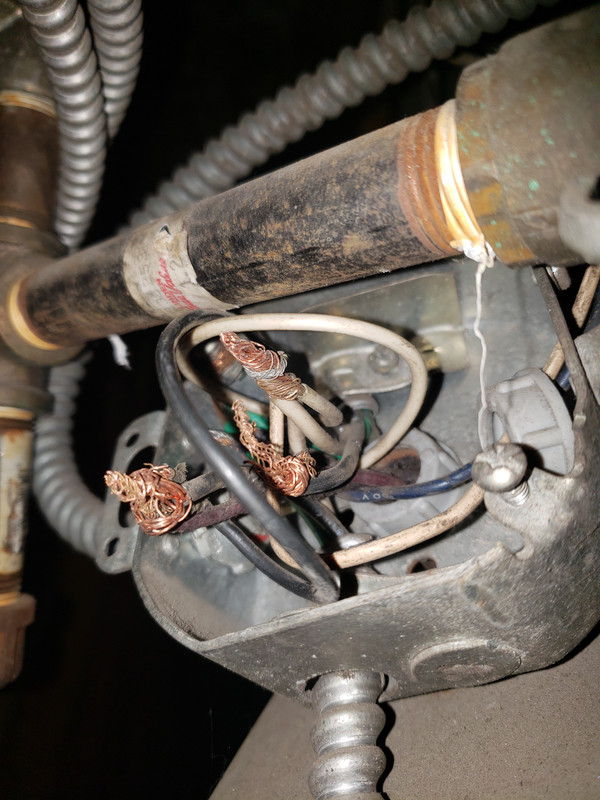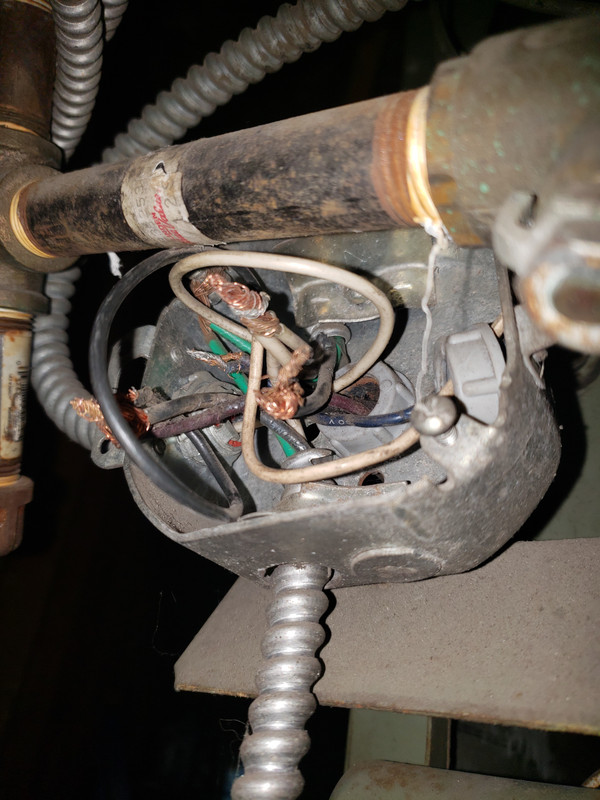 10-15-18, 11:14 PM
I see more wires going out of the back of the box. Where do they go and how many wires are there ?
10-16-18, 09:09 AM
Join Date: Oct 2018
Location: US
Posts: 7
Yes, there are 3 wires running through the rear of the box into the side of the unit. I didn't even notice them previously, but I can not tell where they are going inside the unit without further disassembly. The wires are colored blue, purple, and black. Here is a rough diagram of wiring: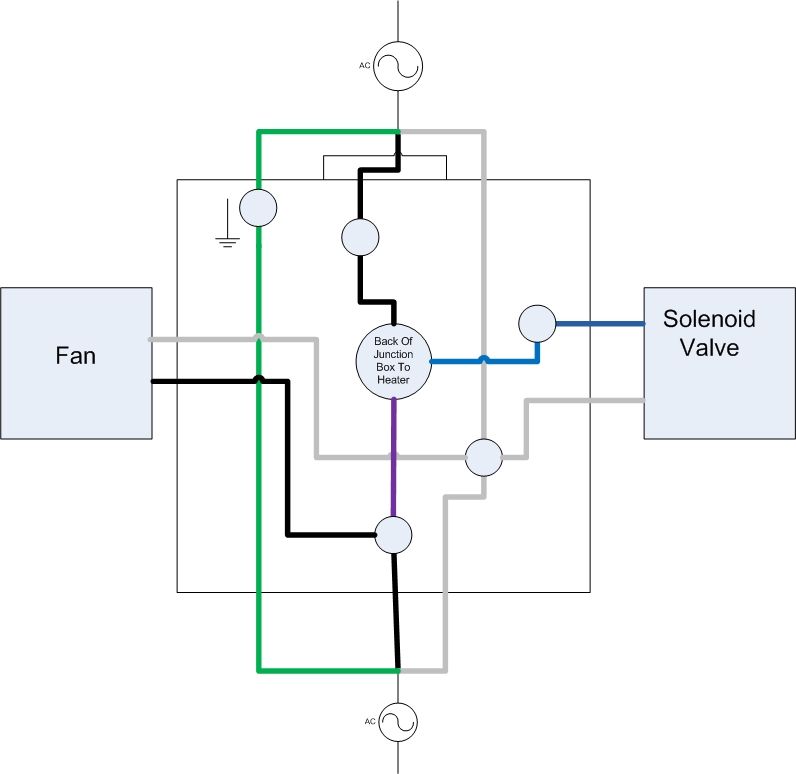 ---
Last edited by aed2018; 10-16-18 at

10:23 AM

.
Posting Rules
You may not post new threads
You may not post replies
You may not post attachments
You may not edit your posts
---
HTML code is Off
---