What Were They Thinking?
02-23-11, 04:52 PM
What Were They Thinking?
---
These workers were hired to set posts in concrete to prevent people parking on the sidewalk. See if you can spot their mistake.
Sponsored Links
02-23-11, 05:01 PM
How will they get their van out? (I think
)
02-23-11, 05:42 PM
I thinks they're funning around. They'll just take the post off the base and drive out....unless they really are my cousins... then you may be looking at a Chevy hot-dog stand.
02-23-11, 08:30 PM
Join Date: Dec 2006
Location: usa
Posts: 1,363
Looks like there might be just enough room to squeeze in-between the posts.

P.S get rid of the 180 seconds already. Its not cutting down on the spammers. maybe a capch type code or whatever its called.
02-24-11, 05:42 AM
Join Date: Mar 2005
Location: USA
Posts: 43,004
That pic made me laugh!
02-24-11, 02:43 PM
Well, they won't get away NOW: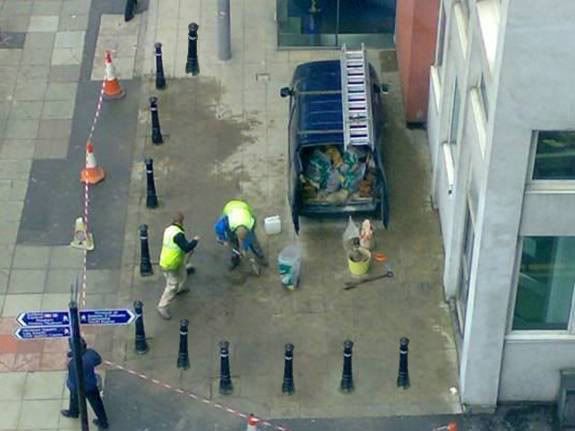 02-24-11, 02:58 PM
What'd you do, photoshop 4 more pilings in for them?? That's not nice.
Posting Rules
You may not post new threads
You may not post replies
You may not post attachments
You may not edit your posts
---
HTML code is Off
---