Intro: Another Crazy/Unusual Teen
02-14-13, 07:51 PM
Intro: Another Crazy/Unusual Teen
---
I hate figuring out "how" to introduce myself on forums... I just like to jump in and start posting... (which I already did
)
Strictly speaking, I can't call myself a teen any more at 21
but I'm still the same since my first years as a teenager. I was one of those weirdos that matured too early and I am beginning to make up for it.
I ended up here thanks to a certain member and we have a pretty good share of common interests. I used to want to be a career electrician or even an EE and I'm gravitating towards that again, but my current interest, for the last 5 years or so, is in electrical antiques.
My haven is late 19th/early 20th century manufacturing. My main focus is FANS, but lighting and (other) portable electric appliances are very close seconds. It's gotten to the point where these things are the only "real" things to me. The plastic abominations available to us today are, to me... FAKE.
The glut of my stash was acquired in the space of about 5 years, believe it or not... there are some things even "professional" collectors had not laid eyes on until I found them.
A brief overview... (really, less than a peek)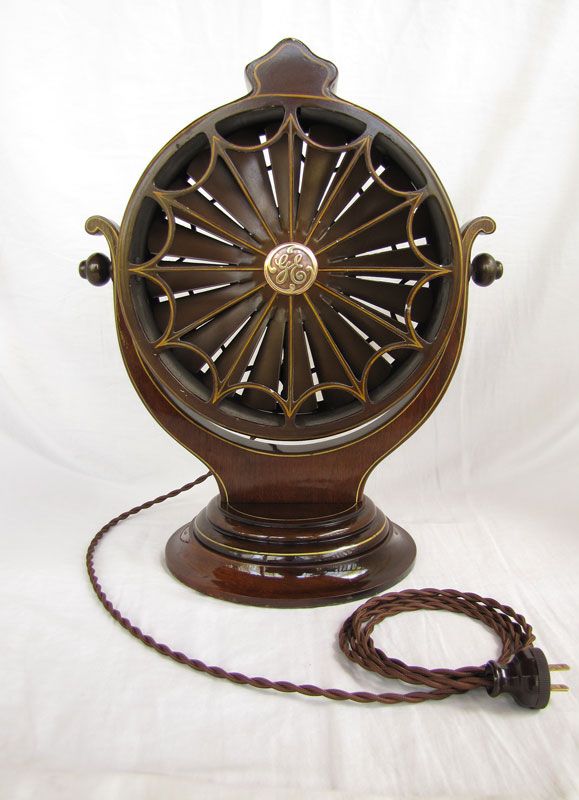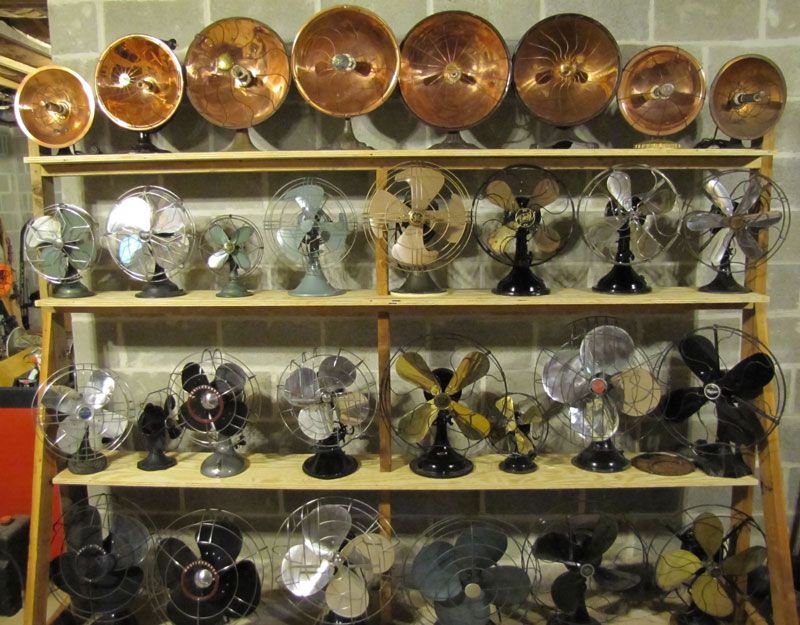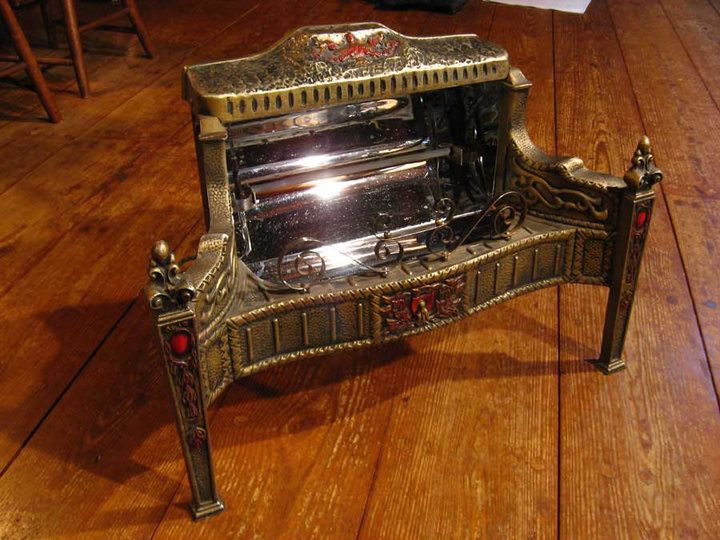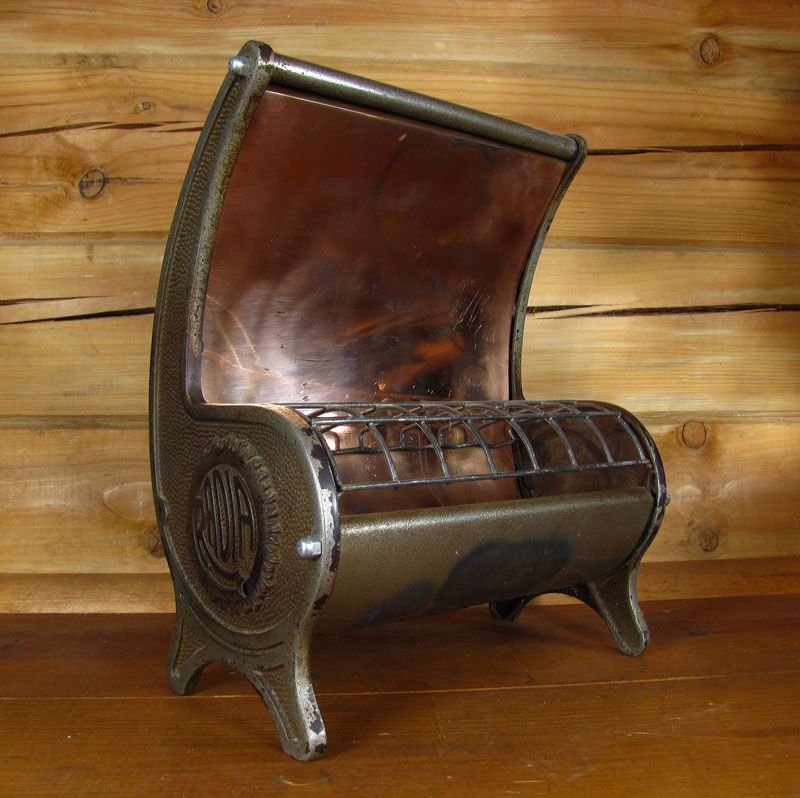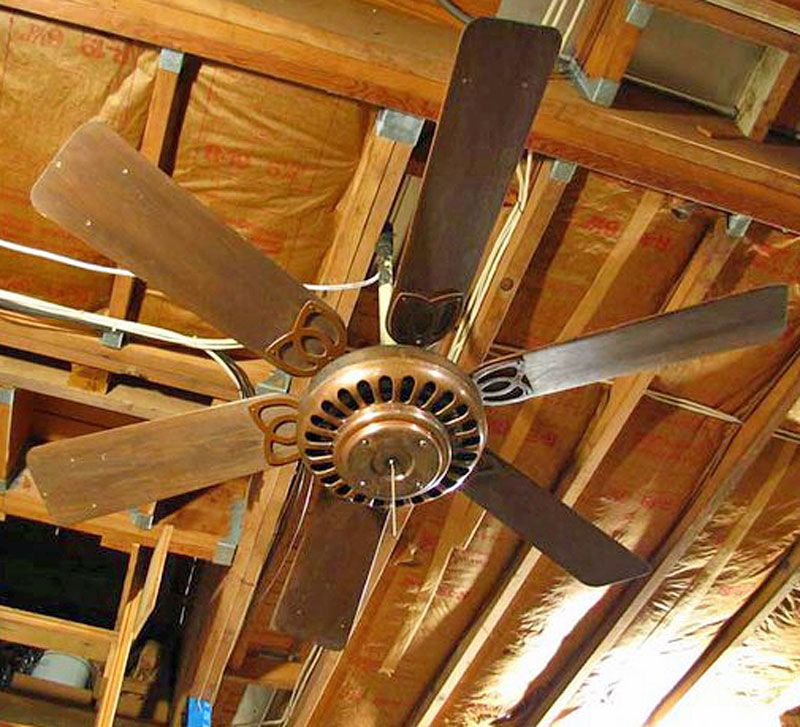 ---
Last edited by Nick D.; 02-14-13 at

08:10 PM

.
Sponsored Links
02-14-13, 08:12 PM
I love the heater seventh from the bottom. Do you know the date of manufacture?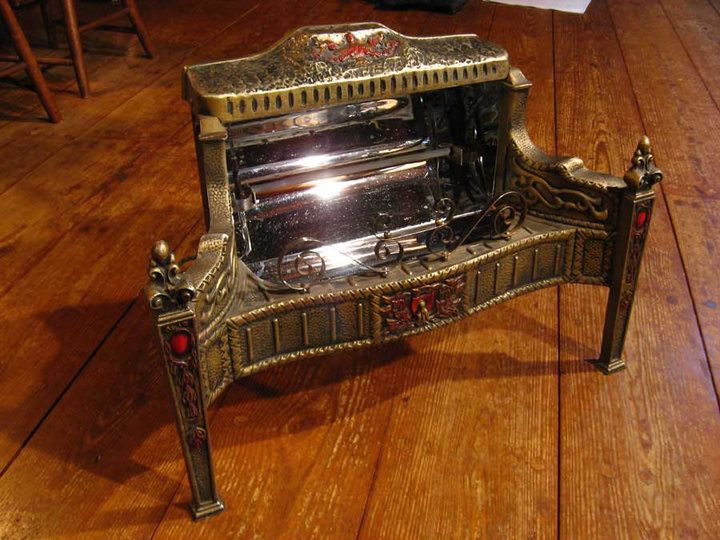 02-14-13, 08:22 PM
The big gold leggy one?
It's rare enough that there isn't any real information to date it by, but it is assumed to date before about 1905, due to the sintered silicon carbide* element... in general, all heaters made after 1905 have nichrome wire elements. (Guess what... nichrome was invented in 1905
)
*Silicon carbide was/is better known as carborundum, a naturally-occurring but
extremely
rare mineral. It is nearly as hard as diamond and has a sky-high melting point of over 4900F.
02-14-13, 08:33 PM
Welcome Nick.......great to have you here.
I recognize most of the items you've shown.
Quite an impressive collection.
Sunbowls galore.
GE...one of the first fan manufacturers.
Emerson....back when they were producing in NJ.
Hope you enjoy yourself and looking forward to hearing more from you.
02-14-13, 09:12 PM
NJ...?

You're thinking of a different company. This Emerson company started in St. Louis in 1890, where they stayed for over 75 years.
02-14-13, 09:41 PM
You're right......thinking of Emerson Radio GI2
02-14-13, 10:20 PM
Join Date: Mar 2006
Location: Wet side of Washington state.
Posts: 18,399
If you like things made in 1906 you might like this picture.

[ATTACH=CONFIG]9228[/ATTACH]

3,000 kW vertical steam turbogenerator 720 rpm.
02-14-13, 10:29 PM
S'okay, PJ... I make worse mistakes, almost every day.
You want a NJ fan co, here you go...
Crocker-Wheeler moved to Ampere, NJ in 1893. The fan below dates from 1892, their last year in New York.
02-15-13, 04:12 AM
Join Date: Jan 2011
Location: United States
Posts: 2,446
Welcome to the forum Nick D. I really like the old fans and I think I saw some of those on Antiques Road Show a few years ago. I like anything old though and that has character. The newer fans are safer in that they have better guards but they sure don't look as nice. I have been working on old photos and we really had quite a few here a while back. Have a nice day!
02-15-13, 04:50 AM
Join Date: Jan 2012
Location: Canada
Posts: 2,542
Welcome to the forum.
You have the joys and a hobby (job?) for which I have a soft spot for.
I'm actually in the market for a number of fans (desktop and ceiling) from the 1930's or earlier.
I've found a few that are easly restorable but life (and kids) keep taking away my play money.

Currently refinishing a 1930's nun convent. I would say I'm restoring it, but I don't want 14 5ft x 8ft bedrooms and unlike the church, the house was butt ugly on the exterior.
02-15-13, 05:01 AM
Join Date: Mar 2005
Location: USA
Posts: 44,024
Nice collection!! I'm also partial to old stuff, things that were made to last unlike the throw away world we live in today
02-15-13, 06:04 AM
Join Date: Oct 2008
Location: New England
Posts: 10,027
Hi Nick and welcome,
The old saying "they don't build them like they used to" isn't quite correct. It should be, "they can't build them like they used to". Technically they could, but who could go into production with something as expensive to make as those hand crafted gems and compete in price with our world of plastic? By the time a product comes off today's production line it's already obsolete.

Don't give up on the EE.

Bud
Posting Rules
You may not post new threads
You may not post replies
You may not post attachments
You may not edit your posts
---
HTML code is Off
---