reinforce a side gate and turn the end of a fence into a gate
04-05-11, 06:54 PM
reinforce a side gate and turn the end of a fence into a gate
---
Hello,
I have two gate related issues that I'd like to solve as inexpensively as possible.
1st: I have a delapadated gate that is crumbling and disconnected from the wood. The original materials were probably inexpensive on this old gate. I think it looks kind of charming so I'd like to "restore it" and make it sturdy and functional. Could it be as easy as possibly replacing the hinges and somehow regluing and nailing the exsisting fence posts? Is there another alternative, like replacing the posts with some kind of scrap wood. I've never built a fence, so any suggestions or ideas would be helpful.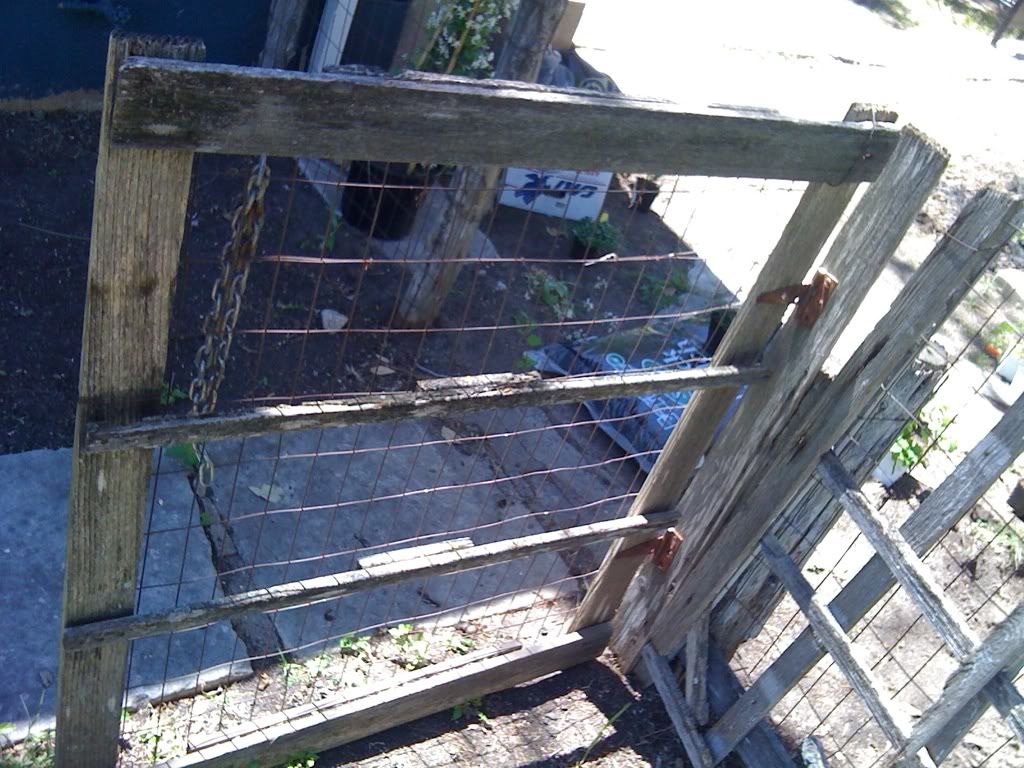 2nd: I want to add a gate the end of a fence that seperates my parking space from my back yard. What materials would I need to do this?
04-05-11, 08:21 PM
Not going to like my ansewer but here goes.
That whole fence and gate will have to go for it to work out. The gate needs to be at least made of pressure treated 2 X 4's (or you can buy pre made picket fence panels at Home Depot or Lowes for about $29.00 each) with 4 X 4's post set in the ground at least 2' with two bags of concrete. The fence was done all wrong so it also and should be replaced. There is not just gluing and tacking togeher if you want it to last.
The other fence will need another post set and go buy a chain link gate for it with hindges and a latch.
It might be best to hire someone that has done this before so it only needs to be done once.