DIY Grid Connected PV installations coming?
02-27-09, 06:31 AM
DIY Grid Connected PV installations coming?
---
There is a new quick and easy way of installing PV systems.
Take a look at these three EnPhase systems.
Enphase Grid-Tie Packages
Here is the install video..
YouTube - Enphase Micro-inverter System Installation
These little inverters make short work of hooking up a system.
It's 95% plug-n-play, with one regular 230VAC box at the end of the panel string.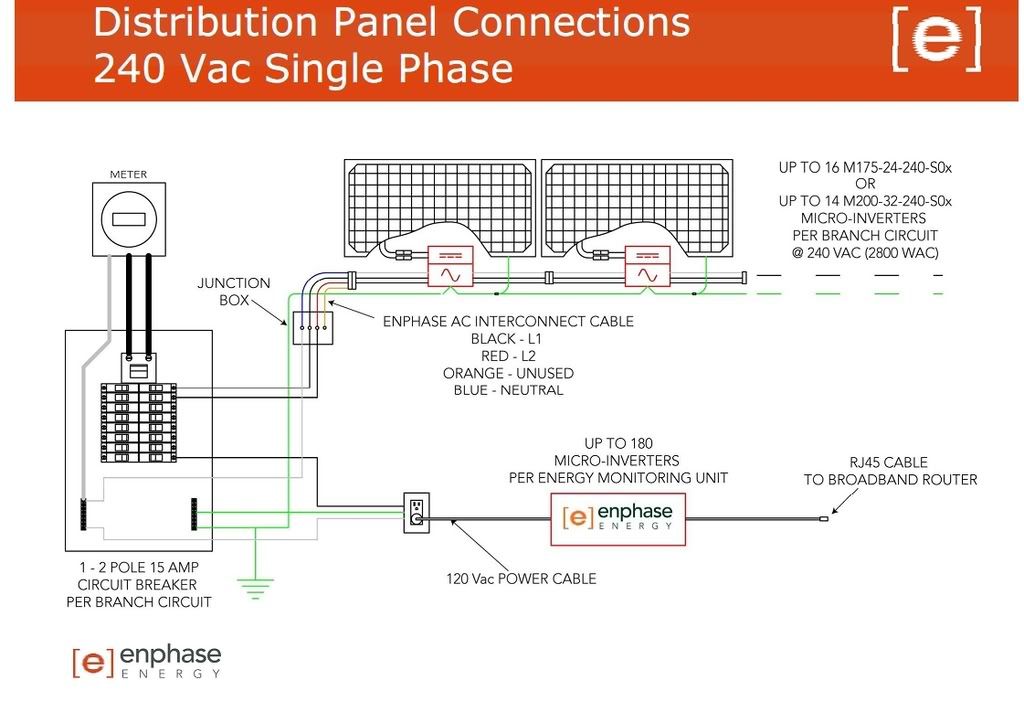 I've been looking at the Enphase hardware for a while, and IMHO, this is the technological leap that DIYers need to jump into DIY PV. There is Nothing complicated about this type of install.
If you have ever added a 220 circuit in your house for a new AC or dryer etc. You could likely install this kind of system.
Your Comments please:
Cheers,
Rich
Sponsored Links
02-27-09, 11:49 AM
Join Date: Apr 2004
Location: Ontario Canada
Posts: 1,767
Check to see you are permitted to do it, and that your meter can work backwards.

Most often the base installation would be a second meter for the solar system, with a mandatory external disconnect.

Our electric company (Hydro One, Ontario Canada) has been installing electronic smart meters that I believe cannot go backwards, and possibly can inform the power company of any attempt to feed power back onto the grid.
02-27-09, 12:59 PM
New meters.
---
I'm checking with the local power company to see what needs to be done to provide me with net-metering.
From what I've read on the web, the old style spinning disk meters will actually revolve backwards if you made more power than you were using.
And, there are newer (LCD kwh display) meters that have a net-metering function built in.
In my town, homeowners can do their own electrical work, if they get a permit and have the work inspected by the city's inspector.
I wired up the addition we made to our home. The work is pretty simple. Not much skill required.
BUT, installing the old style solar PV system does take a lot of knowledge of the equipment as well as the NEC & local rules.
These new micro-inverters take all the high voltage DC engineering out of the equation.
That installation video kinda says it all. This new hardware isn't going to take all week to install and tweak.
A lot of Solar installs are going to take two guys one day. Or less for smaller systems.
Heck I'll bet I could install that .7 KW system by myself in one day, and I'm an old slow moving retired guy..
Posting Rules
You may not post new threads
You may not post replies
You may not post attachments
You may not edit your posts
---
HTML code is Off
---