Seeking antique set screw
02-23-10, 09:03 PM
Seeking antique set screw
---
Hi all,
I'm on a quest to fix all my lose door knobs. Problem is, I don't know where to find replacements for all the stripped set screws. The screw looks like these:
But the size seems quite strange. According to the gauge at the big box store, my ruler and the chart below, the head (B) is a #6, the body (A) is a #8, the thread count is #24 and the length is ~7/16".
But what I can find at the hardware store is a typical 8/24 which results in the head not counter-sinking and preventing me from having the knob as tight against the door plate as it needs to be.
Where would I find a dozen of those old brass set screws?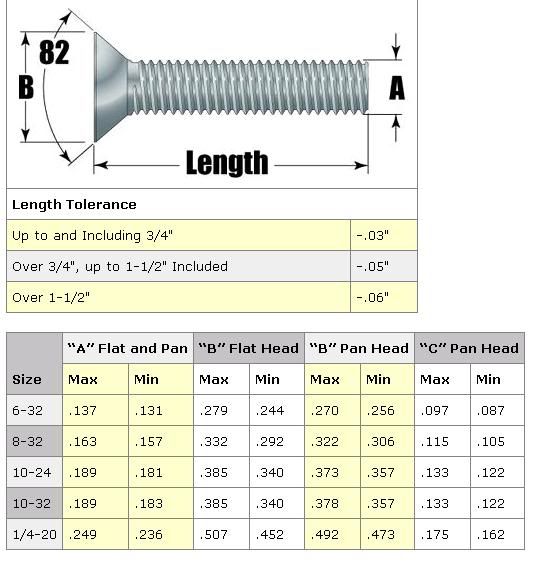 What I've found at the hardware store thus far
02-24-10, 03:42 AM
Join Date: Mar 2008
Location: United States
Posts: 9,029
02-24-10, 06:01 AM