Help! Need to find obscure hinges
07-30-10, 11:48 AM
Help! Need to find obscure hinges
---
Hi everyone,
I decided to paint the hinges to some built-in hall cabinets in our house (built 1964). Unfortunately while removing the doors I lost two hinges and one broke. I REALLY don't want to have to drill new holes. I have checked all of the local hardware stores as well as a couple of well=known online sources including Amerock and Rockler and no one has these hinges. The replacement ones I have tried from hardware stores around here don't fit right-the measurements are just off enough to mess everything up, even if I drilled new holes.
I do have pictures. I am so annoyed right now--does anyone have any ideas?
here they are: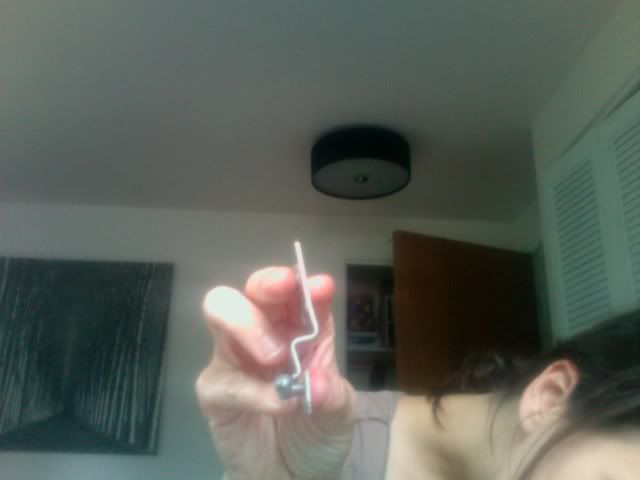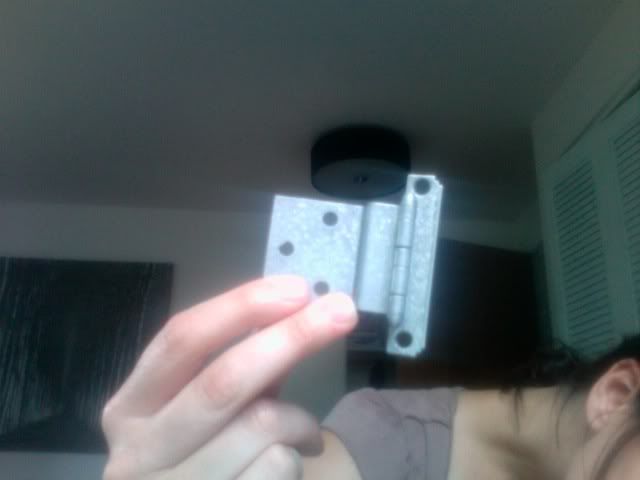 thanks in advance!!!
07-30-10, 04:24 PM
Join Date: Dec 2005
Location: USA
Posts: 39,964
Welcome to the forums! Don't be shy!! What are the measurements between the cabinet side holes, center to center? It basically won't matter about the three in back as they will be hidden by the door. Are you painting or staining your doors and cabinets?
07-30-10, 09:35 PM
thank you!
---
Hi, thanks for your response. I painted the cabinet frames and doors, and stupidly lost two of the hinges. The problem is not the distance between the holes on the part of the hinge that is on the cabinet frame. The problem is that, with all of the ones I've tried from local hardware stores and places like Lowe's and HD, the taller/longer part that goes on the face of the cabinet frames is further from the part that goes on the back of the door. the three holes on the back of the door, surprisingly, seem to always match up.

Does this make sense? basically ,the part that steps down is wider on this hinge than on any I've bought. And it makes the door fit funny (I haven't actually drilled them in, but just holding it against the cabinet door, I can tell something isn't right.)

Since you asked, the measurement between the center of each hole on the part of the hinge that attaches to the cabinet frame is 2 1/8".

Thanks again! I appreciate your response. It is a frustrating problem. this was supposed to be an easy/quick project and I don't have time for something stupid like a hinge to get in my way! (of course, this is really all my fault in the first place...)
07-31-10, 06:40 AM
"this was supposed to be an easy/quick project and I don't have time for something stupid like a hinge to get in my way! (of course, this is really all my fault in the first place...) "
Welcome to the world of DIY. A couple of things to remember . . . .
Nothing is as easy as you think it will be
Never, ever blame yourself when something goes wrong. The fault always lies in the materials, the tools, the weather, the neighbors dog etc.
You might try these guys.
Hinges
Their site has a contact link. If you provide them with accurate dimensions they can probably find a replacement.
07-31-10, 06:46 AM
Join Date: Dec 2005
Location: USA
Posts: 39,964
Also hinges have different setbacks, so measure the thickness of your door setback and get the right one. I think that may be your problem on the ill fitting door problem.
07-31-10, 08:01 AM
Hinges with offsets can be difficult to describe and to find through an on-line site that may not have everything that is available.

I had a problem finding some 1970's hinges. I had a Rockler store near me and took in a hinge. The person went through a number of catalogs and found the hinge in my choice of 3 different finishes.

It was not a stock item so I ordered what I needed plus a spare and picked them up about 3 or 4 days later. One on one service is the best if you have access to it.

Dick
07-31-10, 09:12 AM
Hi everyone,
thanks so much for all your help. Wayne I did send several pictures to the site you linked. I'd looked at their website, but didn't realize I could actually send them pictures.

I did find out that there's a Rockler store not too far away, so I will go there if I don't hear from the website Wayne linked in a couple of days.

Thanks again to everyone for your help. We are in the middle of several remodeling projects (mostly DIY and mostly done by yours truly) and this is just a small side project, so I am beyond irritated that it is becoming such a pain!
07-31-10, 02:29 PM
reply from hardwaresource:
I am sorry, but I do not have a hinge that will match exactly to your old ones. All of the inset hinges I have, will not allow the screw holes to line up and will push the door over slightly toward the opening side of the cabinet. You possibly would find something at an architectural salvage store (these are basically junk yards for houses); I have not seen this exact hinge newly manufactured.
Thank you;
Kathy at HardwareSource.com
08-05-10, 08:31 AM
maybe if theres one around you, (can find on habitat for humaity a habitait for humanity ReStore, they basically are like a secondhand store/junkyard for things like hinges and other re-usables that are from a house or commercial building restoration or tear down project

good luck