Garage Ceiling Storage Door Fastening
07-24-15, 04:02 AM
Join Date: Jun 2015
Posts: 4
Garage Ceiling Storage Door Fastening
---
Hi, I have a metal structure affixed to my ceiling in my garage for storage. One end has been drywalled which has created a closed back for my ceiling storage. The front end is open and i wish to make some type of wood open upward c door like in open upward kitchen cabinets and i need it to stay up. The ceiling storage is 6 meters wide so i would not mind splitting into 3 or 4 doors.

I need to know what type of hinge i can use attach one part to the ceiling and one part to a piece of plywood that will be my door.

Any suggestions welcome

Thanks in advance
Sponsored Links
07-24-15, 08:55 AM
Join Date: Jan 2011
Location: USA
Posts: 4,294
Post a picture so we can see what your seeing.
No way would you want to install any kind of hinge over drywall if that's what your implying.
07-24-15, 11:02 PM
Join Date: Jun 2015
Posts: 4
Will go down and fetch a pic later.

As for your other concern.. The walls and ceiling are made of solid concrete. There is only a drywall partition to split my garage in 2 but nothing will be attached to it.

Will take a pic and photoshop some more info into it thanks
07-25-15, 08:32 AM
Join Date: Jun 2002
Location: Northern Minnesota
Posts: 1,546
Look up 'gas spring shocks' like they use for topper doors on trucks. Just replaced one of mine, very easy.
You'd have to take all the measurements, weight etc. but it would work just fine.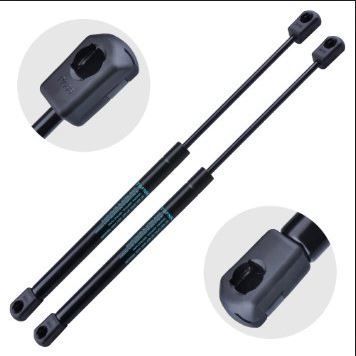 07-25-15, 04:42 PM
Join Date: Feb 2006
Location: USA
Posts: 6,472
Posting Rules
You may not post new threads
You may not post replies
You may not post attachments
You may not edit your posts
---
HTML code is Off
---