fix padlock?
08-13-20, 05:22 PM
fix padlock?
---
When this happens to padlocks like this is there any fix?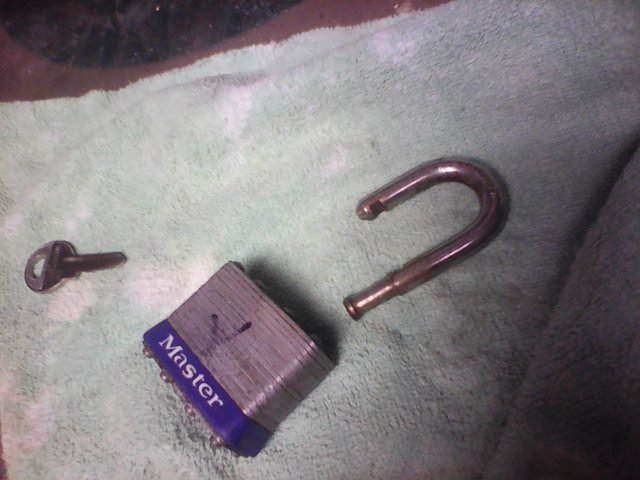 08-14-20, 08:13 AM
I've experienced this exact thing happening with several of these same locks periodically over a number of years where we use them at my workplace on some outdoor shed doors. They are unprotected and get wet from the rain and even freeze up during the cold wintertime requiring some heat from a torch so can use the key to unlock. Sometimes you can push them back together and they work for little while but never long. Usually observe some obvious rust inside, have tried using rust-busting type penetrating oil to lubricate inside hoping that might fix whatever it is that fails inside, but it doesn't. Perhaps the exposure to the elements over time as described is too much for the mechanism to endure; these relatively inexpensive locks are probably prone to this type of failure if not "treated right".

Edit: Went to the Master Lock website. It says to ensure long life and trouble-free operation of padlock in harsh environments, to clean and lubricate it every three to six months. Says to use Master's PTFE lock lubricant. I didn't do any of that.
---
Last edited by sgull; 08-14-20 at

08:29 AM

.