How to Wire up Baseboard Heater
08-11-08, 01:49 PM
Join Date: Oct 2007
Posts: 50
Received 0 Votes on 0 Posts
How to Wire up Baseboard Heater
---
Got 2 baseboard heaters from homedepot today. 1 -30" and 1-6ft. I will be wiring these in a line. Into 30" and out to the 6ft.
How do i wire these up? I have my 240 Volt circuit and wires are in place but im not sure where to connect the wires. I will be running the 30" one first and then from there into the 6ft heater.
This is what it looks like:
Left side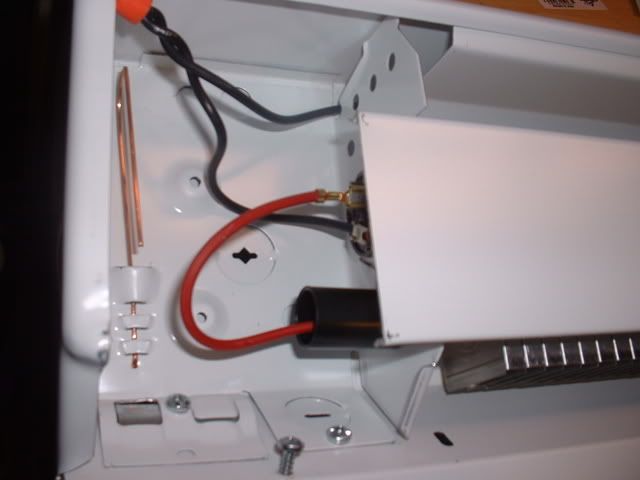 Right side
Sponsored Links
08-11-08, 04:27 PM
Join Date: Oct 2007
Posts: 50
Received 0 Votes on 0 Posts
08-16-08, 05:29 AM
When all else fails
---
read the directions supplied with the heater.

What are you using as a thermostat?
08-16-08, 10:37 AM
Join Date: Jul 2008
Posts: 42
Received 0 Votes on 0 Posts
What Matt and Jarredsdad said! But also, you say you plan to wire from one heater to the second one. Be SURE you don't wire the second heater in series with the first one. That's a great link Matt posted and the last pic shows the two heaters wired in parallel.
If you don't know the difference between parallel and series wiring, be sure you check it out before wiring two heaters together.
Posting Rules
You may not post new threads
You may not post replies
You may not post attachments
You may not edit your posts
---
HTML code is Off
---