Installing Honeywell RTH7500D Thermostat
10-24-09, 01:47 PM
Join Date: Oct 2009
Location: Alabama
Posts: 1
Received 0 Votes on 0 Posts
Installing Honeywell RTH7500D Thermostat
---
I am trying to install a Honeywell RTH7500D Thermostat without success. When I install it, I have no access to Emer. (AUX) heat and the fan will not turn on. The original configuration is as follows:

Blue - Y2
White - W
Yellow - Y1
Green - G
Red - R
Black - C
Orange - O

Could someone give me the correct sequence for the wiring? Thanks.
Sponsored Links
10-24-09, 08:02 PM
The Honeywell RTH7500D will not support your 2 speed heatpump with auxillary heat.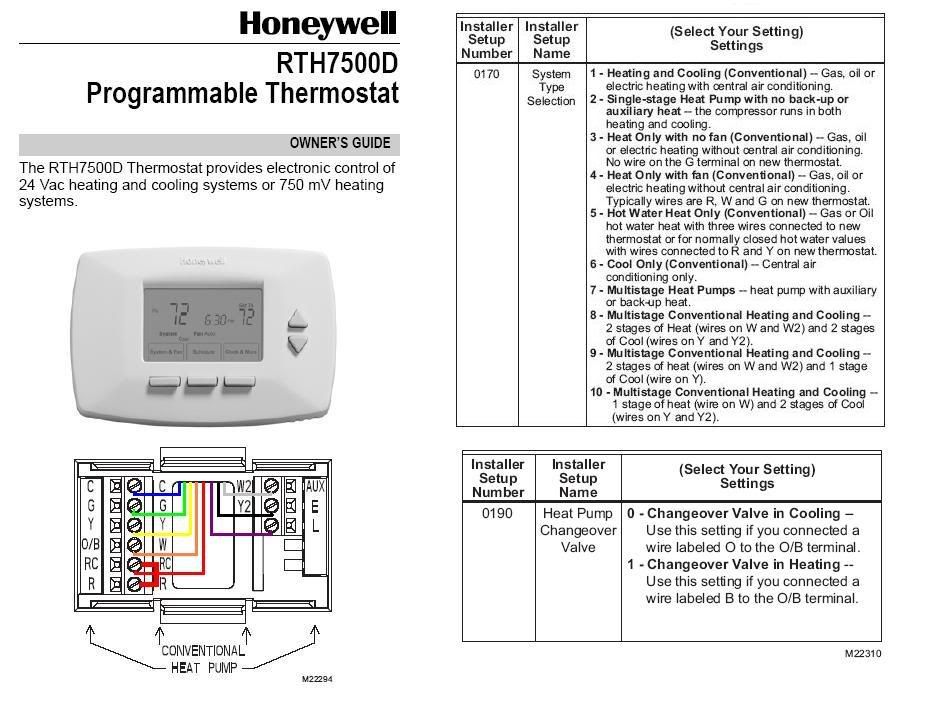 I recommend a Honeywell Visionpro TH8321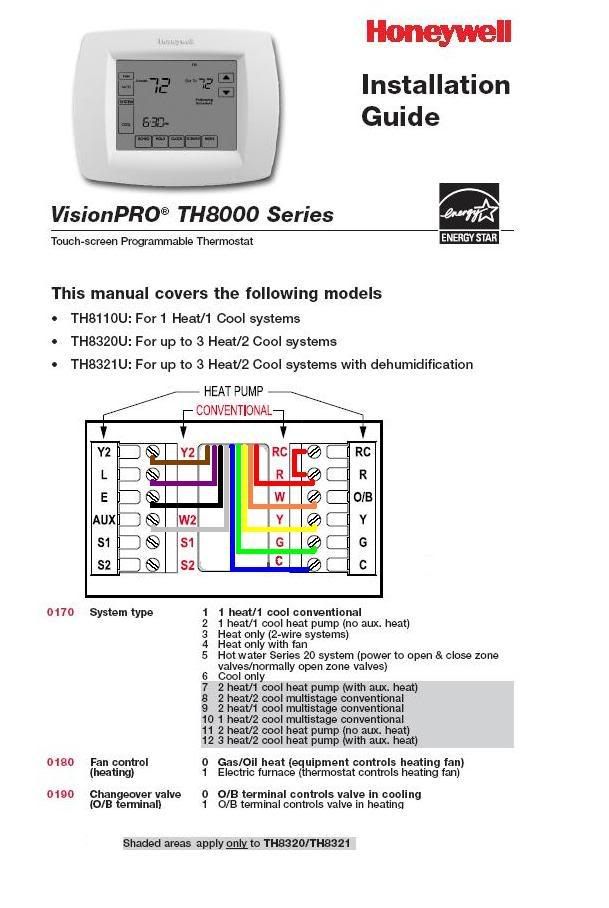 On the TH8321 ...
Y2 = blue
Aux & E = white (use jumper wire)
Rc & R = red
O/B = orange
Y = yellow
G = green
C = black
option 170 = 12
option 190 = 0
10-24-09, 09:33 PM
Do you have an extra unused wire in the wall?

What is the make and model of your furnace/air handler?
Posting Rules
You may not post new threads
You may not post replies
You may not post attachments
You may not edit your posts
---
HTML code is Off
---