Crankcase Heater controls
01-21-10, 07:22 AM
Crankcase Heater controls
---
Hello people. I am having a fit with my Nordyne supplier on a crankcase heater for a 5 ton dual fuel package unit. Nordyne does not have a control tstat for the crankcase heater so it wires directly to L1 and L2 and runs all the dang time. From the information I have gathered that adds about 6 dollars per month to my electric bill. Apparently Trane Carrier and possibly some others use a compressor discharge line tstat that simply wires into the CCH wiring so it only comes on when needed (when the compressor discharge line is below 65F) which makes way more sense to me. Can some of you dudes get me some information and a part number so I can order me up one and DIY please.
01-22-10, 02:42 PM
A lot of Carrier and Trane units I've seen wire through L1 and T1 of a single pole contactor so that the heater only works when the compressor is off, contactor open.

When I contacter Bristol about the scroll in my Luxaire heat pump because the check valve stuck open periodically allowing the comp to run in reverse when it shut down the guy I talked to asked about a heater. He recommended one, and I didn't have one.

When I added an extrernal check valve I also installed a wrap around heater to the compressor. Since I have a 2 pole contactor I added a relay to power the heater when the compressor contactor is off. So contactor energized heater off, contactor de-energized heater on.

You could certainly modify this by using a close on fall temp switch breaking "R" to a relay at 65 degrees if you can find the temp switch. Klixon must have something. But how often are defrost problems a faulty temp switch?
01-22-10, 04:53 PM
Join Date: Oct 2009
Location: Texas
Posts: 6,475
Trane had this discharge line thermostat in their units...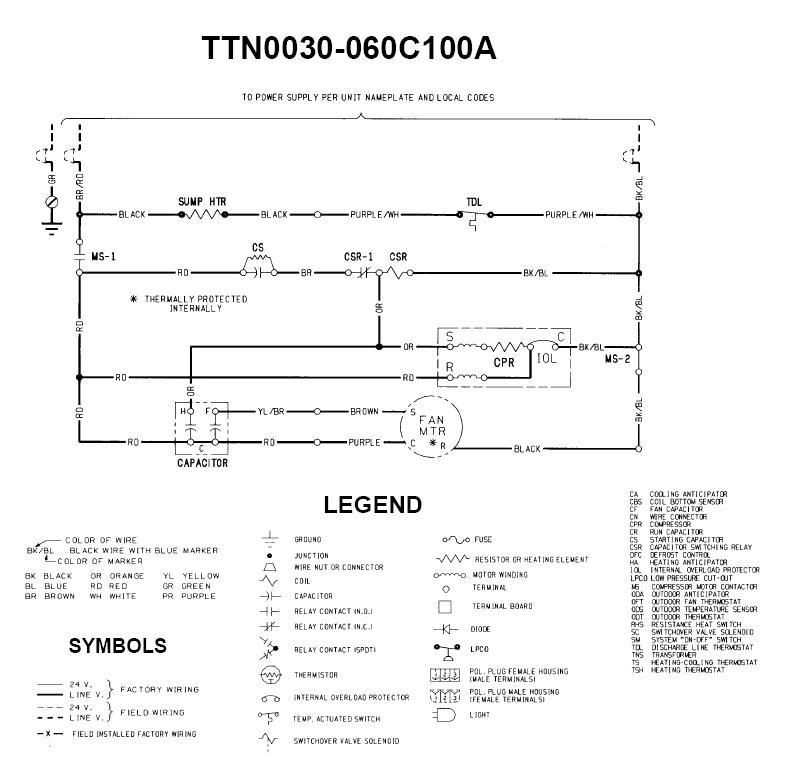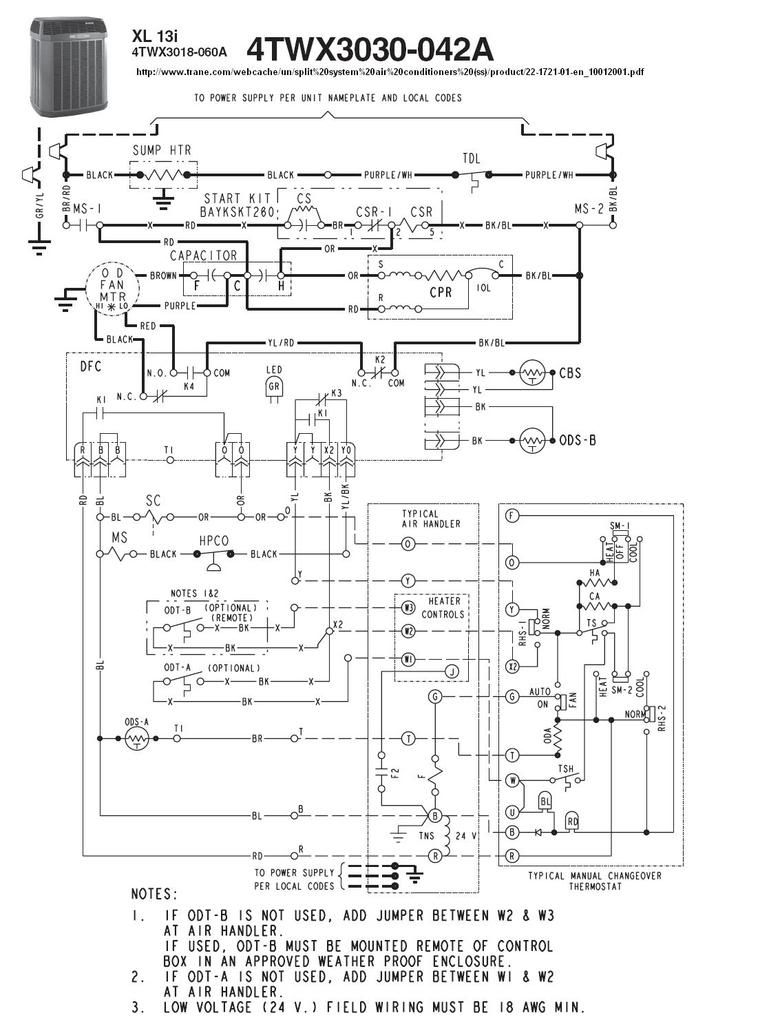 01-30-10, 04:18 PM
hey dad just wanted to thank you for taking the time to hunt down those part numbers for me. That is exactly what I needed worked like a charm. Payback is estimated at 4 months, cannot beat that with a stick.
02-24-10, 03:52 PM
Down Side
---
So what's the downside of not having the crankcase heater operational. I live in a cold climate and I cannot think of a single reason to have this heater operational during the cold months. And certainly would like to save the $6-$10/mo elec charge if it's not necessary. Can I just trip the cb and call it good?