Transformer and/or Fan Relay
12-25-12, 06:02 AM
Transformer and/or Fan Relay
---
Had a problem with my indoor unit constantly running (outdoor unit not), so I turned it off from the breaker since the off control on the thermostat didn't do it. Had a friend come check it out. After some troubleshooting, thought it was the contactor. Replaced it and turned the breaker back on. After 5 minutes, outdoor unit engaged, heated the house, outdoor unit turned off after reaching thermostat set temp, indoor unit stayed on for a while. Ruled out contactor so maybe thermostat. Got a new one and changed it. Here's the problem, it was not compatible with heat pumps with aux or e-heat. New themostat never engaged unit, put the old one back, no power. Read some forums and figured it may be the transformer. Transformer may be burned out and needs to be replaced, but what about the indoor unit constantly running. Could that be a possible blower relay, if so, does that look like a circuit board. I have a Goodman unit. Any help would be greatly appreciated. I would like to know what to tell the HVAC person when I call. Hopefully would save me some money if I know what the problem is or could be. Don't think I want to tackle this myself.
12-25-12, 08:29 AM
The fan issue is probably a sequencer problem.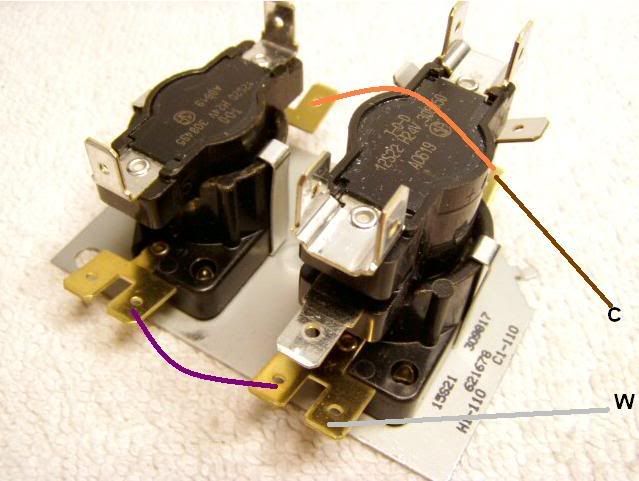 Goodman also has some models with a fan control which resembles a sequencer that may have failed.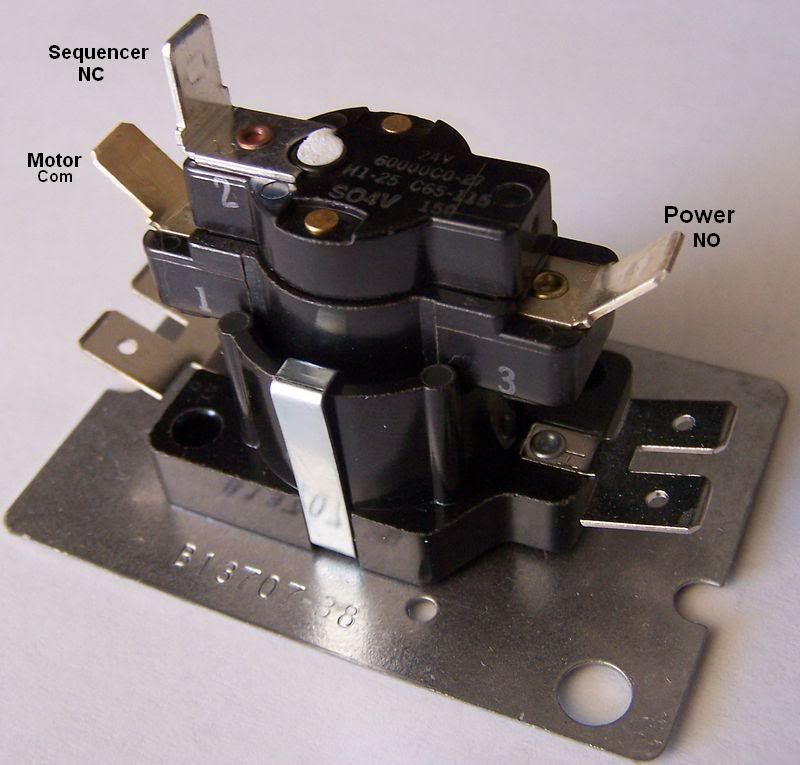 The second problem probably occurred when replacing the thermostat.
The air handler may have a blade type automotive fuse protecting the transformer.
What is the model number?
---
Last edited by Houston204; 12-25-12 at

10:35 AM

.
12-25-12, 08:40 AM
If terminal 3 were unplugged (in the second picture) and the fan continued to run, it would point to the sequencer.

High voltage is present at the sequencer and fan control.
12-25-12, 05:41 PM
Thanks for the reply. Just took a look at a picture I took while under the house and took off the panel. Terminal 3 appeared to be plugged with a red wire and one blue underneath. From what I can see on my picture, it looks like I have the sequencer in the first picture you sent (the one on right). A purple and black wire were connected at the top.
12-25-12, 06:31 PM
Are you sure that your heat sequencer isn't rectangular like the one with a white arrow?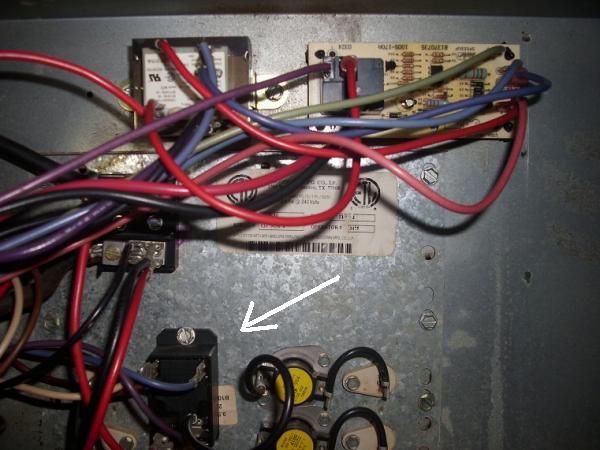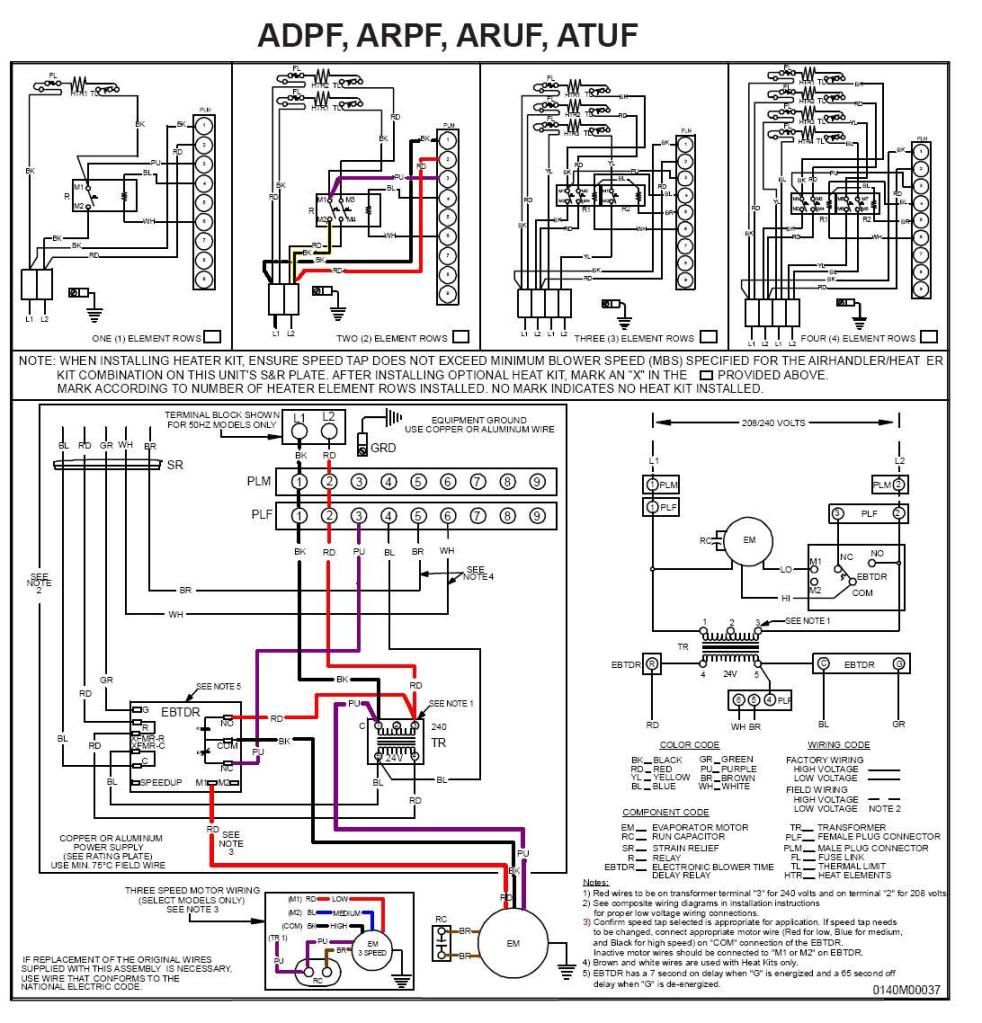 The small circuit board (EBTDR) has a purple wire on the NC terminal that is fed by the sequencer. If the fan turns off when you unplug this purple wire on NC it would point to the sequencer.
High voltage is present at these controls.