Replacing Thermostat
11-23-13, 06:34 AM
Join Date: Nov 2013
Location: United States
Posts: 3
Received 0 Votes on 0 Posts
Replacing Thermostat
---
What is the proper way to wire a Visionpro 8320 thermostat to a Goodman MBVC2000 modular blower with 2 stage DSZC18 condenser? Is W1 and W2 jumpered at the AH? Can I put a jumper between AUX or E to L so the red light will come on when 2nd stage compressor comes on? and is AUX or E 2nd stage compressor?

Thanks very much
Sponsored Links
11-23-13, 09:43 AM
Join Date: Nov 2013
Location: United States
Posts: 3
Received 0 Votes on 0 Posts
So, no need for a jumper between W1 and W2? I'm assuming W2 is AUX terminal on thermostat. I'd still like to monitor 2nd stage compressor, can I put a jumper between L and Y2?

Thanks again
11-23-13, 09:59 AM
I have seen a 5 kw heat strip that was split into W1 and W2 (2.5KW each)
I used a jumper on it.
I have seen 20 kw heat strips with 10 kw on W1 and 10KW (thousand watts) on W2. I would not place a jumper on that application if I could avoid it.
What size is your heat strip?
The older VisionPro stats have Aux and E as separate terminals, and the new models don't.
Does your stat have separate Aux and E terminals?
I'd wire it as shown in the diagram with 15 or 20 KW heat and separate Aux and E terminals.
170 = 12
190 = 0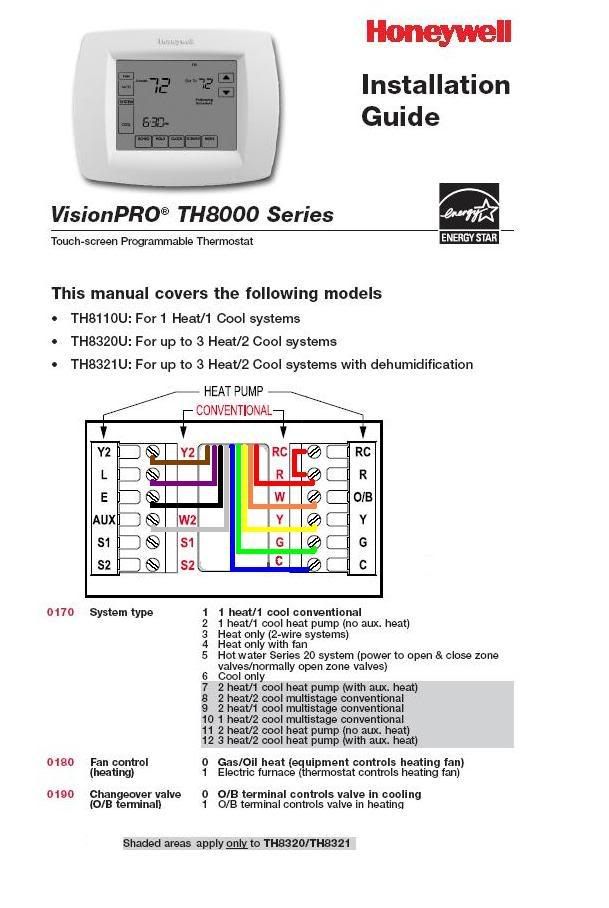 11-23-13, 10:09 AM
When configured for heat pump operation the LED will light up when Aux heat is energized.
Some of the old mercury bulb Honeywell stats had multiple LED's to allow this but the jumper shouldn't be used in your application.
If you like data on system usage, you might look into the Honeywell Prestige.
The outdoor unit has a strange color code...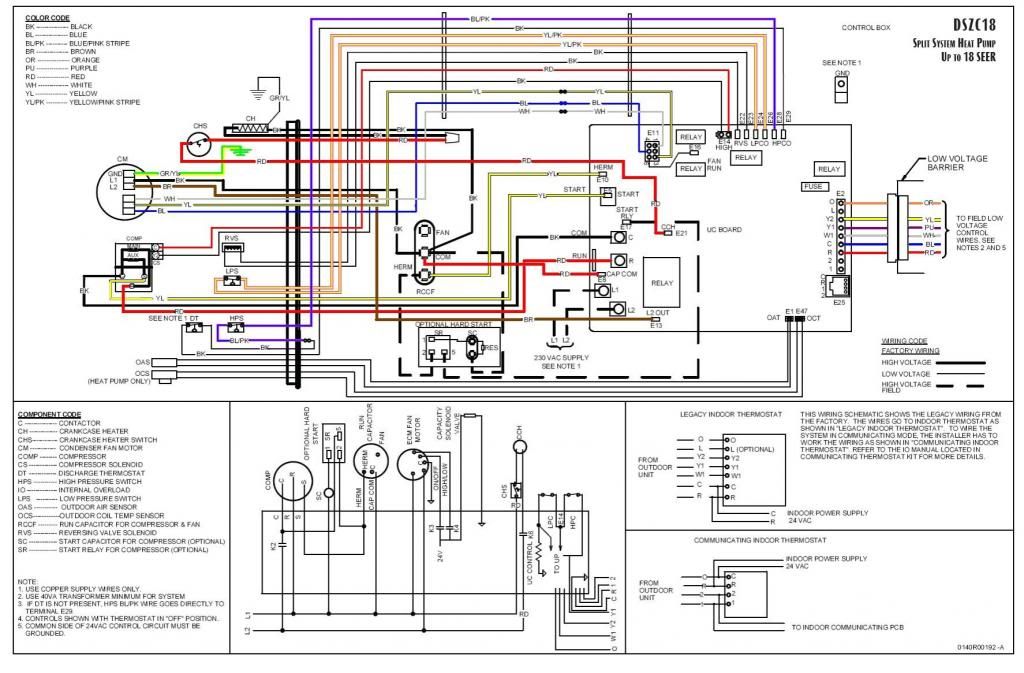 11-23-13, 10:35 AM
Join Date: Nov 2013
Location: United States
Posts: 3
Received 0 Votes on 0 Posts
It has 20kw heat strips and my VisionPro has AUX and E terminals.

Thanks,
Posting Rules
You may not post new threads
You may not post replies
You may not post attachments
You may not edit your posts
---
HTML code is Off
---