York Home Heat Pump System
03-05-14, 06:17 PM
York Home Heat Pump System
---
Hi all . I am happy to find this forum, and hoping to find some advice on how to fix a problem in my home.

I have a small York air handling unit in my attic that partners with a condensing unit outside to provide heat/cooling to the upstairs of my townhome.

This morning I awoke to a 60 degree temp upstairs, and the setpoint was 67. My digital honeywell tstat with battery backup was still showing info on the screen, but only because of the AA batteries in it. I wasn't getting voltage from the control board in my air handling unit to power the thermostat.

Upon opening the air handler up, the first thing I notice is a blown 5A fuse on the control board.

I disconnected all the wire/conductors that run from the AHU control board to the condensing unit outside.

I reconnected all the wires that go directly to my thermostat from the control board of the AHU. I replaced the 5A fuse and turned the unit back on.

Sure enough... my electric supplemental heat kicked in. The fan runs fine... the unit is now heating my upstairs. But of course, the condensing unit is now completely out of the equation, and disconnected.

Something regarding the outside unit , or the wiring running to it, is causing the fuse to blow.

I know how to test the wire for shorts, and I will be doing so as soon as I have daylight and the free time to take care of it.

If the wire from the condensing unit to the AHU tests out ok , what should I be looking for / what steps should I be taking / to isolate what is causing the fuse to blow ? I understand there are several things in the outside condensing unit that could cause this.

Any tips / things to keep an eye out for / testing methods that you guys can suggest ? Any advice is greatly appreciated.


-Bill
03-05-14, 08:05 PM
Join Date: Oct 2009
Location: Texas
Posts: 7,425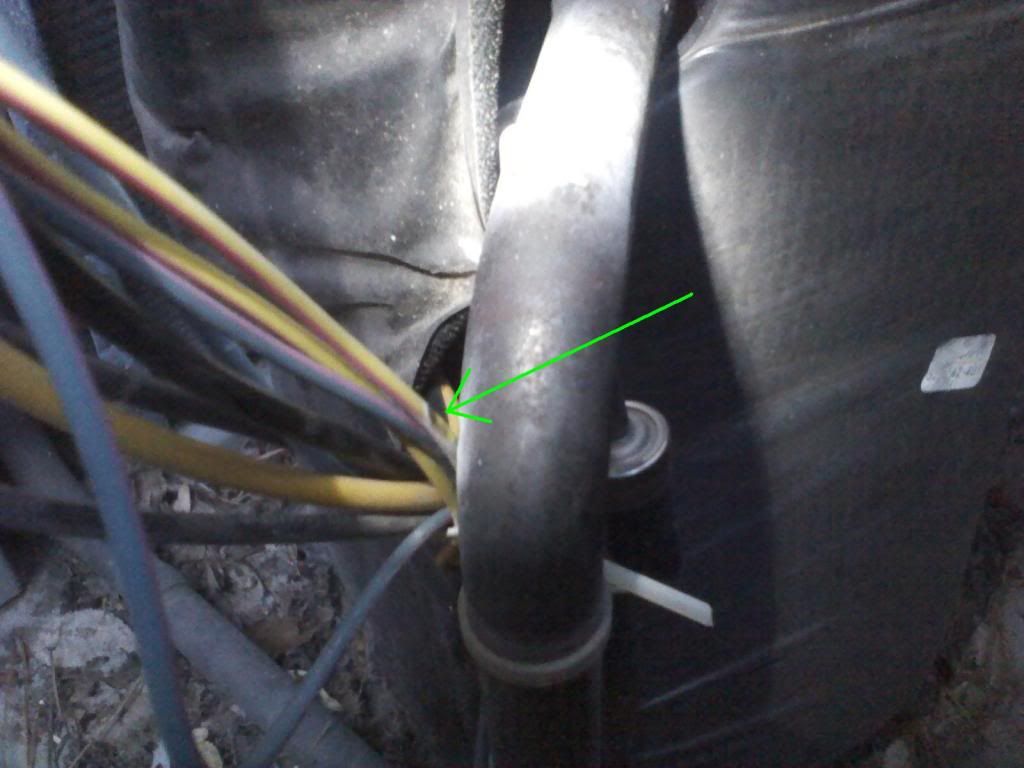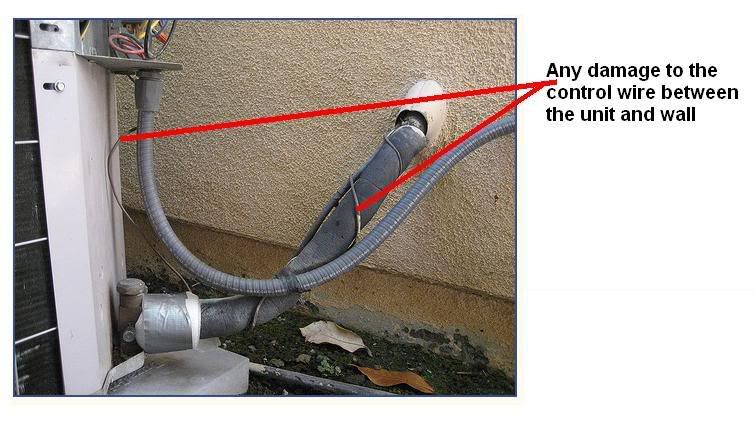 You can check for low voltage shorts near the compressor. Pressure switch and reversing valve wires can rub against copper piping ot the side of the unit and create a short.
You can take an ohm reading across the reversing valve selonoid coil and the contactor coil after removing power and isolating the low voltage connections. I'd expect ~ 13 ohms. A 3 Ohm reading could pop a fuse.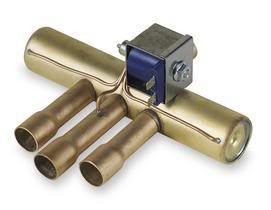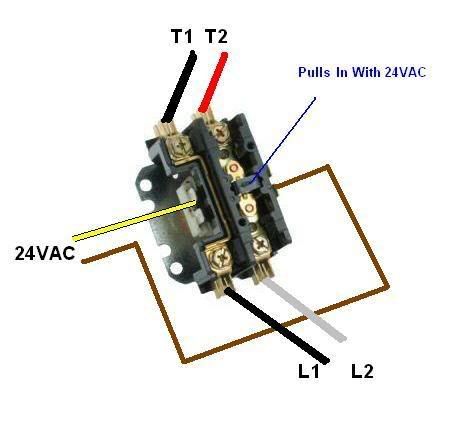 03-10-14, 03:11 PM
Houston,

I tested and checked the items you mentioned. I didn't find anything out of sorts. Went ahead and spent $80 at United Products on a new defrost board for my York condensing unit. That seems to have been the problem. My system is running well for over an hour. Knock on wood... everything seems to be ok now.

Thank you for your help in this forum. It is appreciated.

Bill
03-10-14, 06:01 PM
Casual observation, it seems like the defrost boards fail a lot. Does the weather limit their life, or are they marginally manufactured to minimum specifications. ?? I could think of a lot of things to lengthen their life, conformal coating, heavy duty redundant relays, wires instead of thin foil runs on a printed circuit board etc. I had two changed out on mine in 13 years.
03-11-14, 10:40 AM
Does the weather limit their life,
I'd say yes, for example:
On my York, the defrost board enclosure was not well designed so that in the winter with the wind blowing the right way, snow could reach the board - and ... curtains ... I'm told that sometimes water damaged boards can be resurrected by soaking in a warm oven for a few hours - but never got to that.
. York eventually came out with a "snow intrusion kit" retrofit , and then a year or so later a second version --- both of which were marginally effective, consisting of foam tape to seal the cracks in the control box to keep the snow / water out.


or are they marginally manufactured to minimum specifications
You betcha:
I've replaced 4 boards in 5 years, two done in by snow, one with a defective circuit board: cracked trace and cold solder joint, and one with a defective relay (DOA). And the software in each board was different - presumably updates to correct previous mistakes - with the side effect that the operating characteristics described in the Installation manual no longer exactly applies.

And no advisories to customers that there were known problems for which they had fixes , sigh.