Open loop geothermal system problems
11-28-15, 06:17 AM
Join Date: Nov 2008
Location: mid-west
Posts: 186
Received 0 Votes on 0 Posts
Open loop geothermal system problems
---
HELLO ALL, I HAVE A 2.5 TON FORCED AIR HP WITH THE OPEN LOOP AND IT CALLS FOR 9GPM AND THIS THING RUNS NEARLY ALL THE TIME.... tHIS MORN. MY PUMP QUIT, GOOD THING I HAVE BACK UP... SHOULD THIS THING RUN ALL THE TIME AND SHOULD I GO TO A TANKLESS GRUNDFOS VARIABLE SPEED SETUP TO KEEP THE PUMP FROM CYCLING SO MUCH$$$$?
Sponsored Links
11-28-15, 11:03 AM
Are you getting 9 GPM?
Does your unit have Pete's Plugs?
Has anyone measure the water pressure and temperature into and out of the geothermal heat pump?

Do you have any screen filters in this loop? If so have they been cleaned recently?

I work with more closed loop geothermal units but I would expect the pump to run the entire time the compressor runs.
11-28-15, 03:01 PM
Join Date: Nov 2008
Location: mid-west
Posts: 186
Received 0 Votes on 0 Posts
Yes, I am getting 9 gpm + what is a petes plug? yes the pressure is arund 40 psi and yes there is a temp. difference not sure what difference. it works off my water well so it really doesn't need a filter does it?
11-28-15, 06:38 PM
A pressure / temperature port ( or P/T's plug ) is brass fitting with a port much like the one on a football that allows you to insert a needle gauge or a thermometer into the water.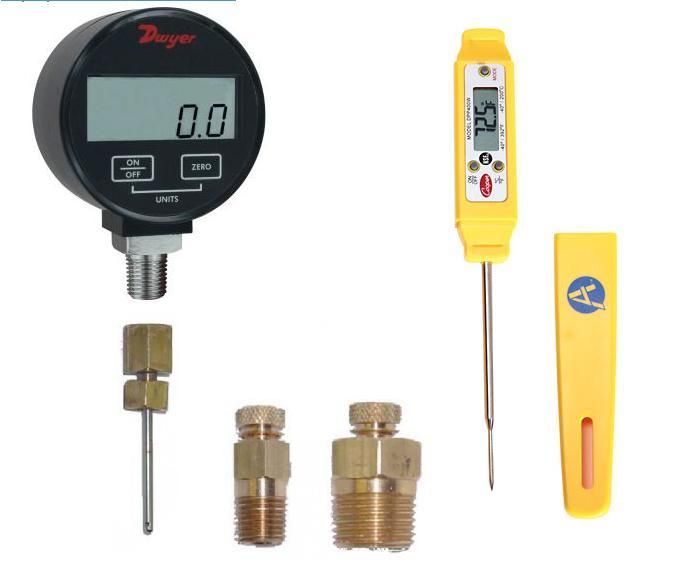 A Pete's plug and a digital water gauge along with the water pressure drop chart in the manual are used to calculate GPM.
This is an example from a ClimateMaster...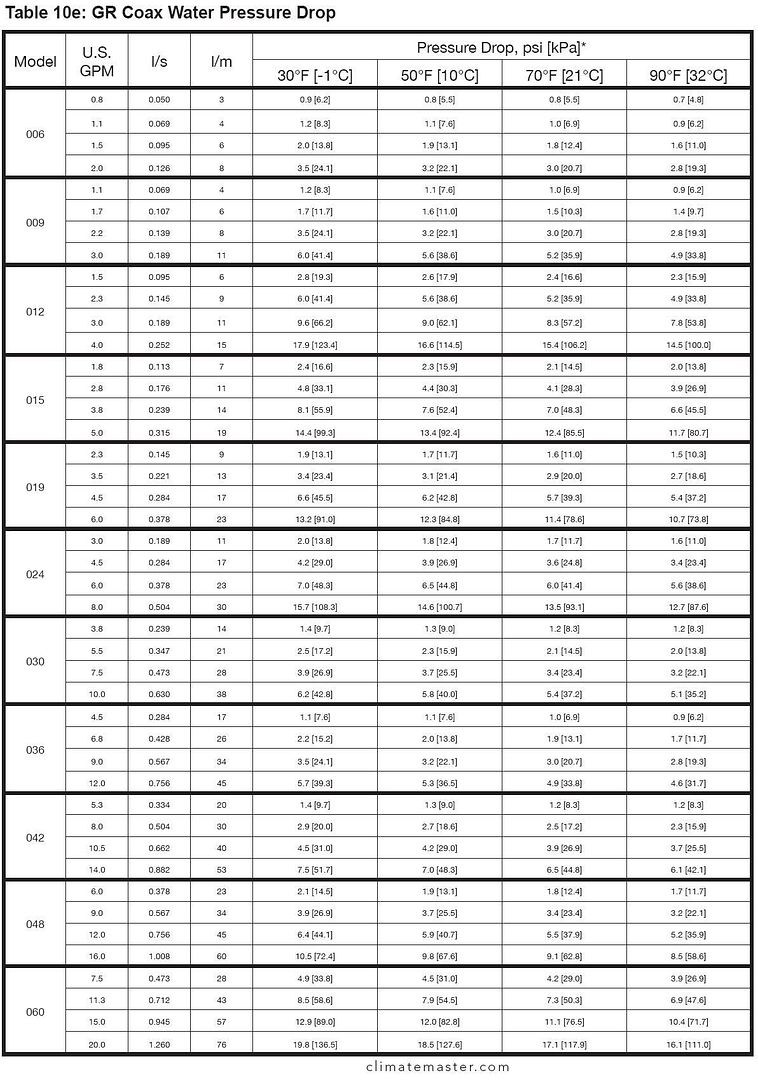 Some old timers just adjust flow to get 10°F difference in water temperature across the heat exchanger. (Not me)
It seems like an open loop would require a filter more than a closed loop.
---
Last edited by Houston204; 11-29-15 at

09:06 AM

.
11-29-15, 12:45 PM
I have to use a filter on my refrigerator water or it will plug up with sediment.
Ice trays often have sediment buildup on them after a few years.
I wouldn't be surprised if a filter isn't present but I would still check if one is installed since the filter would require cleaning if one is present.
I would inform the service company that you call that you have a geothermal system. A digital water pressure gauge is not something found on many service vans.
Heat of rejection and heat of extraction in BTU's, GPM, and EER can be calculated by a knowledgeable tech if he has the pressure drop chart found in the manual for your unit, a volt and amperage meter, a digital thermometer and a digital water pressure gauge.
A smart phone with excel is also an excellent tool when making these calculations.
I'd be lost without my Veto MC tool bag...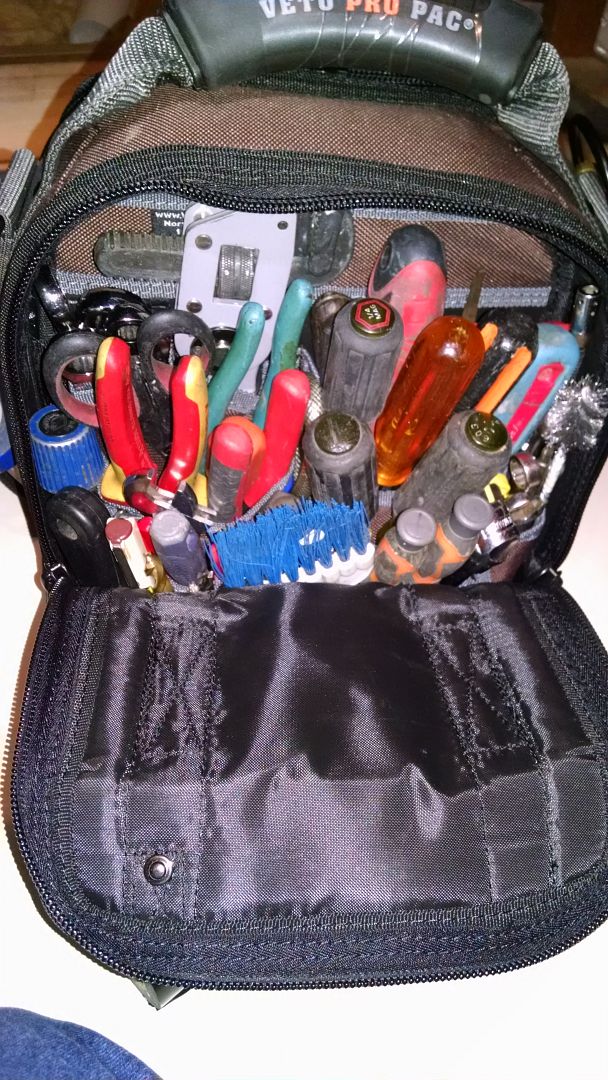 ---
Last edited by Houston204; 11-29-15 at

01:25 PM

.
11-30-15, 03:59 AM
Join Date: Nov 2008
Location: mid-west
Posts: 186
Received 0 Votes on 0 Posts
Thanks for the reply, I installed this myself so ??? I was told the unit was ready to go ,just plumb it in and I had a hvac guy do the Tin work. I asked him about checking the head pressures and such and he said no need to it was all pre-set...I don't really trust him though, He is a bit of a hack, prolly more of a combustible fuel kind of hvac Guy. It seems there is very little knowledge about Geo in our area. One thing I did glean from the instructions is that the unit was for 50 deg. water, I didn't know it made a difference, my ground water is 48 deg. and most closed loops are 38 deg.
11-30-15, 06:21 AM
You should not connect refrigerant gauges unless a problem is suspected.

38° ? Is that metric? By the end of the summer I get hot water coming into my heat pumps in some River Oaks houses that my company has inherited from our competition.

28 Geothermal units in a house can really heat up the ground after 10 months.

If you get the tools I would do your calculation.
Posting Rules
You may not post new threads
You may not post replies
You may not post attachments
You may not edit your posts
---
HTML code is Off
---