Toshiba TV CF2086 vertical linearity problem
09-30-10, 10:33 AM
Toshiba TV CF2086 vertical linearity problem
---
Does anyone know what caps need to be replaced to fix a vertical linearity problem on a Toshiba CF2086 TV ? Or at least where on the chassis the bad ones might be located ?
10-04-10, 03:24 PM
Thanks craftsman_50 , the top half of the screen is stretched and makes everything bigger . See the fish at the top right on the screen , hes supposed to be the same size as the one in the bottom left corner .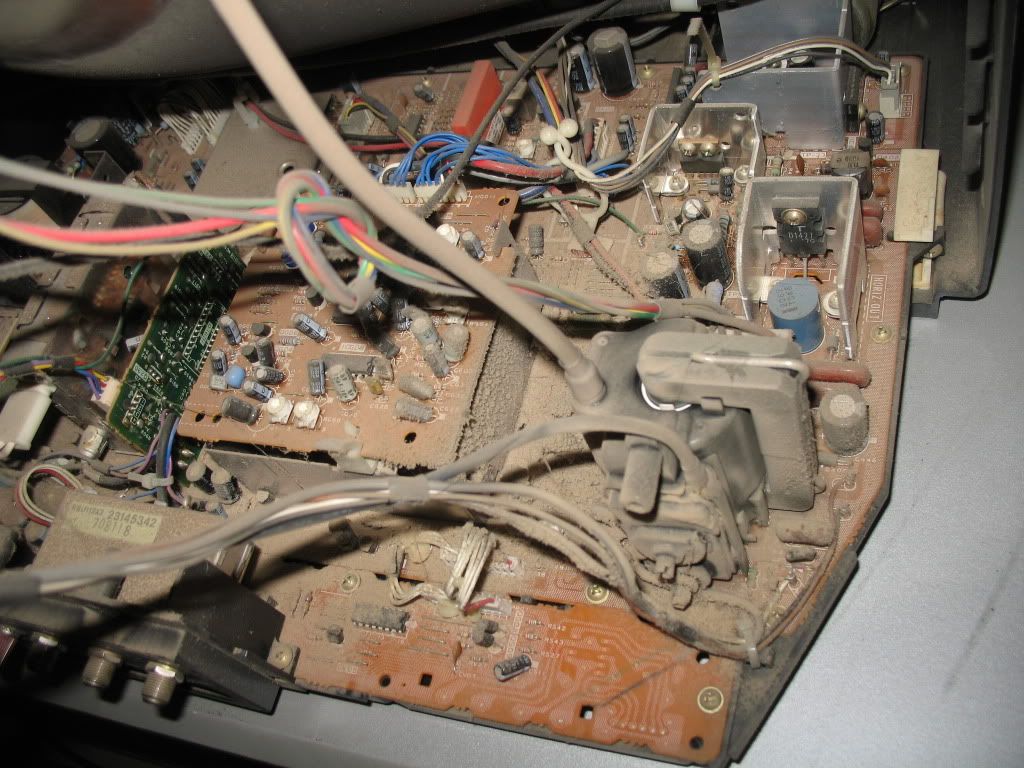 10-04-10, 04:31 PM
On the board with the transformer on it.The heat sink in the middle.The ic with two scews on the metal part of it mounting it to the heatsink is the vertical output ic.Change the electrolitic < plus and minus sign on the part > caps should solve the problem.