Nest 3.0 with Aprilaire 600
11-04-18, 09:42 AM
Join Date: Nov 2018
Location: USA
Posts: 2
Nest 3.0 with Aprilaire 600
---
Hi, I'm new on these forums, and I've read a number of the posts on humidifiers with Nests. We recently purchased a house with a humidifier installed but unwired. I have wired a Nest thermostat to the furnace, which is a Lennox G60UHV(X), and wired the Aprilaire 600 humidifier to the Nest following the diagram below. Everything seems to be working correctly. I'm a little confused about the need for a relay though. I have a White Rogers 90-290Q relay on hand, would it hurt to add that in? Thanks for any help!
Matt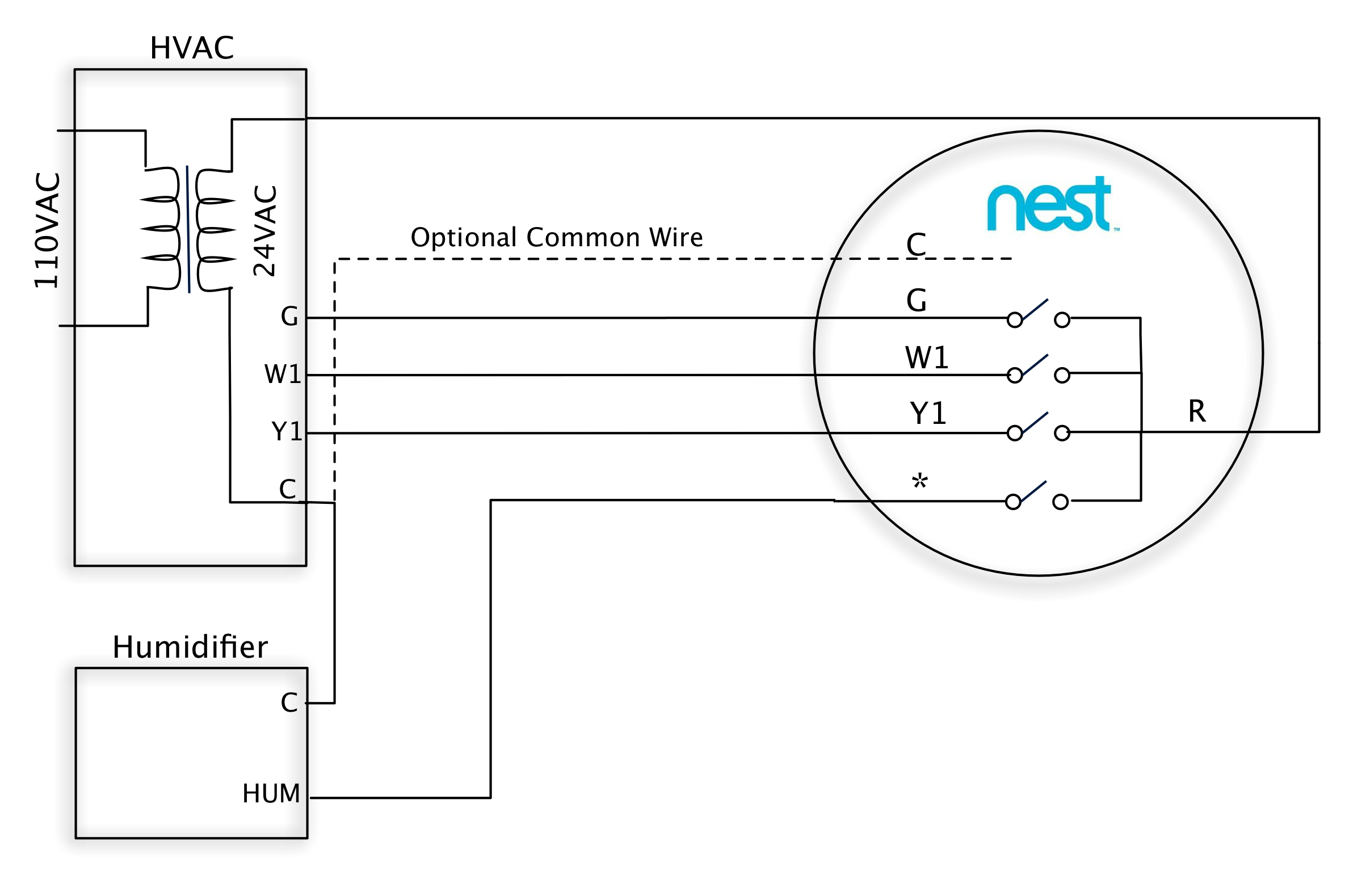 Sponsored Links
11-04-18, 09:48 AM
Welcome to the forums.

Your installation is wired correctly.
A relay is only needed if your humidifier had its own built in 24vac transformer. Yours does not.
(keep the relay in stock for the future)
11-04-18, 03:22 PM
Join Date: Nov 2018
Location: USA
Posts: 2
Oh great, thank you for the quick response!
Posting Rules
You may not post new threads
You may not post replies
You may not post attachments
You may not edit your posts
---
HTML code is On
---