Drain flies
09-09-18, 07:47 AM
Join Date: Jan 2013
Location: US
Posts: 14
Received 0 Votes on 0 Posts
Drain flies
---
Hi, Thanks in advance for any advice. I noticed I had drain flies (phorid flies) about two weeks ago. I purchased some InVade Bio Drain. After a few days there was a marked decrease in flies. I'm at 5 days of dosing my home drains and while they are definitely fewer, they don't seem to be going away completely. Should I keep dosing? Try something different? Thanks again!
---
Last edited by peaceablegarden; 09-09-18 at

08:32 AM

.
Sponsored Links
09-09-18, 08:22 PM
I pour vinegar in the drain for a couple of days.
09-10-18, 03:32 PM
Join Date: Jun 2010
Location: pennsylvania, USA
Posts: 1,620
They like to breed in decaying organic matter among other things so treating the drains is good but cleaning them could be better because scum can get trapped near the top on rims, flanges, lips, edges, etc. Garbage disposals will get scum that is actually above and out of the drain on the underside of the rubber. I've seen it in locker room showers with their large drains to a larger degree. If scum is present, then the invade bio drain won't do that much until the scum is physically removed. Are you able to take a strong light and look into the drains for scum?

Do you have drains that aren't being used such as a broken dishwasher? What about floor drains for A/C condensate or the condensate pump/tank itself?

They also like some of the same food sources that fruit flies like such as rotting potatoes and such.

Phorids can also come from underneath the toilet if the wax ring dries and shrinks or if the toilet itself is loose.

Though I've never tried it, a common tactic is to take a clear drinking glass, lightly coat it with cooking oil/PAM, etc and place it upsidedown over the drains and monitor to see where/if they are as they will get stuck. This will help get you going in a productive direction.

Hope this helps. Keep us posted.
09-11-18, 09:30 AM
Join Date: Jan 2013
Location: US
Posts: 14
Received 0 Votes on 0 Posts
Thanks for the replies and suggestions. Over this past week, I think I've narrowed down that the flies are coming from my upstairs bathroom and/or kitchen (both on the same level). I have finally noticed a marked decrease in both daily numbers of flies and what I think are hatchings. It feels like between the Bio Drain and me killing them, I've started to disrupt their life cycle. Keeping fingers crossed because they are so frustrating.
09-11-18, 09:47 AM
I've found that the new combo-led-bulb-bug-zapper
works well for the patio light near the BBQ grill, helps get rid of mosquitos and gnats in the evening.
Also found that the led/zapper fits into a standard desk lamp, or a $6 walmat clamp lamp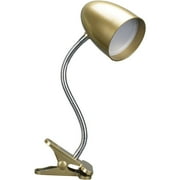 which makes for any easy clip-overtop of the-garbage can solution to reducing fruit flies and gnats.
09-12-18, 05:45 PM
Join Date: Jan 2013
Location: US
Posts: 14
Received 0 Votes on 0 Posts
I'm marking this solved. After about 8 days of using Bio Drain daily I only saw about three flies today and yesterday. I'll continue to dose daily for the next few days then taper off to make sure I've caught any continued hatchings over the next week or so. Phorid flies suck. So glad to finally be getting rid of them.
Posting Rules
You may not post new threads
You may not post replies
You may not post attachments
You may not edit your posts
---
HTML code is Off
---