sealing and insulating basement joists
10-20-05, 12:12 PM
sealing and insulating basement joists
---
I need to seal up a drafty basement overhang-joists extend beyond foundation. The basement's ceiling joists extend approx. 2ft. beyond the foundation and the first floor kitchen sink is located directly above this overhang. The overhang is sealed by 2ft. sections of what I think is a vinyl soffit and a layer of fiberglass insulation covers the soffet. During the winter the kitchen pipes freeze and there is a noticeable draft at the base of the kitchen sink.
I am assuming that this condition was the result of shoddy construction. I was considering sealing this overhang by leaving the soffet in place and fixing 15inch strips of plywood and/or exterior Styrofoam sheathing between the joists.
Although I understand that water pipes are prone to freezing when they are near an exterior wall; I am wondering if this plan would work? What is the purpose of a soffit and is this really a soffet or just vinyl siding?
The temperatures are dropping so your input would be greatly appreciated.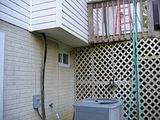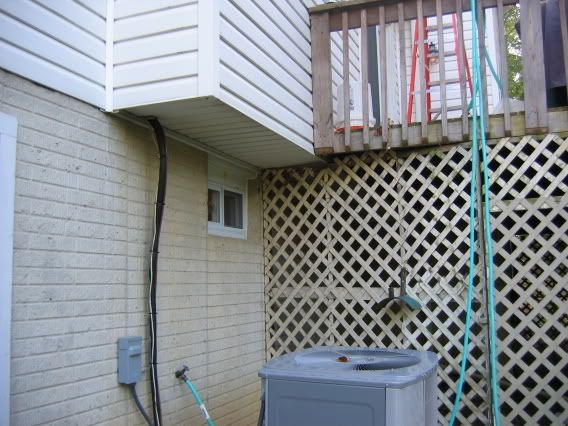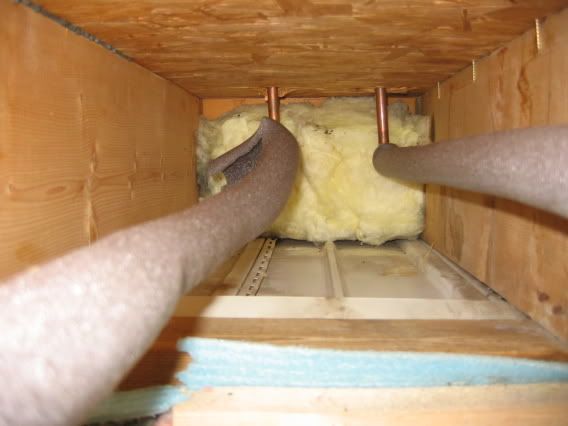 Thanks,
Dave
Sponsored Links
10-21-05, 07:46 AM
Join Date: Jul 2005
Location: Ottawa, Canada
Posts: 857
WOW! That is some bad construction. I can't believe they installed the pipes in that space. Is that even to code in your parts?

Since the space is not heated, it does not matter how much insulation you install, or what other corrective measures you attempt, your pipes will allows freeze. You need to either get some heat inside this space or relocate your sink.

Option 1. It appears that your basement is unfinished, which means it would be farely simpe to relocate the sink (and pipes)...but of course only if there is somewhere else to put it in your kitchen.

Option 2. Would be to get some heat in the space. You would have to seal the space (vapour barrier, insulation etc.) and then run some duct work in there which would trap the heat and keep the pipes from freezing.

Both options are big jobs, but IMO are the only options. Maybe someone else might have another solution.
Posting Rules
You may not post new threads
You may not post replies
You may not post attachments
You may not edit your posts
---
HTML code is Off
---