Couple of questions... Attic insulation.
11-28-12, 10:29 AM
Join Date: Nov 2012
Location: USA
Posts: 13
Couple of questions... Attic insulation.
---
Hi.
Time for the next home project. I'd like to add more insulation to my attic. Right now it is only insulated with "Masonite Cell-U-Blanket" which is only a couple of inches thick. It has black paper on one side (up) and like a reflective, silver side (down).
Question #1- Can I roll right over top of it? To bring it level (or above) the joists?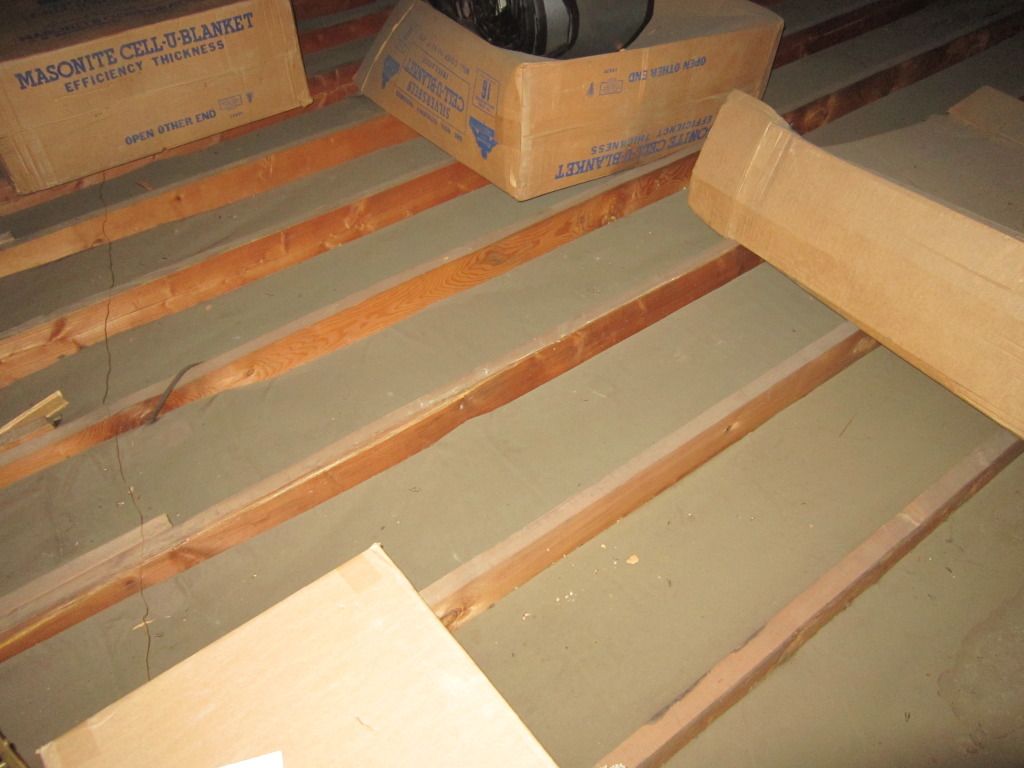 Question #2- My home has no soffit venting. There is a gable vent and 2 vents near the top of the roof for ventilation, so there is no need for baffles right?
Thanks for any advice/info...
Sponsored Links
11-28-12, 10:47 AM
Join Date: Oct 2008
Location: New England
Posts: 9,999
Since the attic is essentially open and all is accessible, now is the time to air seal house to attic. After you bury it in insulation you lose this great opportunity. Air sealing is one of the best ways to save energy. Link for reference:
http://www.efficiencyvermont.com/ste...ide_062507.pdf
There is another plus to air sealing, it reduces the amount of attic ventilation needed and it sounds like you have minimal. Be sure bath and kitchen vents go all the way to the outside and do not terminate into the attic.
Foil would be a vapor barrier (VB) and should be on the warm side of the insulation. If the black paper is just paper, then it would not be a second VB and you can leave it and add over the top. If it is coated with tar or other to make it into a VB, it becomes a question. Some would slice it to defeat its VB ability, others would remove it and add all new. What would you be adding and how much play into that decision.
As for baffles, I don't like having insulation up against the bottom of the roof, thus I would want to use them in any case.
How much insulation do you want to end up with, r-value?
Bud
Posting Rules
You may not post new threads
You may not post replies
You may not post attachments
You may not edit your posts
---
HTML code is Off
---