Sprinkler system question
03-18-13, 01:47 PM
Join Date: Mar 2013
Location: USA
Posts: 1
Sprinkler system question
---
Hello,
I have an in-ground sprinkler system and just outside the garage is a backflow preventer. Does anyone know whether or not I could possibly tap into the pvc pipe that comes up from underground and is part of this backflow preventer? I currently do not have a hose spigot in my backyard (closest one is on the back of the house just outside back door) and would like to install one. If I can't utilize the backflow preventer then I'll have to run a new line along the side fence all the way to the back fence.

Thanks in advance for the help,

Ken P.
Sponsored Links
03-19-13, 12:45 AM
Welcome to the forums.

The answer is......maybe.
Can you shoot us a picture and post it here ?
03-19-13, 04:49 AM
Join Date: Mar 2003
Location: NC, USA
Posts: 17,603
Without knowing what the pipe is that is sticking above ground it is hard to say. But yes, tying into the water line under ground is also an option. If you have a chance of freezing in the winter I would use a frost proof yard hydrant.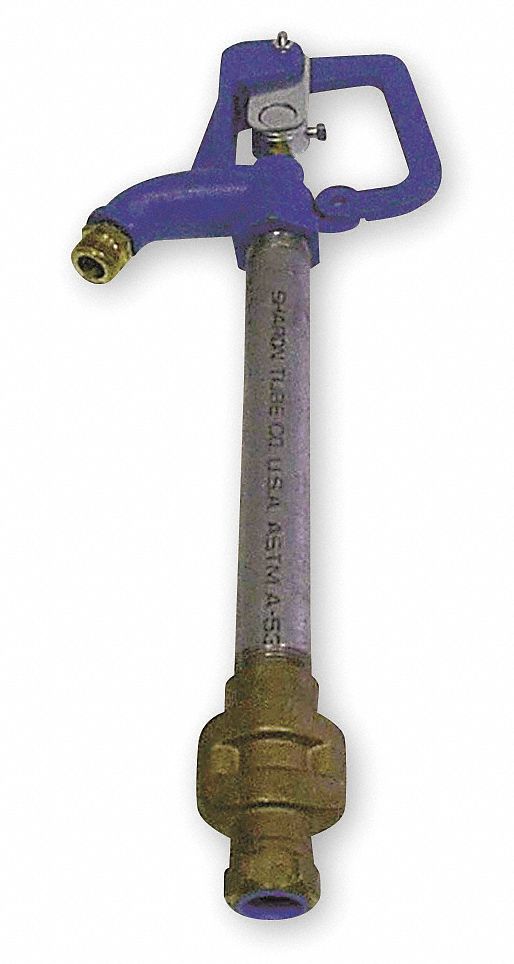 04-13-13, 04:55 PM
Join Date: Apr 2013
Location: Usa
Posts: 2
If you tap into the pipe it should not matter. The back flow preventer will still be effective. Cut the PVC pipe and install the spigot.
Posting Rules
You may not post new threads
You may not post replies
You may not post attachments
You may not edit your posts
---
HTML code is Off
---