Weed Control
10-08-13, 01:26 PM
Join Date: Oct 2013
Posts: 13
Weed Control
---
We bought a new house over the summer and are fighting a losing battle against weeds. We have a lot of beds in our yard and it difficult to keep up with. Here are some of the pictures of some rock beds in our backyard-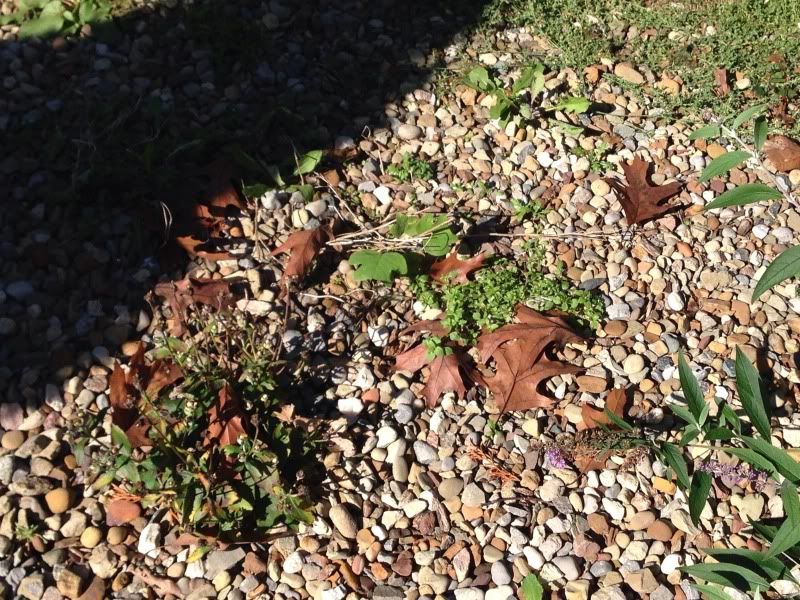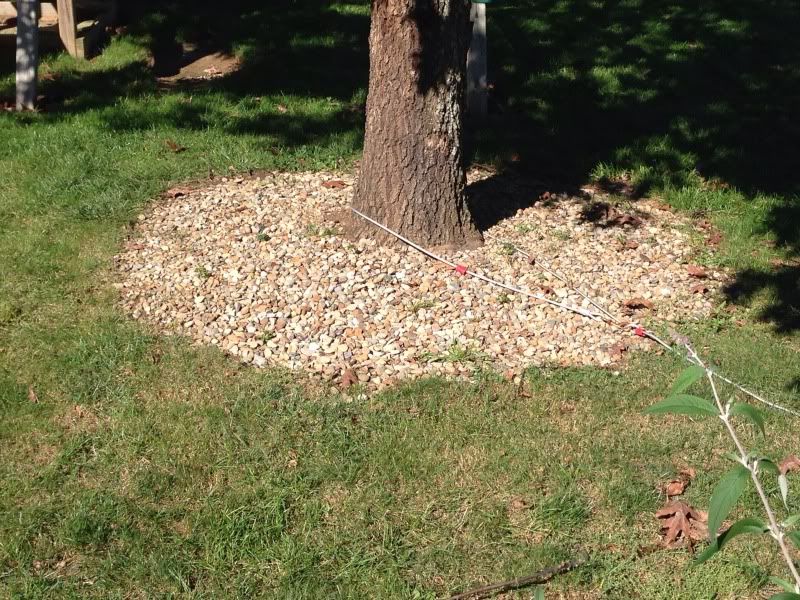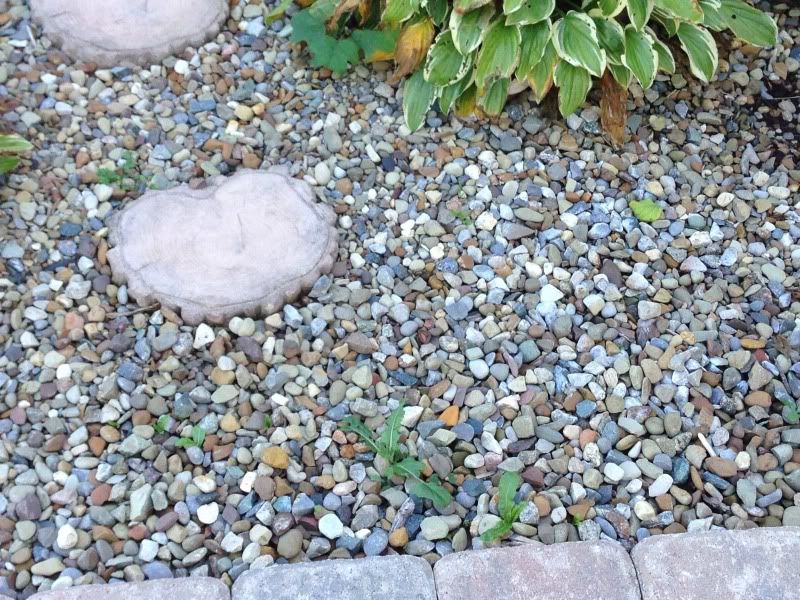 We also have several large mulch beds and a couple other rock beds. It's a little too much for my taste but it was professionally done so I wold rather not tear everything out.
Any suggestions on keeping out weeds other than spending hours every week pulling them? Can I use a product like Round Up if I avoid getting close to plants we want to keep or will it leach into he ground causing unwanted death? I have used Preen in the past for mulch beds but am undecided as to it's effectiveness.
Also-
We have a paved deck. Seen here-
As you can see we have more growth issues. I am leaning towards Round Up here but wanted some input. Is the moss a inevitable part of having a patio like this? Do you think it adds charm or should I just kill it? Anyway to prevent future growth of weeds/moss? I would have thought that between the materials used and the very close proximity of the pavers to one another that we would not have this issue. I was wrong.
Thanks for your input.
Sponsored Links
10-08-13, 01:43 PM
Join Date: Sep 2003
Location: somewhere down in texas
Posts: 506
Weeds are very opportunistic. Use round up (as labeled) and mix a good pre-emergent, like surflan, with it to give you several months control. Just wet the weeds. Do not drench!
10-10-13, 09:30 AM
Join Date: Oct 2013
Posts: 13
What about poison ivy? I just discovered we have some in one of our mulch beds. Will pulling it out (with gloves of course) rid us of it?
10-10-13, 10:50 AM
Join Date: Oct 2004
Location: WI/MN
Posts: 18,863
Maybe but it may keep coming back for a while until you really get all of it.
10-10-13, 11:34 AM
Join Date: Mar 2003
Location: NC, USA
Posts: 18,602
This late in the season you will not see the weeds die as quickly as you might during the peak growing season. Herbicides will still work. It might take longer for them to look dead or dying.
10-10-13, 12:46 PM
Join Date: Oct 2013
Posts: 13
Interesting. Why would it take longer this time of year?
10-10-13, 03:20 PM
Join Date: Oct 2004
Location: WI/MN
Posts: 18,863
Roundup works by being absorbed by a growing plant - slower growth in the fall, longer to absorb and work.
Posting Rules
You may not post new threads
You may not post replies
You may not post attachments
You may not edit your posts
---
HTML code is Off
---