What kind of weed is this? *Pic inside*
10-02-14, 08:12 PM
What kind of weed is this? *Pic inside*
---
What kind of weed is this and how do I treat/kill it? It is slowly taking over my yard and the chutes pop up almost over night, weekly. I am located in Central Tx.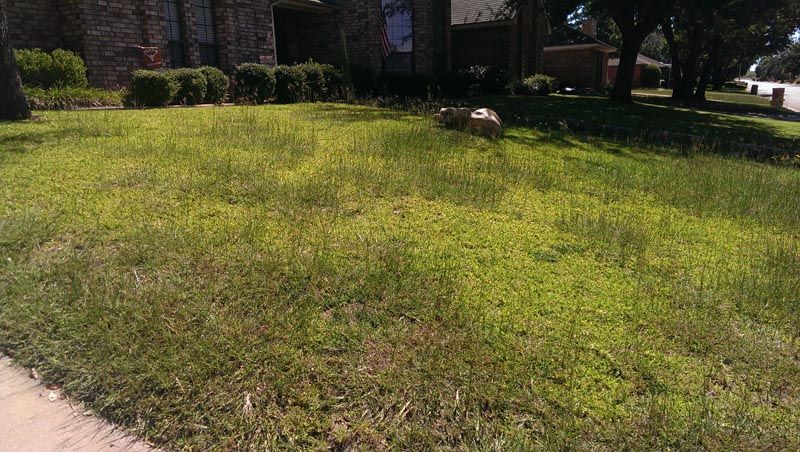 Sponsored Links
10-12-14, 07:09 AM
Looks like crabgrass ! You need to get on a lawn application schedule and stick to it with liquid applications and granular weed and feed type go to your local home improvement store they will have a 4 or 5 step program to follow
10-12-14, 10:57 AM
Balan applied pre-emerge will keep it from germinating.
If your lawn is Bermuda you can use MSMA over the top. Do NOT use MSMA on St. Augustine. (your pic looks like St. Augustine)
I use Balan annually for grass burr control and get the side effect of crabgrass control.
RR
(Central Texas)
Posting Rules
You may not post new threads
You may not post replies
You may not post attachments
You may not edit your posts
---
HTML code is Off
---