Killing Mahonia
12-13-18, 11:25 AM
Killing Mahonia
---
Birds have dropped Mahonia seed all over the wooded portion of my property. I have a few hundred plants to kill before they grow larger. Digging up the plants is not a realistic option.

Can anyone suggest any combination of herbicides and/or chemicals that will kill these plants without harming the roots of trees many of them are near? I would like to do this now but if necessary I can wait until the plants resume growing in the spring.
12-13-18, 01:26 PM
Join Date: Mar 2003
Location: NC, USA
Posts: 28,330
In winter when the plants are mostly dormant digging them up is about the only reliable method. If you wait until spring when they are actively growing I would use a herbicide. A general herbicide like glyphosate (Roundup) might work at a higher rate or a brush killer. Most are absorbed through the actively growing green/leafy portions of the plant and not through the roots so they won't affect your trees.
12-14-18, 10:36 AM
How about using a propane torch to wilt the leafs ? Theory is the roots will exhaust themselves to repair the leafs and plant will eventually die. Wilting is the key. If you burn down to ground....that is the same as clipping to the ground... and plant will regrow. Ask around.
---
Last edited by YaddaYadda; 12-14-18 at

11:35 AM

.
12-14-18, 08:28 PM
Join Date: Mar 2003
Location: NC, USA
Posts: 28,330
Cutting or burning them off now may or may not work. The plants are mostly dormant so you'll only be getting the above ground portion. If they are small enough it will likely kill them as seeds usually carry only enough nutrients for one shot at life. If they've gotten through their initial phase then there is a chance they will grow back. But in winter cutting them off is about your only option. I've had some luck spraying with herbicide but you need to do it when there is no rain for at least a day and even then it can take many weeks for any result to become visible. Where you are located will have a big influence as herbicides work on growing plants. If the plants are dormant their growth is only a tiny fraction of summer growth so death is also much, much slower.
12-15-18, 07:13 AM
Cut, them now, then spot treat with herbicide if they sprout in spring.
I'd rent a gas powered brush cutter from Home Depot or the local tool rental,
It's an oversized spin trim with a circular saw instead of nylon line.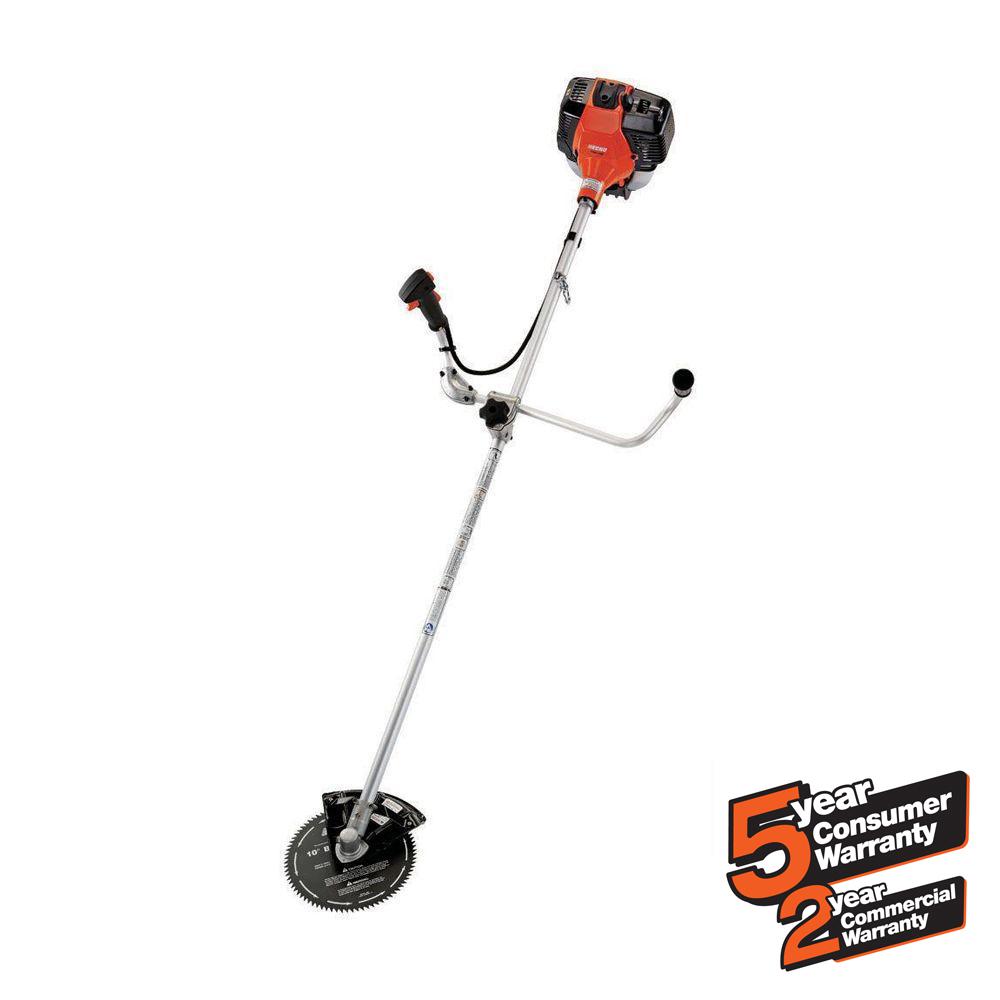 At full throttle, it will cut straight through a 3"-4" maple sapling in a single swing.
You can easily clear hundreds of plants in an hour.