Blinking low voltage light
11-07-09, 12:16 PM
Blinking low voltage light
---
I finished wiring my low voltage monorail. I figured I would test it before I have the sheetrock installed. I connected the monorail, added a single fixture with a 12v 50 watt halogen. When I turned on the power the light lit and I figured I was good to go. Good thing I didn't turn it off right away. After a couple minutes the light started to blink on and off. I thought that maybe some connection on the rail was loose so I made sure everything was tight. The light continued to blink. So I tried another bulb. The same result. For the first couple minutes it lit steadily but then started to blink. Can anyone think of what might be wrong?

Thanks,
Nick
Sponsored Links
11-07-09, 12:37 PM
I'm thinking it's the transformer. I went down to the basement to check it out. I can hear buzzing and then no buzzing and then buzzing, etc. I think it's turning on and off for some reason.

Nick
11-07-09, 04:57 PM
The transformer doesn't even feel warm. Of course there is a casing around the innerds, but it doesn't appear to be overheating.

Plus, wouldn't that shut it off for a while? This is blinking, turning off and back on right away.

Thanks,
Nick
11-07-09, 05:10 PM
If the thermal relay, assuming there is one, is defective it might be cutting off at to low a temperature or it could be a defective voltage regulator maybe. Bottom line I'd suggest trying a new transformer.
12-16-09, 07:24 PM
No dimmer installed. The problem appeared to be the transformers. Though I will admit that having both be bad, or maybe just not up to the job, was a bit unexpected. As I might have mentioned, these were electronic transformers. Not sure the difference, but the electronic ones I guess have more potential issues than magnetic ones.
To ensure the problem was the transformer I hooked it up directly to the light fixture and then connected the monorail and lights. The same problem occurred. I returned the electronic transformers and replaced them with magnetic ones of the same wattage. The problem no longer exists.
I'm including photos just in case anyone wants to see. I'm no electrician so don't assume anything I did is correct.
AC source. Power plus two 3 way switches on left, power to transformers on right.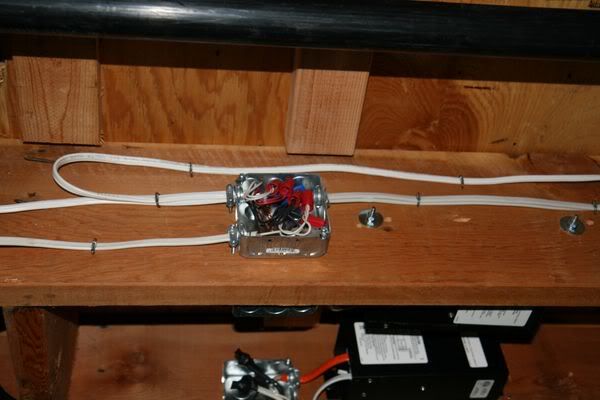 Transformers on first floor - floor joists as seen from basement.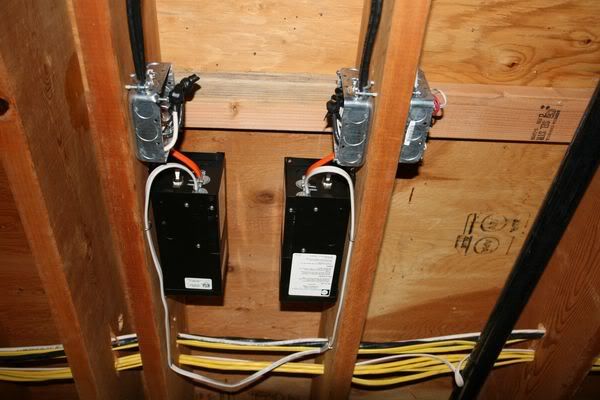 Stepping up from transformer.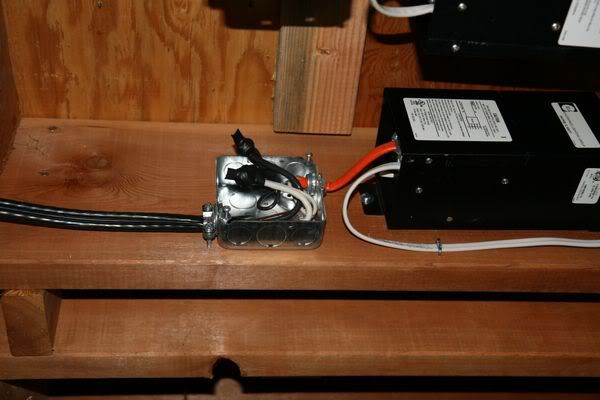 Stepping down to fixture.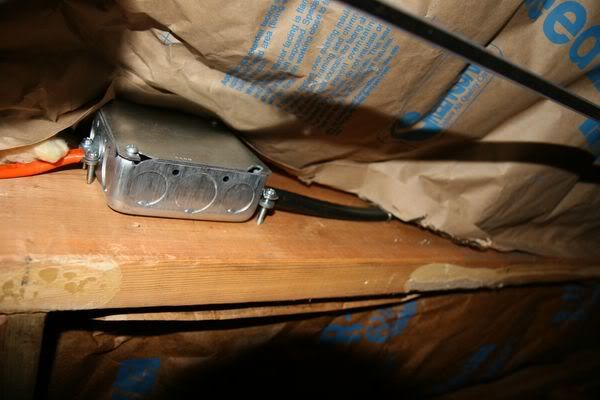 Monorails.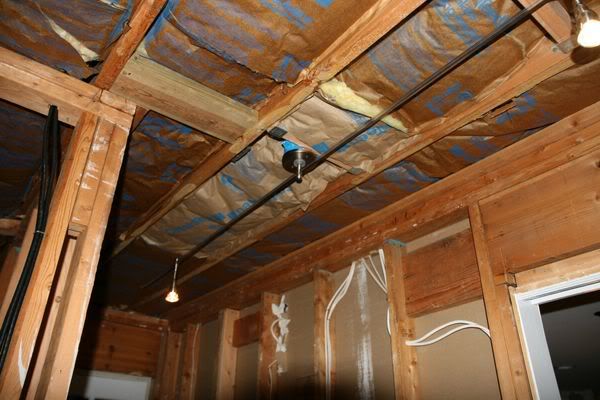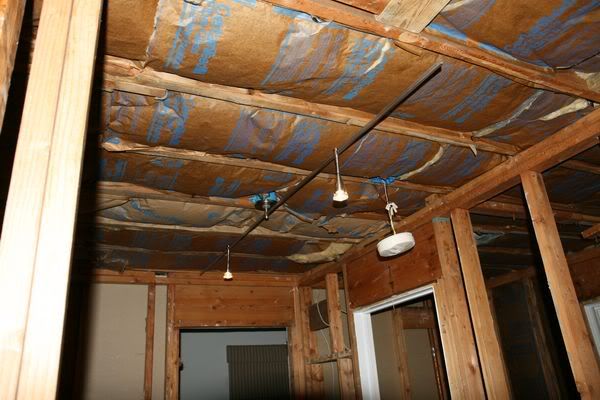 Thanks,
Nick
Posting Rules
You may not post new threads
You may not post replies
You may not post attachments
You may not edit your posts
---
HTML code is Off
---