I can't seem to find an optimum spacing for my recessed lights
04-07-11, 05:29 PM
I can't seem to find an optimum spacing for my recessed lights
---
Trying to layout my lights over the kitchen counter. The kitchen counter is going to run along the entire length between two walls, left to right is 142" from stud to stud. In the picture below, number 1 and 7 are joists at the wall, in between are 5 joists spaced roughly 24" apart.
I wanted to put in 3 or 4 recessed lights above, and no matter what I do, they don't space out nicely. I am pulling my hair out.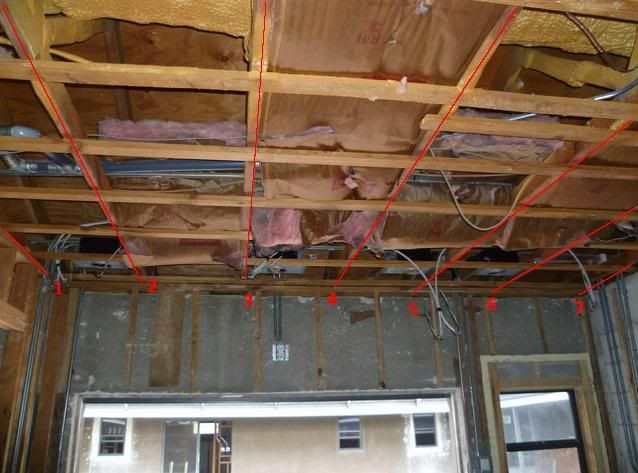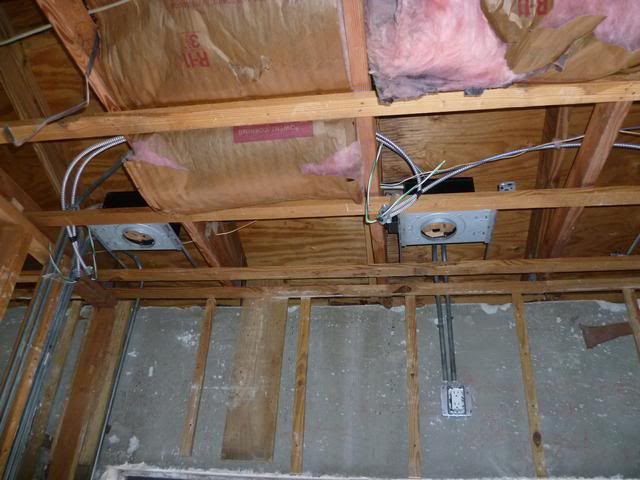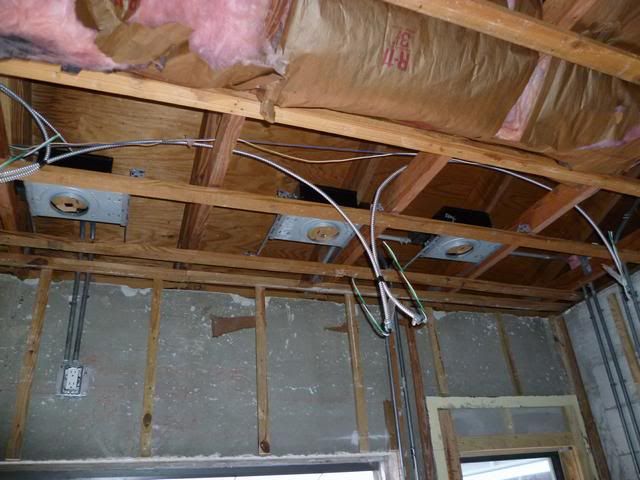 I have not yet mounted them, just sitting on the furring strips while I adjust them, but I can't seem to find a good spacing.
The lights are Juno Aculux TC43, it has a low voltage transformer and it's a bit bulky.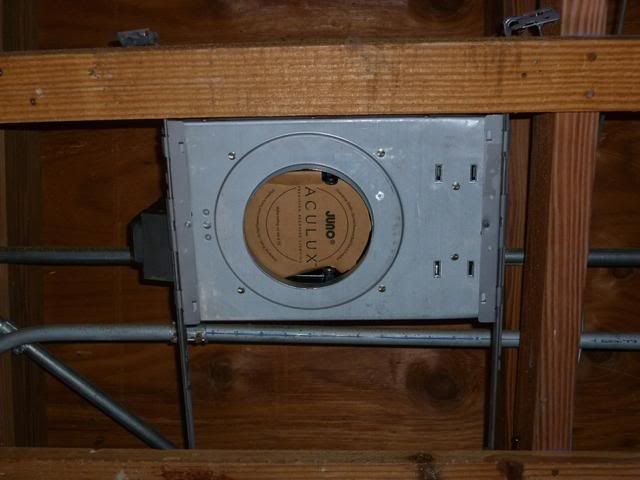 Any advice?
Sponsored Links
04-08-11, 03:26 PM
Use six lights. Put a wall washer on either end and four in the middle. Put the wall washers closer to the wall and then spread the the other can equal distant.
04-09-11, 01:51 PM
The ceiling will be smooth.

I didn't go with low voltage lights. I was originally going to use Halo99T there, but a neighbor had four of these Juno TC43 left over and these are $75 cans so I figure I might use them. I still might end up not using them at all.
Posting Rules
You may not post new threads
You may not post replies
You may not post attachments
You may not edit your posts
---
HTML code is Off
---