Removing and reinstalling an old recessed light
05-18-11, 07:09 PM
Removing and reinstalling an old recessed light
---
I have a series of old recessed light and a few of them I had to remove the can to get at the electrical box in there.
When I push the can back into the original metal frame, the can does not stay snug up there but slid down an inch.
I then removed the can, use a plier to extend out the three small "fins" around the frame. Pushed the can back up and it stayed.
However, are the fins supposed to align with the three "slits" in the can (see last picture)? or is it better for the fins to just push against the side of the can wall?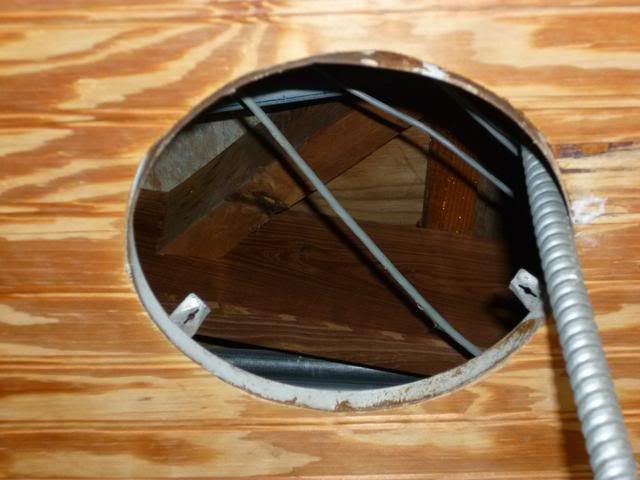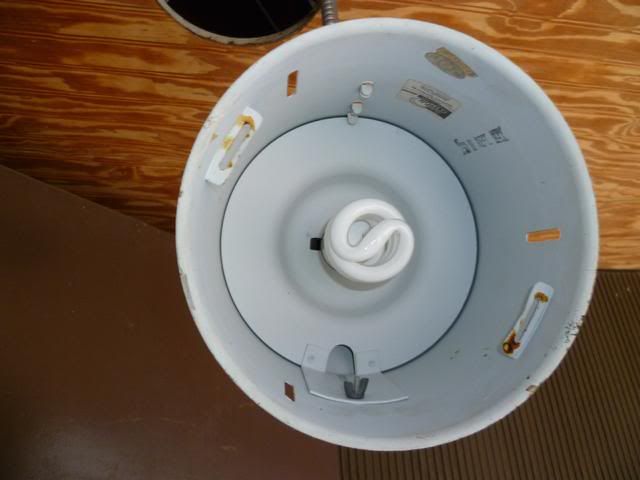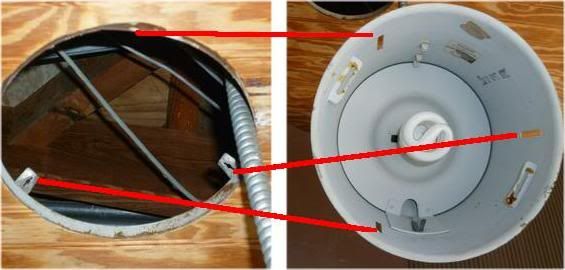 05-18-11, 07:49 PM
Join Date: Nov 2007
Location: United States
Posts: 14,836
Newer cans also have short hex head screws that hold the can in place. There were none on yours? Maybe they were removed by somebody else. It looks like there may have been some at one time.