Dining Room Chandelier replace for pendants?
01-14-12, 01:51 PM
Dining Room Chandelier replace for pendants?
---
I want to replace my current chandelier (6 bulbs into a single point in the ceiling) with 10 (if possible) hanging pendant lights. Can I wire all the pendants in a row and then connect to the single point in the ceiling? The final product will look like the picture below. I just don't know how to wire it.
AN hints on what I should read up on would be great. Parallel wiring maybe?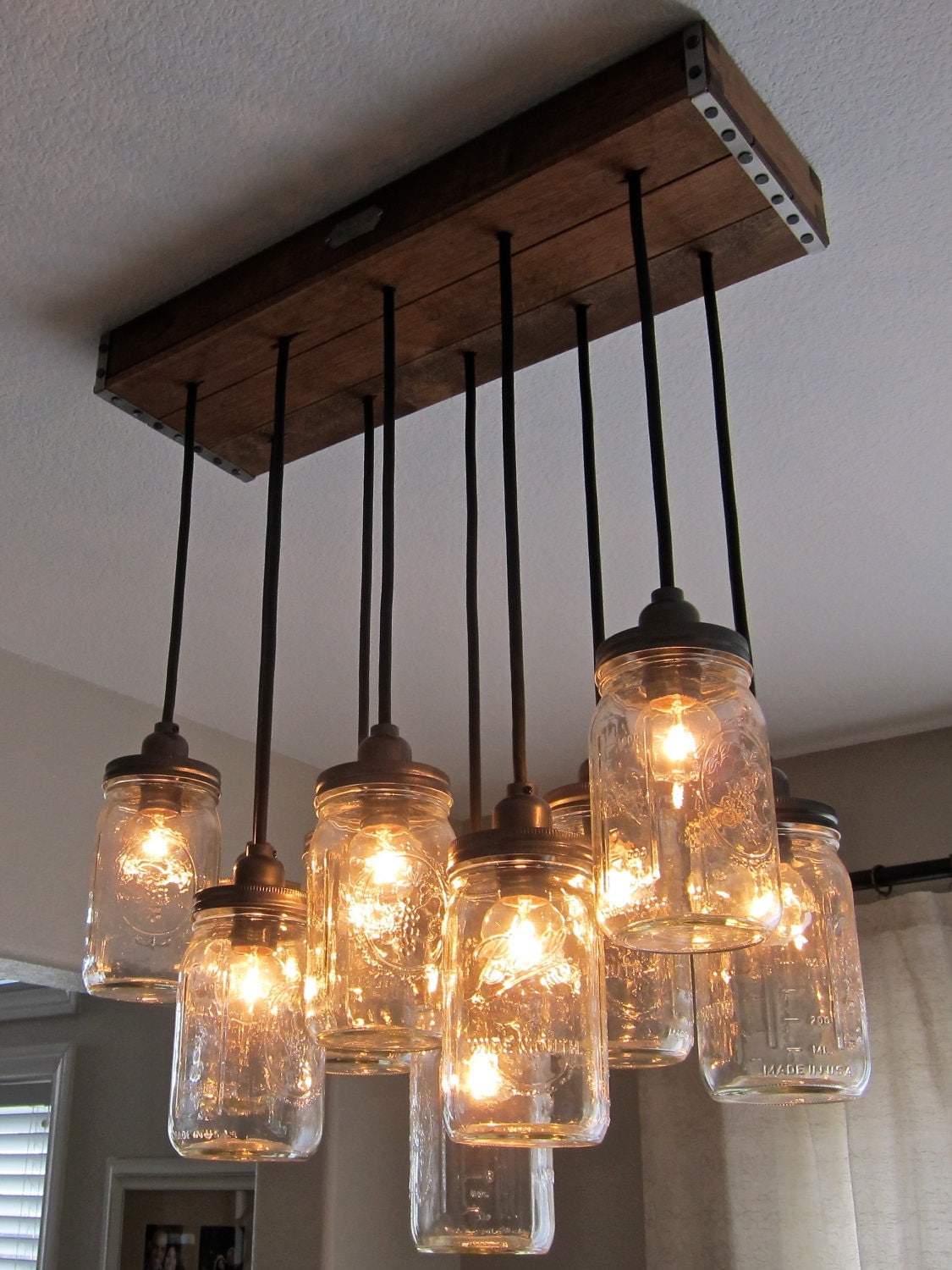 01-15-12, 06:36 AM
I purchased 10 Westinhouse Mini Pendant light kits. The cords on these kits say :300v 3x.824mm2(18AWG). It is UL approved. Though I would have made my own if the were not clearanced at Home depot for 3 bucks.
01-15-12, 03:46 PM
Join Date: Jul 2002
Location: Maryland
Posts: 15,365
You would just bring all the leads together and splice to the black and the white and ground from the ceiling. You will need to use a couple of splices as not wire nuts would be rated for 10 #18s and a #14 or #12.
01-15-12, 07:13 PM
If you are going to use a box such as the one in the picture I would make the bottom removable. To the under side of the bottom I would fasten three or four junction boxes. Each cord would be brought into a junction box through a strain relief fitting. The cords would be spliced inside these junction boxes and the junction boxes connected together with #14 or #12 service (SJ) cable depending on breaker size. All would be tied to a single service (SJ) cable that goes to the junction box in the ceiling. The individual junction boxes mounted on the underside of the bottom piece would have blank cover plates. The ceiling box would have a cover plate with a service cable clamp.

Note #12 is over kill for lighting fixtures but since this will not be a UL approved exception I am following NEC code.
---
Last edited by ray2047; 01-16-12 at

05:16 AM

.