bathroom light fixture help
04-15-14, 11:34 AM
bathroom light fixture help
---
I want to change my bathroom light fixture, and when I took off the front of the old fixture, it has these electrical nipples I guess, and I am not sure if they have to be there or if I can remove them. The new fixture we bought mounts closer to the wall and I don't think I will be able to install the new fixture with the nipples there.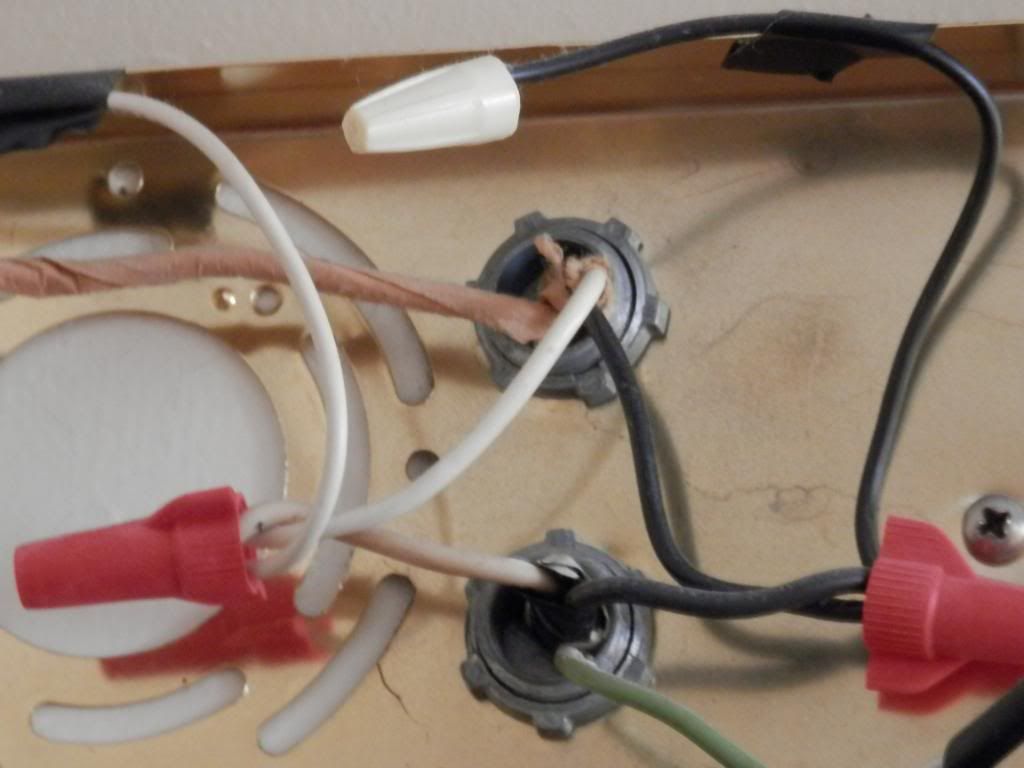 04-15-14, 05:55 PM
Join Date: Oct 2012
Location: Jersey
Posts: 71,033
In your picture they are using the fixture as a splice point. With many of those strip fixtures the fixture itself was rated as a junction box for a single wire.... not two. You can remove those two connectors from the fixture and the cables but you will need to cut a gem box into the wall as a new splice point.
If it's MC (metal clad) cable then you'll need to use a metal box. If the wire is type NM (non metallic like romex) then you can use a plastic box.