'77 Sylvan SeaMaster, 99% finished....with pics
10-14-10, 04:04 PM
Join Date: Dec 2002
Location: Pittsburgh, PA
Posts: 553
'77 Sylvan SeaMaster, 99% finished....with pics
---
Thanks to all who helped me thru this, here are some pics of the project:
Here is what I started with:
[IMG]
[/IMG]
Gutted and started over:
[IMG]
[/IMG]
New floor and eventually the transom:
[IMG]
[/IMG]
New carpet and painted the inside of the hull:
[IMG]
[/IMG]
Finished interior except for the rear seat to be mounted yet:
[IMG]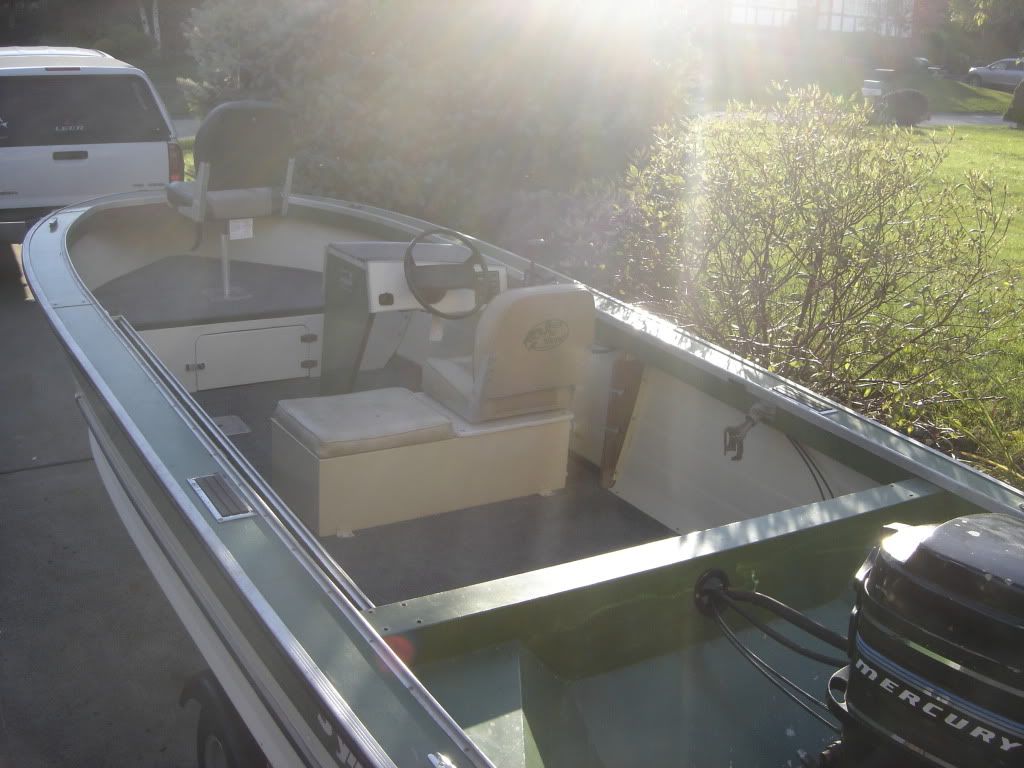 [/IMG]
Trailer is painted, new wheels, new tires, new lights:
[IMG]
[/IMG]
I'm waiting for a reverse lock rod and it's ready for the water.... finally!
Sponsored Links
10-25-10, 08:06 PM
Join Date: Jul 2008
Location: Montgomery MN
Posts: 541
I had some computer issues so this is the first time I've been on in a while and this is great to see. Good job!
Posting Rules
You may not post new threads
You may not post replies
You may not post attachments
You may not edit your posts
---
HTML code is Off
---