How to clean these carbs?
12-11-10, 05:05 PM
Join Date: Dec 2010
Location: United+States
Posts: 1
How to clean these carbs?
---
Hey, I pulled out my old go kart today and it started with starter fluid so I assume the carbs are clogged. The problem is I've never seen one of these types of carbs and I don't know to clean them. There doesn't appear to be a float. Any help is greatly appreciated. The engine is a Briggs and Stratton and I'll check the model number tomorrow. I think it has 5 hp and 206 cc if that helps.
Some pics of the carb.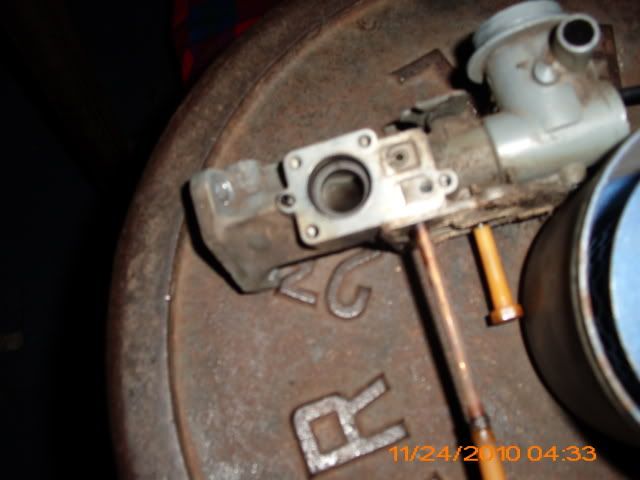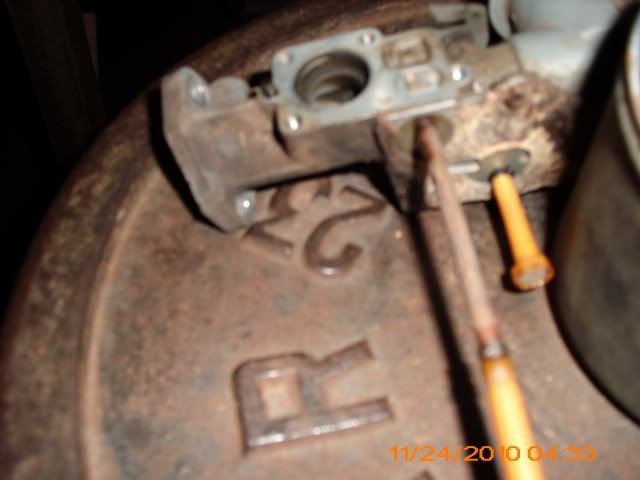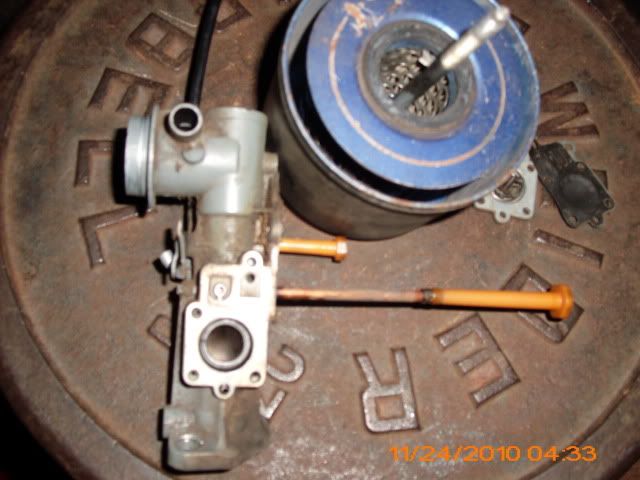 Sponsored Links
12-13-10, 03:38 AM
Join Date: Mar 2003
Location: NC, USA
Posts: 17,379
There is no float, but there is a small chamber in the fuel tank that performs a similar function. Fuel is sucked up through the long tube and dumped out the bottom of the carb. into the small upper chamber of the fuel tank. The small fuel chamber has a over flow hole that maintains gas at the correct level. The carb then sucks up fuel from the short tube. Follow the fuel along this path making sure everything is clear.

Check the screens at the bottom of the two fuel pickup tubes.

The clean machined area facing the camera in your pictures is the fuel pump. If it's diaphragm is torn or stiff with old age it will not work. Replacement diaphragms are only a couple dollars.

On the other side of the carb you should see the jets. First screw the needles in, counting how many revolutions it takes for them to lightly bottom out. Write this down so you can set it back to the same position. Unscrew/remove the needles by unscrewing them. Then down inside the hole where the needles were you can insert a narrow flat blade screw driver and remove the jet for cleaning. While you have them out clean the passages with a can of spray carb cleaner.
Posting Rules
You may not post new threads
You may not post replies
You may not post attachments
You may not edit your posts
---
HTML code is Off
---