Antique B&S parts [with pictures]
05-25-05, 11:45 AM
Antique B&S parts [with pictures]
---
Hello,
I lucked out at a sale and I am now the proud owner of an antique walk-behind tractor with a sicle attachment.
The only thing that appears to be wrong with it is the carb has had moisture in it to the point of rotting away the float.
Also, in an attempt to dismantle it the main mixture screw was frozen and broke while trying to remove it.
My local rural Briggs dealer didn't have any info on the engine and an exhaustive internet search only found vague references to this particular model of engine and the actual machine it is on..
Would any of our pros have access to some part numbers my dealer would not.
Engine: Briggs and Stratton, Mod# D 1161AZE, S/N: 2534294A
Machine: Springfield Garden Tractor, Mod# 3002, S/N: A-2184
Sicle attachment:Bolens Huski Mower, Type: F31001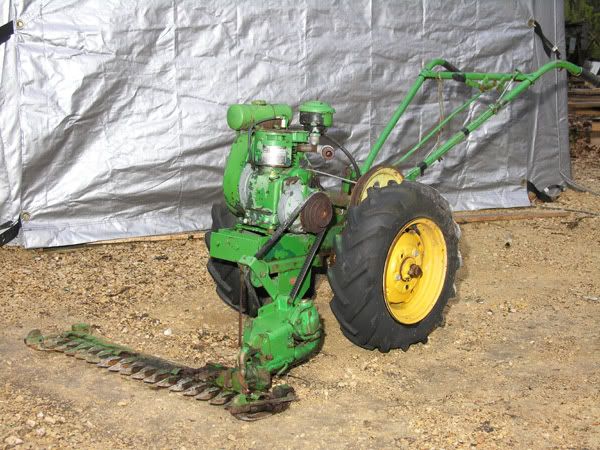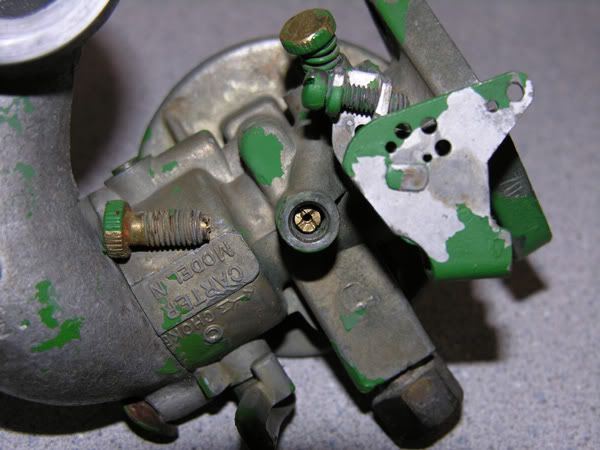 05-25-05, 11:47 AM
Only 3 images allowed/post
---
Float section: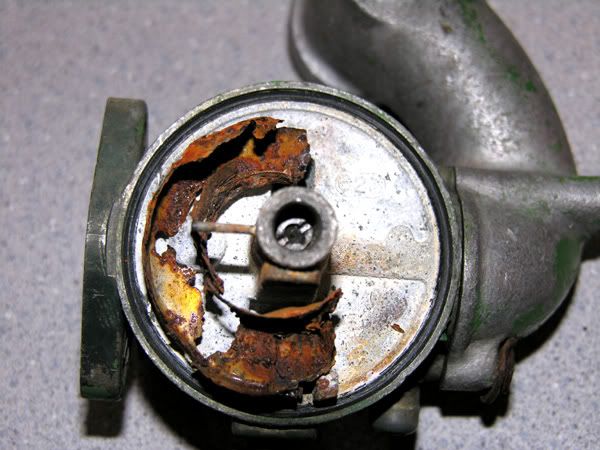 05-25-05, 11:10 PM
Join Date: Jul 2001
Location: USA
Posts: 15,794
Wow GregH!

You did luck out! That thing is in excellent shape for its age! I was hoping I would have some info for you since I have some old briggs literature, but it's not THAT old. I'll do some digging, and I have a good working relationship with a large small engine repair shop/parts warehouse here in my town. He carries lots of very old parts and may have some old books. I'll see what I can dig up for you. Stay tuned...
05-26-05, 04:47 AM
Opps!
---
I went out to double check the engine numbers and took a closer look at the tag.
The engine is actually a Clinton!
The top portion of the tag is sun faded but I can just make out A Cl and an n at the end.
This would explain not finding the model number in Briggs literature.
05-27-05, 12:25 AM
Join Date: Jul 2001
Location: USA
Posts: 15,794
lol, yep. I am not too sure I'll find much about a clinton. They've been out of business for quite some time now. The float looks similar to the one found in a briggs carb from the '80s, in mostly 8hp and up engines. Maybe one could be used/adapted to fit your carb? I can still check, maybe I can find some info. You might check on clinton manuals and parts on Ebay. They often have new oblsolete parts for sale there.
05-28-05, 04:38 AM
There's an
Antique Tractor Forum
that might help.
There are a fair number of Clinton parts on eBay, including some new, in boxes. And several floats and carbs.
05-28-05, 05:20 AM
garandman,
Thanks for the tip.