Join Date: Mar 2008
Posts: 3
AK
tecumseh 8hp snowbloer problems
hi, i have a old (possibly from the 80s) tecumseh 8HP 4-stroke GP825 snowblower and i need some answers for some questions with problems i have.
1. the snowblower doenst move when put into any speed except reverse so i traced it back the the friction disk or the flywheel. i cant tell if the rubber wheel or the friction disk(fly wheel) is worn away (its slipping when i press down the lever).
so which one do i need to replace and where can i get a good deal for one?
picture of friction disk in 1st gear: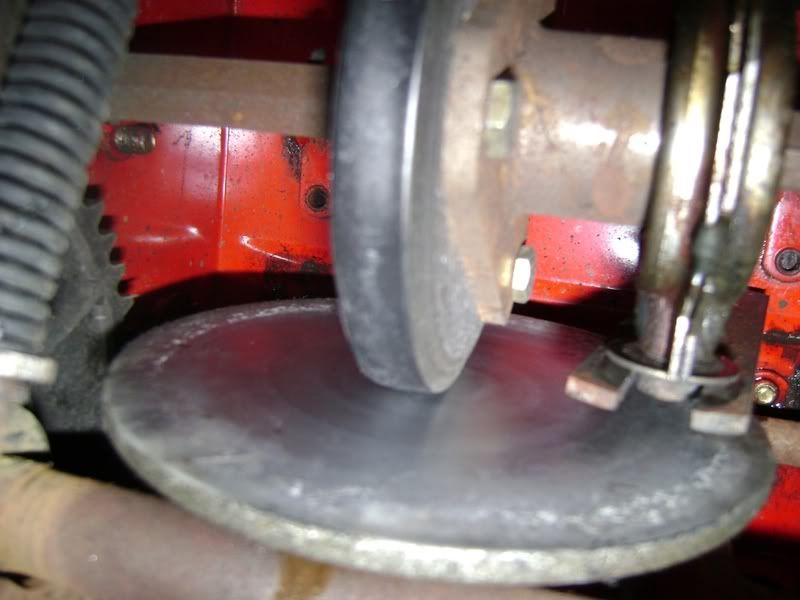 in 6th gear: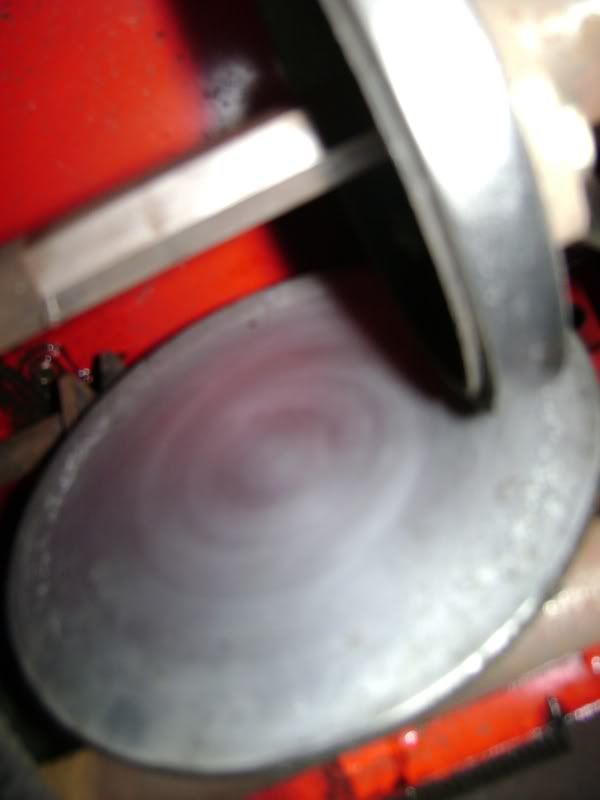 2. the auger isnt turning fast enough to throw snow and sometimes it does. i dont think the belt has been changed, does it? and where can i get a good deal for one?
auger belt:
thanks
Sponsored Links
Join Date: Apr 2004
Posts: 539
AL
The friction disk (the rubber part) in pic#1 does look badly warn,It' suposed to be rounded,kinda like the outside of an O-ring.
the belts in pic #3,from what I can tell thay are alright,there might be a little fraying on the edge of the bottom one,but not enough to worry about now,I don't think.
pic #3 can't tell if there is deep scratches on the drive disk or not.
can't tell you anywhere onloin to get partd from.I always get parts from my local small engine reiair shop that handle that brand of mechine.

someone else might know.
Join Date: Mar 2008
Posts: 3
AK
Join Date: Apr 2004
Posts: 539
AL
Yes you do need a new friction disk, but the model being a GP825 and the DOM is (possibly from the 1980s) isn't quite enough info,We need to know what brand name of snow thrower you have (eg.snapper,Toro or what) in order to look up and get the correct part #.
Join Date: Jan 2007
Posts: 514
MA
Additionally it appears that the belt finger to the right is not adjusted correctly. It almost looks like it is hitting the engine pulley. It needs to be be swung downward and making contact with the belt when auger is not engaged and then belt pulls away when engaged.
Join Date: Feb 2005
Posts: 1,561
Non-US
Antwan, What I see is a Noma / Murray unit. Check the friction wheel closer. A new one is 4&3/8" O.D. If your's is worn too much & You adjust it closer & the steel part of the wheel contacts the rotating disc, You have expensive trouble. Measure it now in several places & post the results. Less than 4" to 4&1/8 is worn out. Available @ Napa auto Parts # SME 7-04119 Or a local small engine shop, Noma, Murray # 53830. Replace it & adjust before you burn out the rotating drive disc!!!!
Roger
Join Date: Apr 2004
Posts: 3,224
NY
I think this is an MTD product so don't necessarily use the measurement hopkinsr2 gave you. If you could provide a snapshot of the entire unit I could tell you better what brand machine this is. Also, I see that the auger belt is an aftermarket and probably is not an exact fit OEM belt AND the drive belt looks well worn. As repair_guy indicated, there should be more/better identification than what you have posted. Have a close look at the ID tag and post back. And take a pic of the whole unit and post that as well.