Craftsman Mower Pull String
06-11-08, 04:04 PM
Join Date: Feb 2007
Posts: 6
Received 0 Votes on 0 Posts
Craftsman Mower Pull String
---
My pull string/starter handle popped when trying to start it. Looking at the disassembly to install a replacement rope it appears that it is riveted in place. Do I need to drill out these rivets or is there another way?

Thanks

I could not find an owners manual online.
Sponsored Links
06-11-08, 05:42 PM
NO, NO, NO, dont drill anything, remove the engine shroud, turn the rope pulley in the direction it would go if you were pulling on the rope until you cant turn it any more, now back it up until the hole in the pulley aligns with the rope entrance hole, now hold it there( use a c clamp or something) thread the new rope through the holes, tie a knot, release whatever you used to hold the pulley and you are done, other than putting the shroud back on. Have a good one. Geo
06-11-08, 07:06 PM
Join Date: Feb 2007
Posts: 6
Received 0 Votes on 0 Posts
If they had of used screws instead of rivets at 12, 3, 6, 9 it would have made this so much easier as it would have came right off with out removing a bunch of other stuff. It runs; but doesn't recoil with that speed and intensity that it did before it snapped. I have changed these out on other mowers and this was just stupid compared to the others. You know how you have to wind it up and then thread it through? I used a pipe cleaner I use for cleaning my firearms and tied it to the rope with thread and it made it so much easier.
Thanks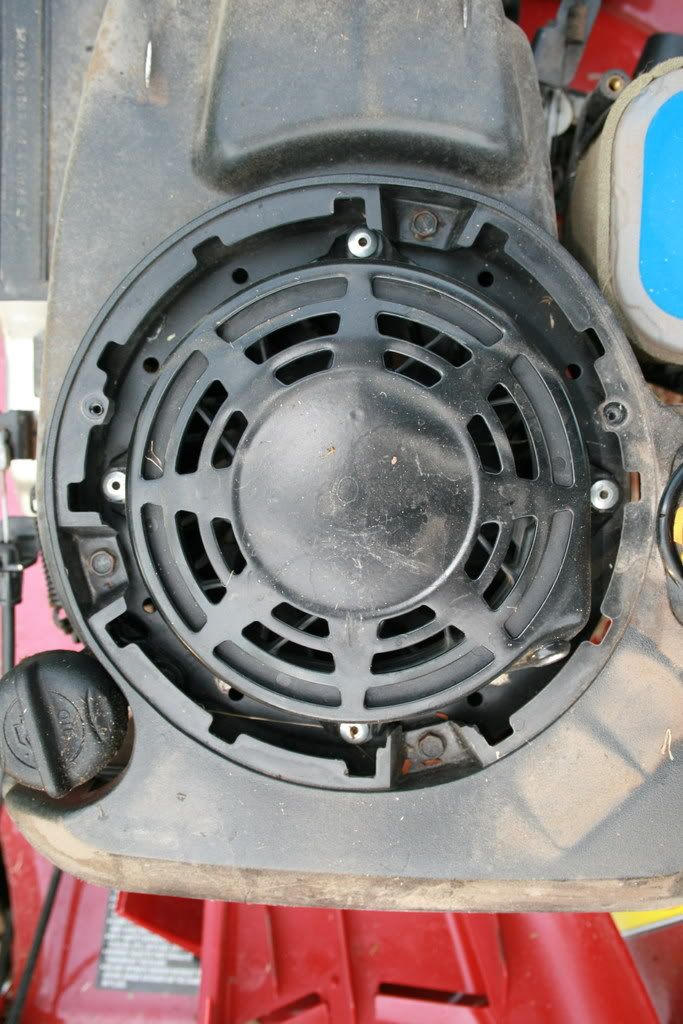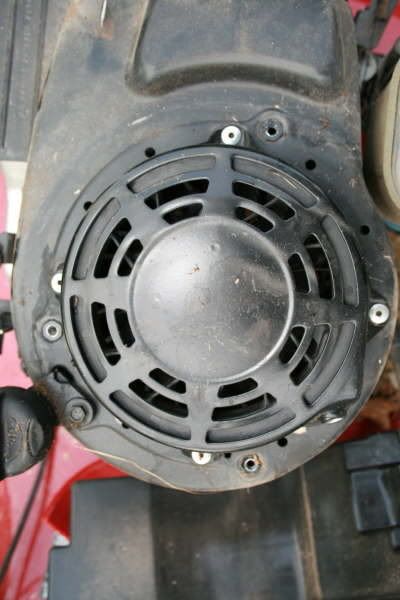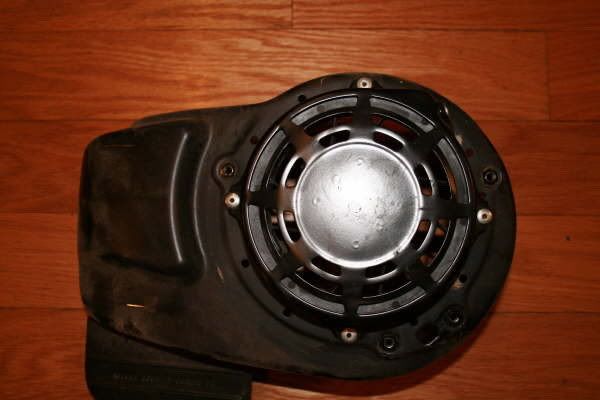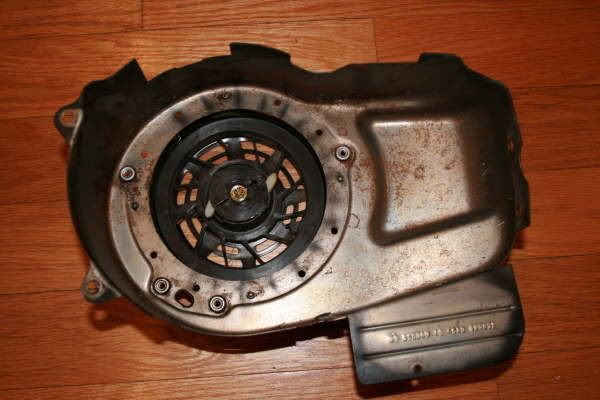 Posting Rules
You may not post new threads
You may not post replies
You may not post attachments
You may not edit your posts
---
HTML code is Off
---