Join Date: Jun 2008
Posts: 150
GA
Missing an air cleaner, no problem :)
The 18HP Briggs flat twin came to me without the air cleaner. The local shop wanted way too much for one they had on a junked tractor in addition to the astronomical price for the filter element itself.
So, I picked up the cheapest filter I could find at the NAPA store, and built a custom air cleaner complete with a stainless steel/aluminum base: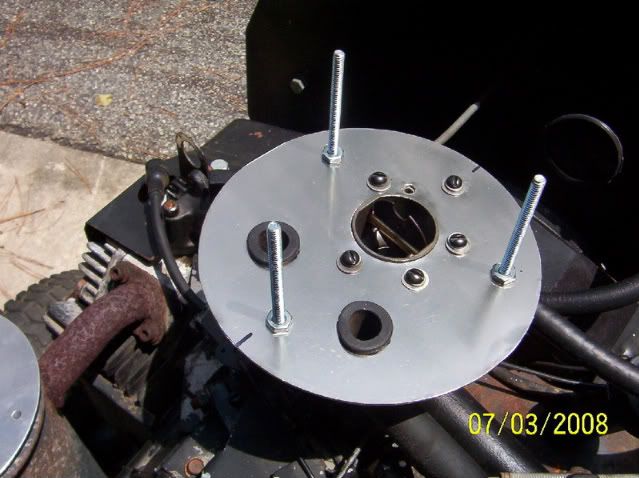 And topped off with a red cookie tin cover: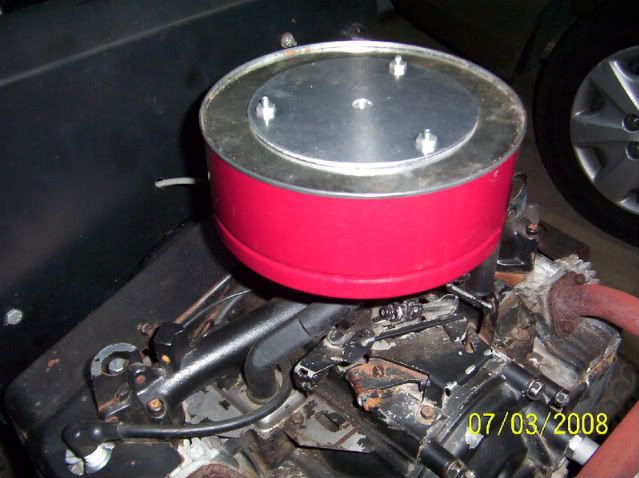 I left out the tube from the blower, since I'm not going to use the engine where it'll see any dust.
Sponsored Links