Missing an air cleaner, no problem :)
07-03-08, 05:34 PM
Join Date: Jun 2008
Location: GA
Posts: 150
Missing an air cleaner, no problem :)
---
The 18HP Briggs flat twin came to me without the air cleaner. The local shop wanted way too much for one they had on a junked tractor in addition to the astronomical price for the filter element itself.
So, I picked up the cheapest filter I could find at the NAPA store, and built a custom air cleaner complete with a stainless steel/aluminum base: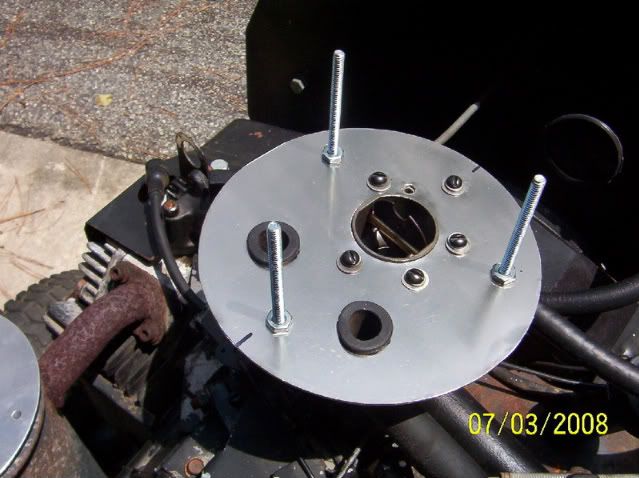 And topped off with a red cookie tin cover: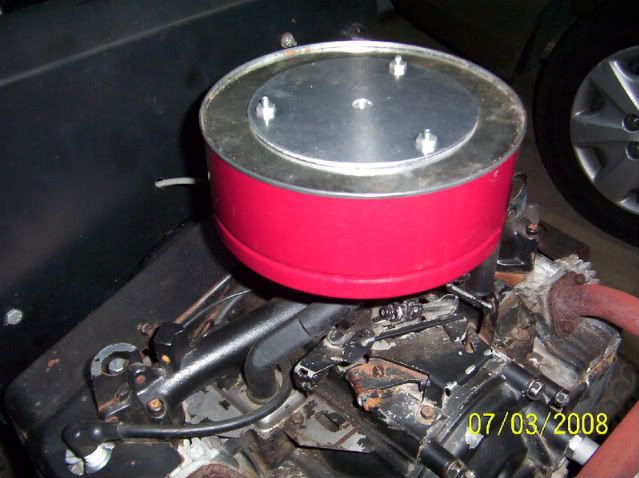 I left out the tube from the blower, since I'm not going to use the engine where it'll see any dust.
Sponsored Links
07-03-08, 08:18 PM
Looks like it ougtta do the job just fine! Nothing wrong with uusing ingenuity to save a few $$.
07-06-08, 08:25 PM
Join Date: Jul 2003
Location: Montevallo, Alabama
Posts: 590
Those are some mighty clear pictures,,,do you mind telling what camera you used?
Posting Rules
You may not post new threads
You may not post replies
You may not post attachments
You may not edit your posts
---
HTML code is Off
---