Ariens Snowblower Tecumseh HM80 Revs Way Too High
11-24-08, 09:06 AM
Join Date: Mar 2008
Posts: 8
Ariens Snowblower Tecumseh HM80 Revs Way Too High
---
Bought an older used snowblower 3 months ago, it started and ran OK. Went to start it recently and would not start. Assumed fuel was bad, drained fuel, pulled the carb and cleaned it. The spark plug is black but it still sparked so haven't changed it (yet).

The engine starts fine now, and it idles ok, but if I open the throttle valve over halfway it runs so fast and hard I think the thing is going to explode.

I blew some snow with it and it bogs down when it has to work.

Makes me think I didn't connect the throttle linkage correctly (I had to remove the "arm" they connect to to get the carb off) or maybe I messed up the governor, there are no springs in the linkage that I can see, maybe I lost one?

The low and high speed mixture screws definitely are not in the perfect places, but is there anything else that could be causing this?

I can post a diagram of the engine or take pictures / video if needed.
Sponsored Links
11-24-08, 09:37 AM
Join Date: Jul 2006
Location: Central New Hampshire
Posts: 754
Yep. Sounds like the linkage is hooked up wrong. DO NOT run it until you fix the linkage as you can sieze the engine running that fast.
11-24-08, 11:57 AM
Join Date: Mar 2008
Posts: 8
I took a video of the carb and linkage, do you see anything? Let me know if I should zoom in on anything. I will be posting a video of it running so you can see/hear it too, I can keep the engine under control by keeping a finger on the "air valve".
YouTube - DSCF1682.AVI
11-24-08, 01:43 PM
Join Date: Mar 2008
Posts: 8
11-24-08, 02:11 PM
Join Date: Mar 2008
Posts: 8
I ran some carb / engine cleaner through it. Now the oil is getting a little bit dark in color. and the spark plug is very interesting, half black and half silver. In the picture it looks red/orange, this isn't how it looks in real life, its just silver.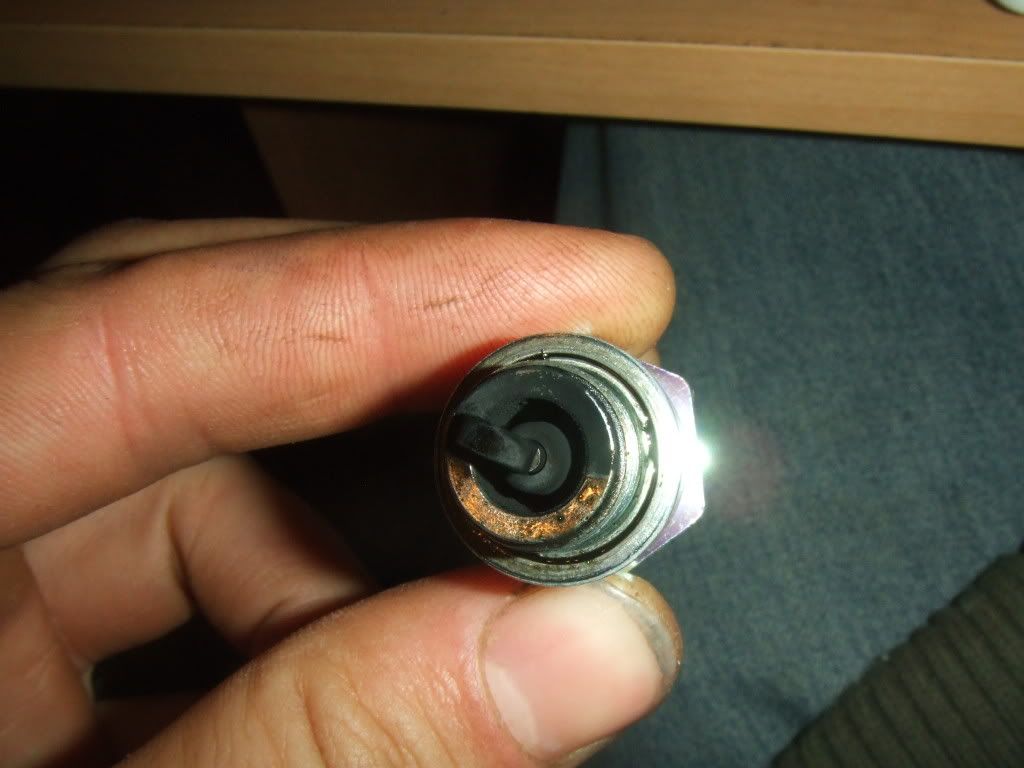 Posting Rules
You may not post new threads
You may not post replies
You may not post attachments
You may not edit your posts
---
HTML code is Off
---