Weedeater GTI15T won't run
06-08-09, 06:49 PM
Join Date: Jun 2009
Posts: 2
Weedeater GTI15T won't run
---
My dad had it in his garage and i have been trying to get it to run. i haven't been able to find a manual on line and wanted to set the spark plug gap. i replaced the fuel line and filter. it was very deteriorated. i sprayed carb cleaner in the intake. and tried to get it to run. no luck. the gas/oil mix is fresh and i haven't messed with the two carb screws, but the filter is shot. any thoughts or ideas would be appreciated.
Sponsored Links
06-08-09, 08:29 PM
Most likely the carb is going to need to be removed and cleaned at the least. The spark plug gap should be .030".
06-08-09, 08:46 PM
Join Date: Jun 2009
Posts: 2
thank you.
---
i will get to work on the carb tomorrow. i found a parts list with an assembly drawing. something anyway.
06-10-09, 08:38 PM
I would also recommend installing a carb kit while you have it apart,,,I found that if the fuel line is rotton the inside of the carb isn't far behind it,,,,,Roger
06-17-09, 09:44 AM
Join Date: Oct 2004
Posts: 33
2-cycle trimmer won't start.
---
I've been picking up several string trimmers at yard sales for fun. I was telling several friends how most of them needed the carburator cleaned throughly (they have set too long with gas in the tank and have developed varnish which plugs up the small passageways. I also recommend a gasoline stabilizer be added to every gallon. Most folks do not realize that gasoline gets stale after about 3 months. The smaller the engine the more suscepible they are to stale/fresh gas.) l several friends have brought thiers for me to try my hands at - one guy brought a chainsaw. I'm having about a 60% success rate but several have been stubborn. Here's what I need help with: I've checked to make sure I have spark - I do. I've disassembled the carb and sprayed with carb cleaner. Reassembled them. Reset the Hi & Lo speed needle jets (some don't have screw driver slots,those have knurreling on them. What's the secret for getting a grip on them?). Any other suggestions?
06-17-09, 03:43 PM
There is a special tool for those screws, it looks like a nut driver. I don't honestly know where to get them but I can ask (I intended to find out in time neway for my own)
You might be able to get some small hose or plastic tubing to work. Use a short piece that has a smaller ID than the OD of the screw and push the hose over the screw. Might take some experimenting and such but it might also do in a pinch.
Most any time you open one of those carbs it is worth the time to replace the diaphragms and gaskets and the lil screen. Sucks in a way cuz there are so many diff carbs that it is not worth stocking any (except maybe the metering diaphragm and gasket) unless you are really in it for biz. I know it takes a special trip and is good to have a friendly reliable source, but it will save many years on your tuggin arm
06-17-09, 06:49 PM
Join Date: Jun 2006
Location: St. Louis
Posts: 2,365
You can buy the tools on eBay sometimes, as a workaround for the one you have, you first need to mark the screw so you will know how much you have turned it in case there is slippage while you are turning it. Refer to the pic below for one of many solutions. Slide a flatblade screwdriver onto the connector then force it over the screw(sometimes it helps to warm it) and you have the tool you need. Have a good one. Geo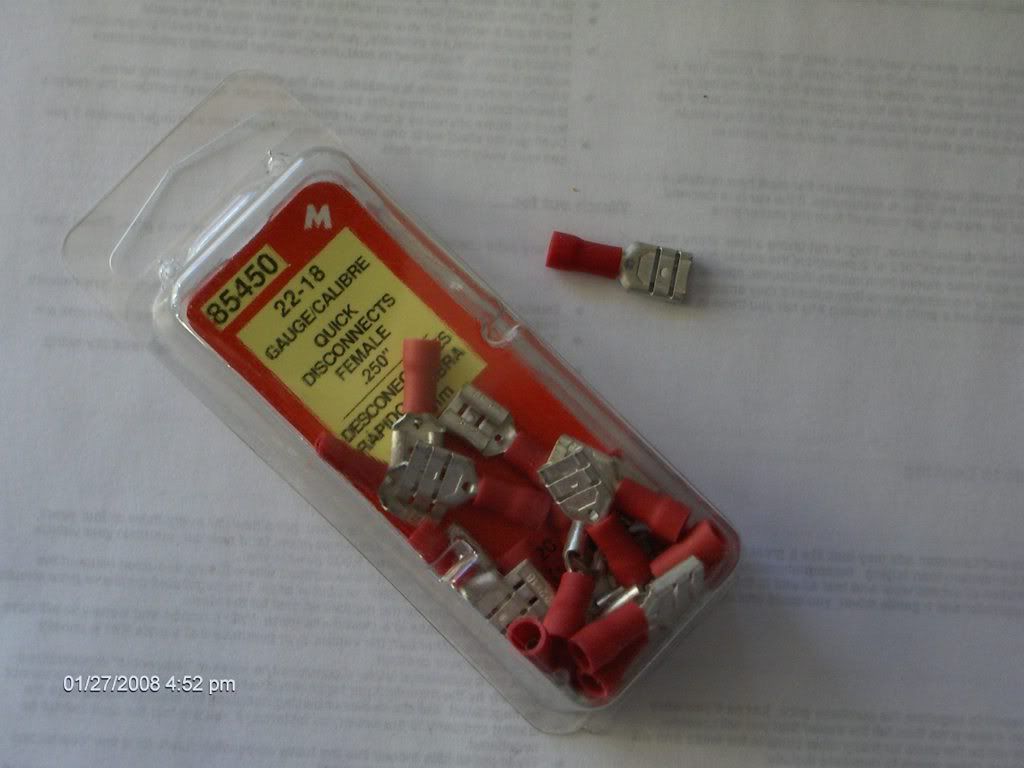 Posting Rules
You may not post new threads
You may not post replies
You may not post attachments
You may not edit your posts
---
HTML code is Off
---