Murray blade sharpening
11-06-09, 07:51 PM
Join Date: Sep 2009
Location: GA,USA
Posts: 202
Murray blade sharpening
---
I just sharpened the blades on my 42 inch Murray lawn tractor model 42591x31A. Just want to verify if I'm correct in how much of the blade I sharpen. The blades are shaped like a lazy "Z" with the bottom of the "Z" being the outermost edge. This is the area I sharpen, which is probably 3 inches or so at most. My reasoning is that this is the lowest part and the part that makes the finishing cut on the lawn. Is there any reason to sharpen any other areas? Also, I run throttle on engine at approximately 3/4, is this adequate on these models to get best cut?
Sponsored Links
11-06-09, 10:04 PM
Join Date: Nov 2005
Location: USA
Posts: 468
Mower blades
---
If you don't have a mulching blade than you would just sharpen the last 2 or 3 inches of the blade here is a mulching blade: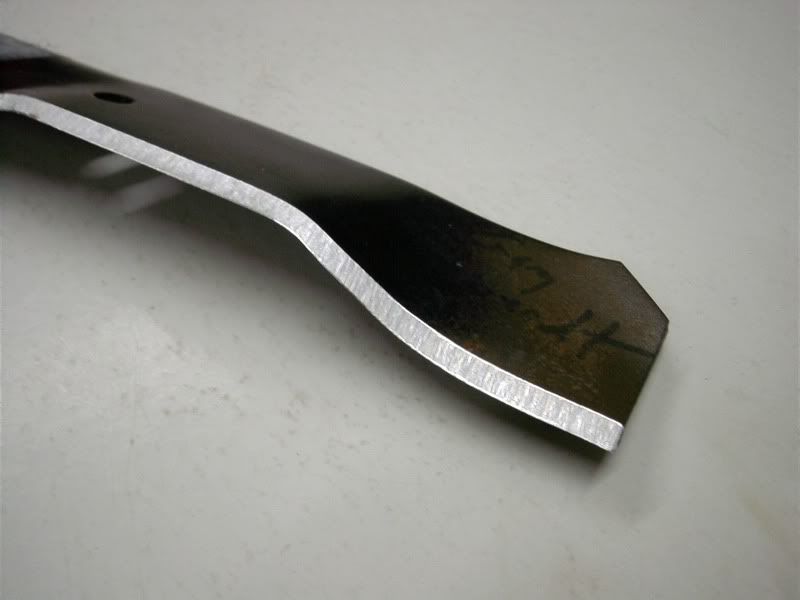 You should mow at full throttle for the highest blade tip speed to get the best cut.
AJ
Posting Rules
You may not post new threads
You may not post replies
You may not post attachments
You may not edit your posts
---
HTML code is Off
---